Swarovski-covered 20th Anniversary PS4 on eBay for £2000
Bejeweled.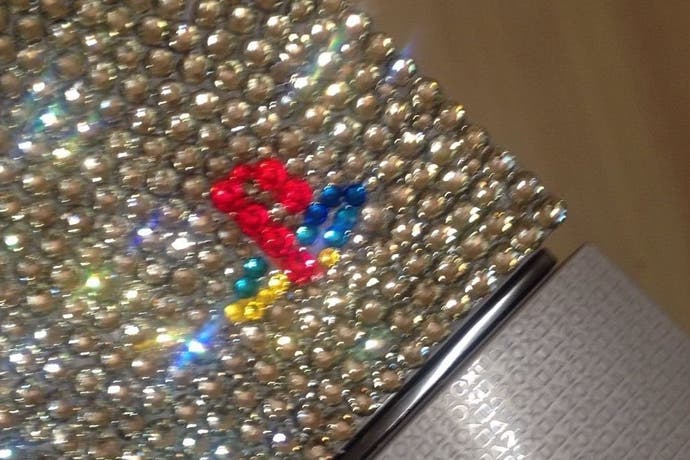 The owner of a super-rare limited edition 20th Anniversary PlayStation 4 has customised their console and placed it back on sale - for £1999.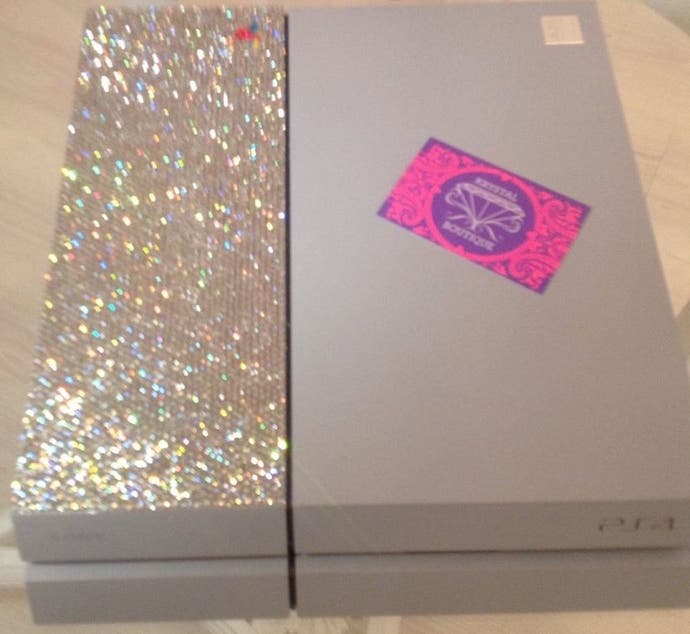 Ebay seller krystalboutique has coated the console in gold Swarovski crystals (thanks, L1keMike).
The model has even been given a shiny crystal version of Sony's PlayStation logo.
"The pictures don't do this much justice," the seller wrote.
"It's STUNNING to look at, very sleek and would be an amazing show piece as well as a usable and totally functional console unit for anyone looking for a completely unique piece of PlayStation history or an amazing gift!"
Sony produced just 12,300 units of the 20th Anniversary PS4, each of which is individually numbered.
Fans could apply to buy one via competitions, or alternatively nab one in person at a number of unique locations - such as the special PlayStation '94 pop-up shop in London.
The console's RRP was £399, although a limited number were sold in the UK for a mere £19.94.
But within hours, the consoles were being placed on eBay for thousands of pounds.
This week Sony Japan auctioned off its PS4 20th Anniversary Edition unit No. 00001 for £85K - proceeds from which are being donated to charity.
At the time of publication there have been zero bids.