Today, Sony is selling PS4 20th Anniversary Edition consoles for just £19.94 each
UPDATE: Now all sold out. But, more will be sold online from Monday - at the normal price, of course.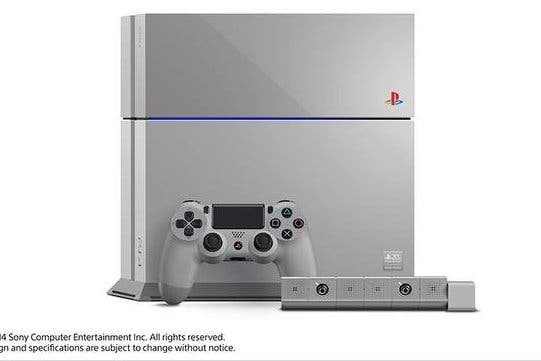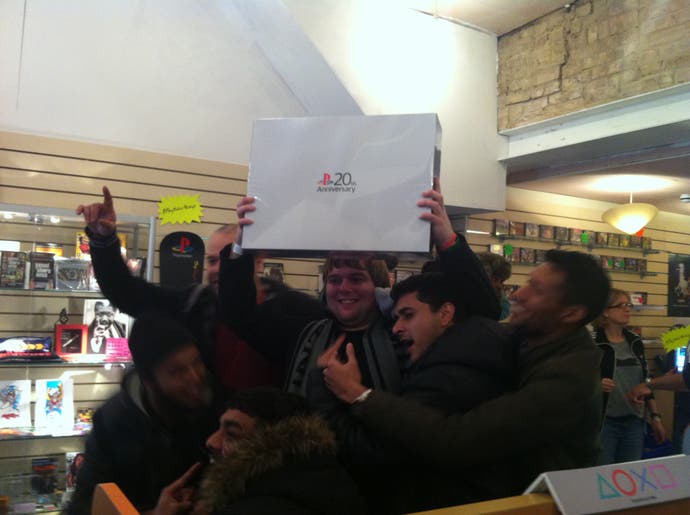 UPDATE 2: Sony UK boss Fergal Gara has told Eurogamer that the company will sell more PlayStation 4 20th Anniversary Edition consoles online to UK customers from Monday, 15th December - at the normal price of £399 of course.
80 per cent of the volume allocated to the UK will be sold online, he told Eurogamer at the opening of the PlayStation '94 retro shop in London this morning. Given the shop had just shy of 200 units to sell, around 800 units will be available online to buy next week.
"This is a three-day celebration here in London," he said, "But it wouldn't be fair to our fans across the country if there wasn't access available to them as well.
"We're very conscious of fairness. While it's nice to be able to celebrate here with a retro store, it is the thin end of the volume."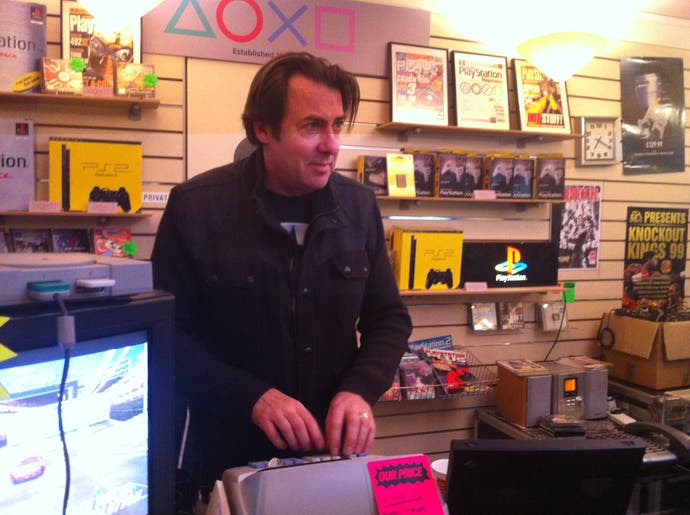 However, once this initial batch of consoles is sold, that's your lot. Gara told us there are no plans to make more units.
"There's no plan as yet," he said. "The volume is a close match with the original production run on PlayStation, so it's got a nice heritage story. They're very rare and they're very special. If you put it into mass production you dilute that. So right now, that's it. I'm not aware of any plans to change that."
Thursday and Friday's allocation of PlayStation 4 20th Anniversary Edition consoles is now sold out, Sony said. These are the consoles due to be sold at the PlayStation '94 shop tomorrow and Friday.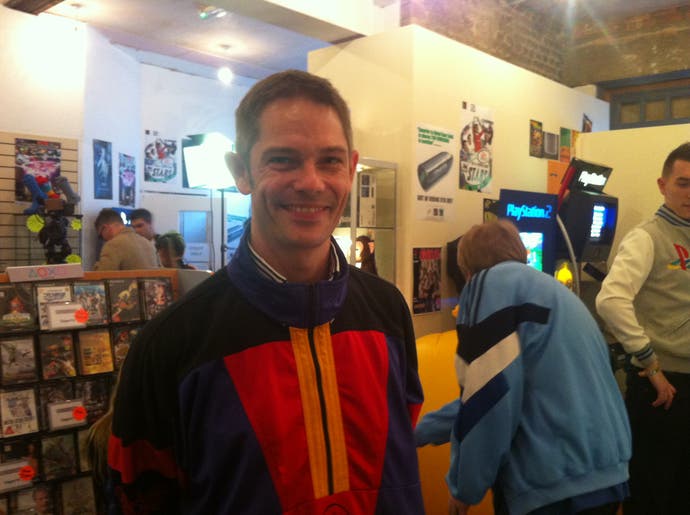 UPDATE 1: Our reporter on the ground Aoife Wilson has sent over some pictures of Sony's PlayStation '94 Shop in Shoreditch, London. Check them out in the galleries, below. We'll add more throughout the morning.
Here's Aoife's report: "Apparently people started queueing at 6.30pm last night, but there's quite a good atmosphere out there. Sony just delivered 'retro' food (Curly Wurlys, crisps, bananas) to the crowd which was quite a sweet touch I thought. They unveiled the main window a little while ago.
"All the staff here (including Sony UK boss Fergal Gara) are wearing shell suit jackets. I'm in a fashion black hole."
ORIGINAL STORY: Today - and for one day only - Sony will sell PlayStation 4 20th Anniversary Edition consoles for just £19.94 each. See what they did there?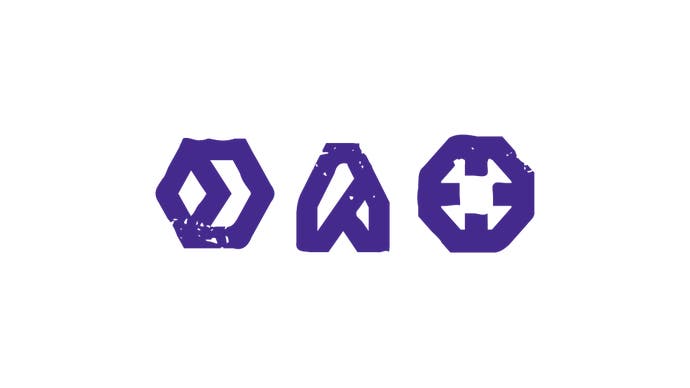 The video, below, reveals a PlayStation '94 Shop, which opens its doors at 11am this morning. The shop is on Bethnal Green Road in London, opposite Slam City Skates. Liverpool Street is the closest station, or you want Shoreditch High Street Overground.
But before you jump out the door, know this: only 94 people (see what they did there?) will get the chance to buy the console with the massive discount. People are already queueing up, so you're probably already too late.
In any case, to have a chance you need to bring a piece of PlayStation memorabilia to the shop with you. A poster, perhaps, or a pad, or a Sackboy plushie.
And, you have to say the secret phrase: "I crashed my Bandicoot!" See what they did there?
The shop will also open tomorrow, 11th December, and Friday 12th December, when Sony will sell the PlayStation 4 20th Anniversary Edition console for £399 on a first-come, first-served basis. Only 50 of these will be sold on each day.
All proceeds go to video game charity GamesAid.