PS4 20th Anniversary Edition consoles are already on eBay - for thousands of pounds
"That's not what we want to see happen," a powerless Sony says.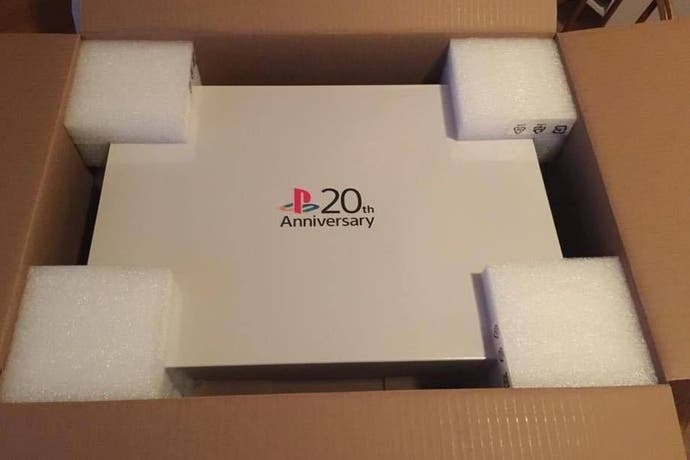 This week Sony sold a limited number of its coveted PlayStation 4 Anniversary Edition consoles at a pop up shop in London - and already some are up for sale on eBay.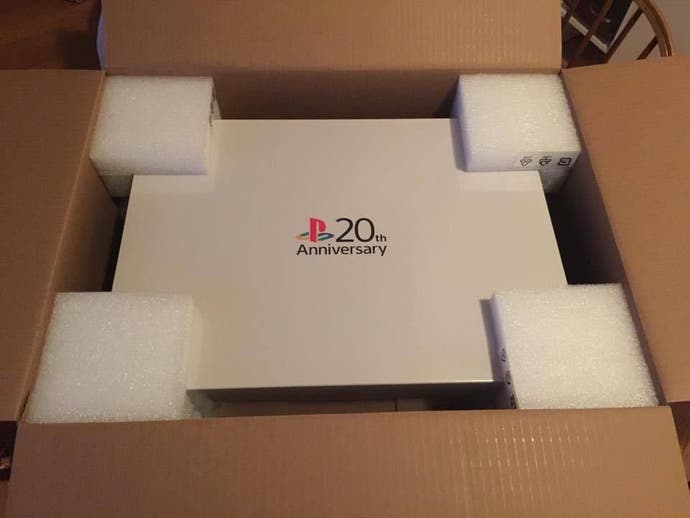 A lucky 94, who had queued overnight outside the PlayStation '94 shop in Shoreditch, London, bought the console for just £19.94.
Another 50 went on sale yesterday, and another 50 today, each at the normal price of £399.
Now, some are for sale on eBay - and the sellers are asking for a lot of money.
One seller, adamo2777, said they bought the console from the PlayStation '94 shop on Wednesday, 10th December - so the console is ready to ship now. It's listed at £2300.
Another listing, from cayenney, was also bought from the London shop. It's down for £1994.
To buy one of the PS4 20th Anniversary Edition consoles from the PlayStation '94 shop, you had to jump through a few PlayStation-themed hoops. You had to bring a piece of PlayStation memorabilia to the shop with you - a poster, perhaps, or a pad, or a Sackboy plushie - and you had to say the secret phrase: "I crashed my Bandicoot!" All proceeds go to video game charity GamesAid.
Sony, of course, cannot do much about these eBay listings, but Sony UK boss Fergal Gara did say they weren't in the spirit of the console's launch.
"That's not what we want to see happen," he told Eurogamer of the eBay listings.
"It's inevitable some proportion of that will happen, and very hard to prevent it completely. We did think things through. But in each and every case, the way you get hold of one of these consoles requires some fan knowledge, so we're trying to tap into the people who love the brand the most, and put them at an advantage, because they're the people who keep us in business, who inspire this whole 20 year legacy.
"You can't completely remove it, but that certainly isn't the intention of the exercise at all. It's to honour the fans and having it at such a low price to the dedicated here, it's all but free, but a nice little touch in terms of remembering the launch year."
Sony will sell another 800 PS4 20th Anniversary Edition consoles online from Monday, 15th December, at the normal price of £399. It probably won't be long before some of those turn up on eBay, too.
Only 12,300 units are being sold worldwide, reflecting the launch date of the original PlayStation. Sony has said it has no plans to make any more.