Super Meat Boy coming to XBLA
Evil indie platformer due this year.
Super Meat Boy will be released on Xbox Live Arcade this year, according to an image posted on creator Edmund McMillen's Facebook page.
The image, below, shows a pixellated Xbox 360 next to an old-fashioned TV displaying the characters "SMB XBLA 2010". It also bears the logo of developer Team Meat.
Super Meat Boy, adapted from McMillen's Flash game Meat Boy, is due for release on WiiWare in the coming months. It's a fast-paced, challenging 2D platformer strongly influenced by the Super Mario Bros. games, starring a cuboid blob of meat.
We got a chance to try it at a WiiWare showcase last year and thought it was "one of the most immediate and playable games on show" and "a guaranteed cult hit".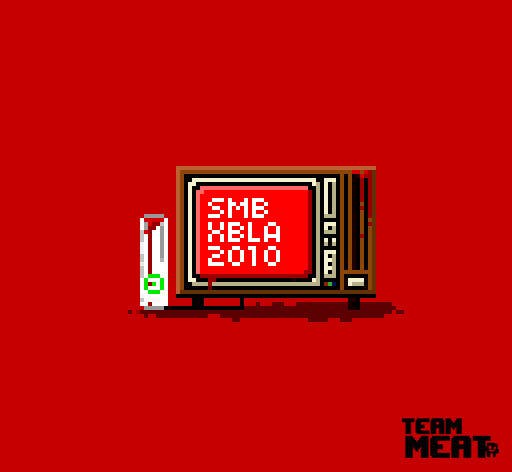 Could a PSN version also be in the works? Will Super Meat Boy be even harder than VVVVVV? Stay tuned to find out.