Super Mario Odyssey - Deepest Underground and how to beat Knucklotec
How to complete the Sand Kingdom objective.
Deepest Underground and how to beat Knucklotec
You're now in Deepest Underground. In this new, foreboding area, head along the platform and use a Bullet Bill to reach the large, white platform on the other side. You'll now encounter a giant floating stone head - this is Knucklotec - and a pair of very dangerous looking stone hands.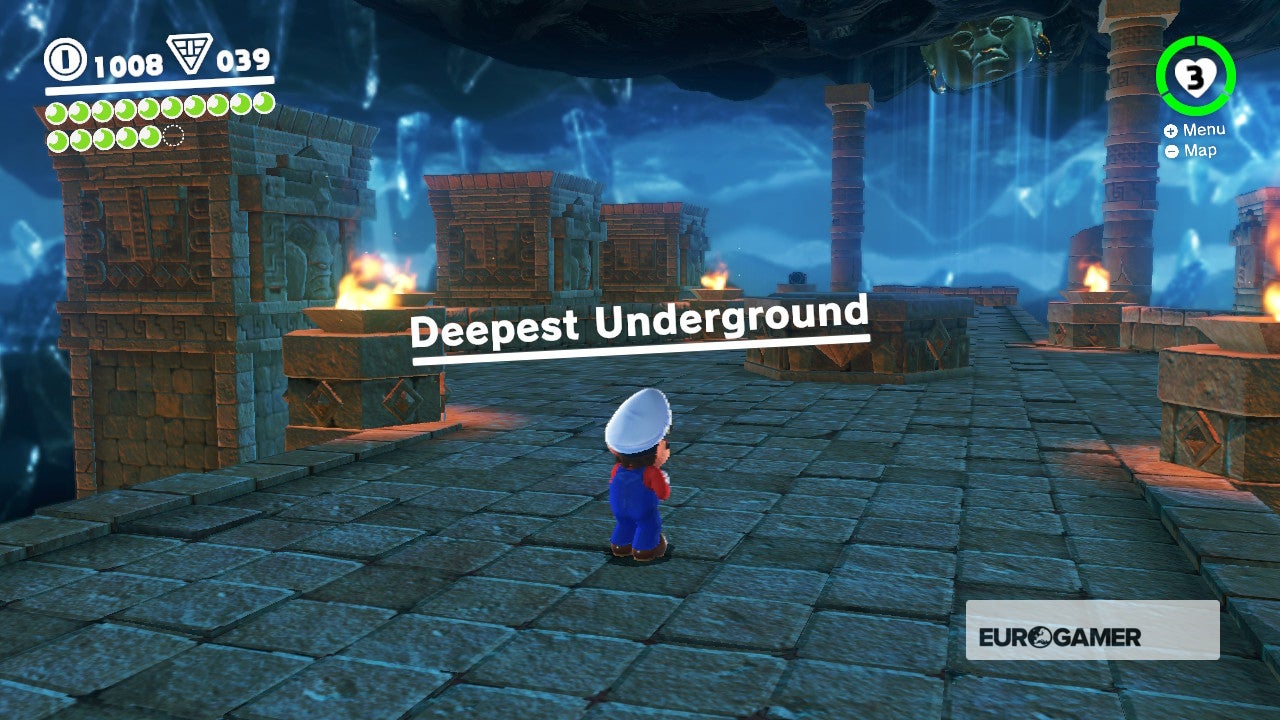 His first attack will be to try and slam you with both hands. These hands are pretty slow, so immediately turn around and throw your hat at the gold plates on the back of either hand to possess it.
Now use the hand like a Bullet Bill and head straight for the boss' shocked face (making sure to avoid the glass balls he sends your way with the other hand).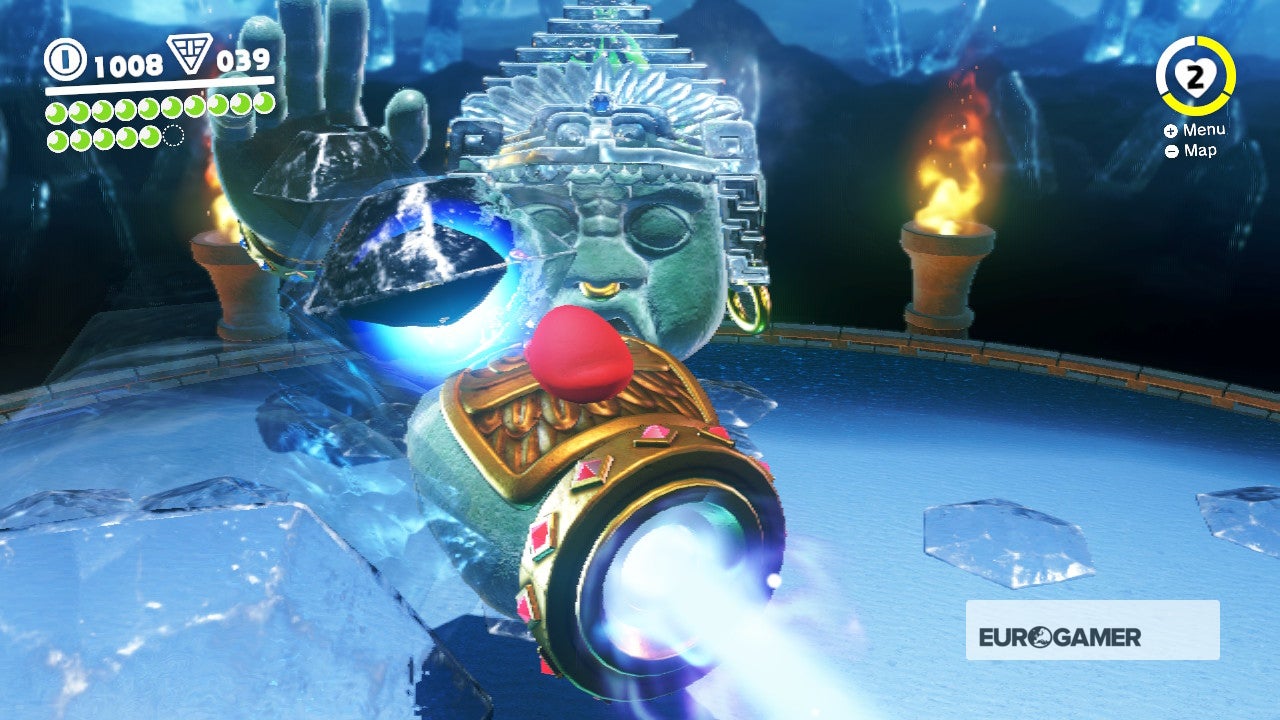 He'll now pull far off and try to smash you with his hands. These move really fast, so start strafing to avoid them. He'll now start smashing the ground, making glass pyramids fall from above. Keep moving to avoid them.
The process will now repeat, but with more glass balls to avoid once you've possessed either of his hands. Hit him twice more to defeat him, unlocking a Multi Moon for your troubles.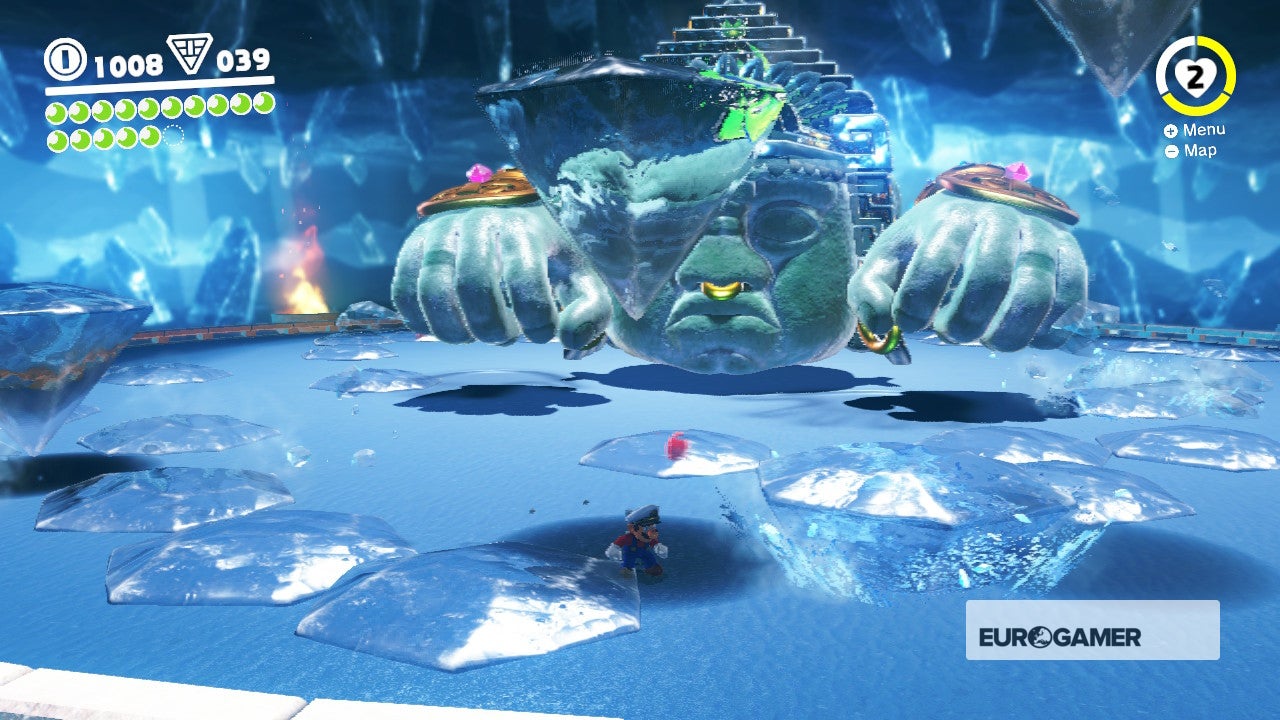 ---
Need more help? Our Super Mario Odyssey guide and walkthrough goes through every objective in each Kingdom, while our Power Moon locations can help you track down the likes of Cascade Kingdom Power Moons, Sand Kingdom Power Moons, Metro Kingdom and New Donk City Power Moons and more collectables. We also have Purple Coin locations for each Kingdom, and if you want to know what to spend it on, we have a hats list, outfits list, stickers list, a souvenirs list as well as a music list to kit out the appearance of both Mario and the Odyssey. Once you've finished the game, check out the free Balloon World update, too.
---
You'll now be back at the Odyssey. In order to travel to the next kingdom, you'll need to collect a total of 16 Power Moons. The story objective ones will leave you with a total of eight, so you'll need a minimum of eight more to move on. Use our Power Moons guide to find the ones you need.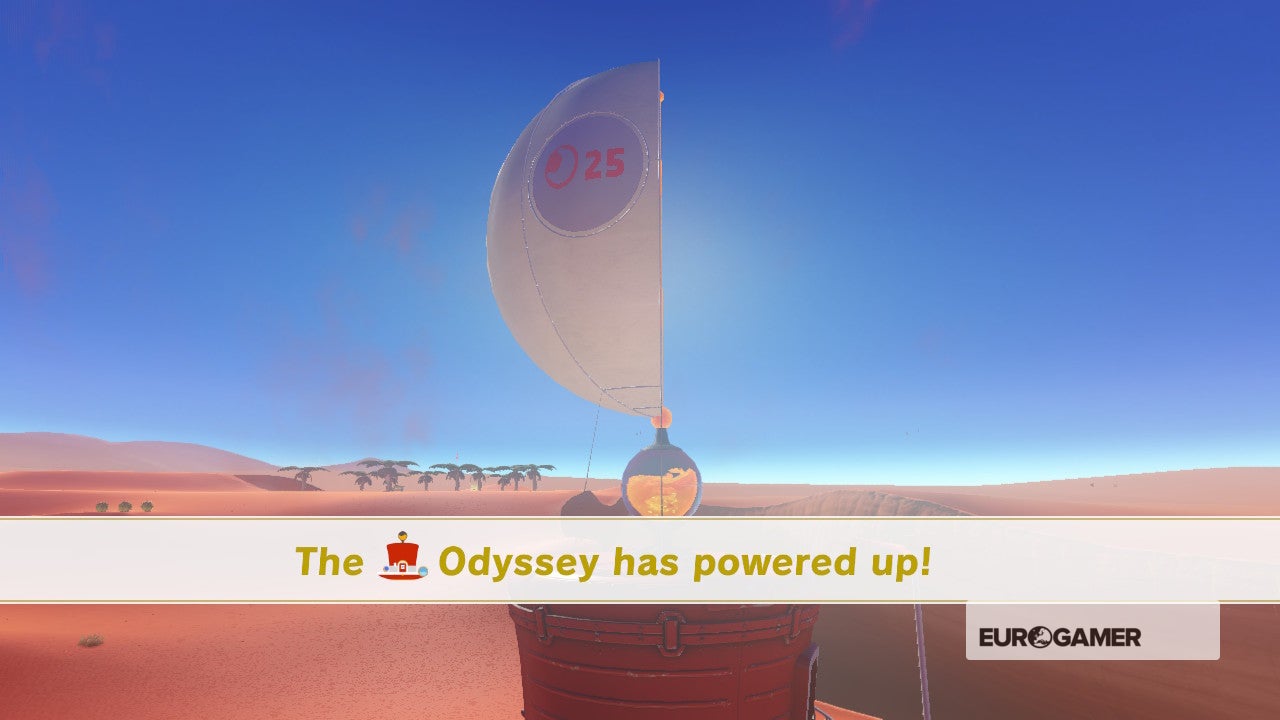 Next up: Super Mario Odyssey - Broodals over the Lake, beat Tall Broodal
Also see: Sand Kingdom Power Moons
And: Purple Pyramid locations
When you've collected enough, throw Capy at the globe to power up the Odyssey. Now on-board, you'll unlock two new kingdoms - the Lake Kingdom and the Wooded Kingdom.
Will you support Eurogamer?
We want to make Eurogamer better, and that means better for our readers - not for algorithms. You can help! Become a supporter of Eurogamer and you can view the site completely ad-free, as well as gaining exclusive access to articles, podcasts and conversations that will bring you closer to the team, the stories, and the games we all love. Subscriptions start at £3.99 / $4.99 per month.