Super Bomberman R for Nintendo Switch costs £50, Konami says
£60 online listings to change.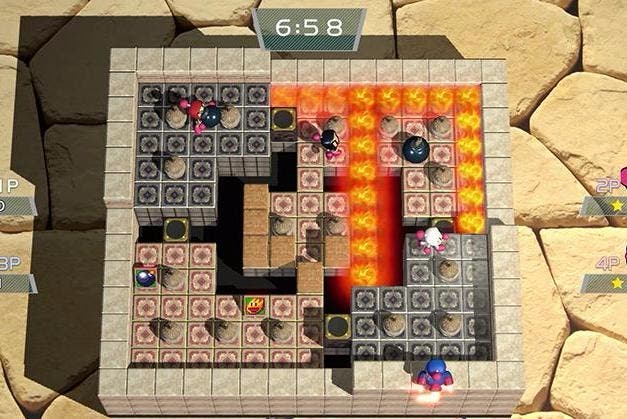 When Super Bomberman R for Nintendo Switch was announced last week, online shops listed it for £59.99.
Like most things Nintendo Switch related, the £60 price for the family party game seemed ridiculously expensive.
But Konami has cut the price by a tenner, the company said in a note to press today, which means Super Bomberman R for Nintendo Switch will retail for the slightly more palatable but still expensive £49.99.
Online shops currently carry the £59.99 price for the game, but Konami said they'll alter their pricing shortly.
Nintendo was criticised for its Switch pricing following last week's Direct reveal, with most saying the new products are too expensive. The Switch itself is £279.99. Expect to fork out around £70 for a second set of Joy-Cons. The Pro controller isn't cheap, either.
Earlier this week, Amazon cut the price of the Nintendo Switch version of The Legend of Zelda: Breath of the Wild from £59.99 to £49.99, or £47.99 if you're a Prime subscriber.
Nintendo's own online store lists Mario Kart 8 Deluxe for £49.99, Arms for £49.99 and 1-2-Switch for £39.99, but Amazon has more reasonable prices. There, Mario Kart 8 Deluxe is £44.99 and 1-2-Switch is £34.99. It's worth shopping around.