Konami gets David Hayter to voice Snake again - in Bomberman
!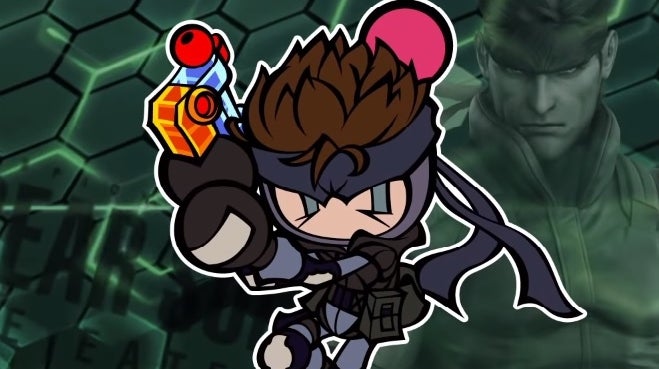 Here's a turn-up for the books: Konami has got David Hayter to voice Snake again - in Bomberman.
A new patch for Super Bomberman R adds a raft of new Konami characters, such as Raiden Bomber, Bill Bomber, Lance Bomber, Vic Viper ZERO Bomber, Ayako Katagiri Bomber and Ebisumaru Bomber.
But it's the addition of both Naked Snake and Solid Snake Bomber we're most interested in, because they're both voiced by David Hayter, the original voice behind Snake. You can hear Hayter's familiar tones in the video below (also note the new Mother Base stage, which looks pretty cool!).
Controversially, Metal Gear Solid 5 ditched Hayter in favour of 24 star Kiefer Sutherland, leaving Hayter out in the cold. But now Metal Gear creator Hideo Kojima is off doing his own thing with Sony - whatever that is - Konami's brought Hayter back in from the cold.
Snake is on something of a cameo-fuelled comeback at the moment. Not only is he DLC in Bomberman R, he's also back for the new Super Smash Bros. Ultimate game for Nintendo Switch - without an arse.
There's still no news on the future of the Metal Gear series, mind. Following the disappointment of Metal Gear Survive, Konami has yet to indicate where it might take Metal Gear next in the post-Kojima world.
Might a remaster of Snake Eater be on the cards? We can only hope.