Strike Suit Zero out 24th January 2013
Kickstarter ends just shy of $175k.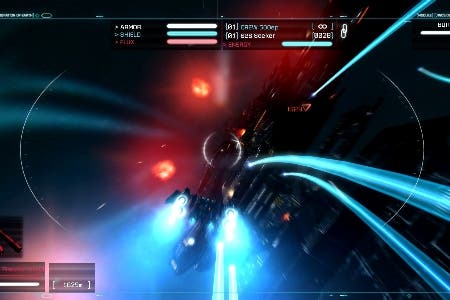 Space combat mech game Strike Suit Zero launches on 24th January 2013 on PC, indie developer Born Ready Games has announced.
The news comes as the project's Kickstarter ended on $174,804 - nearly $75k more than its $100,000 goal.
Born Ready said the money raised means XedMod, a version of the toolset used to make the game, will be released to the community.
The first thousand backers who pledged $50 or more will be offered exclusive PC beta access, due to begin in December.
Born Ready boss James Brooksby thanked those who contributed: "We are truly grateful for all the support we've received and above all else want to thank the community. Their support has meant we're now able to make the game we'd always envisioned, and we can't wait for our fans to get their hands on it."
Console versions of Strike Suit Zero are planned for later in 2013.