Strike Suit Zero gets Oculus Rift support
"This will really change up the core dogfighting experience."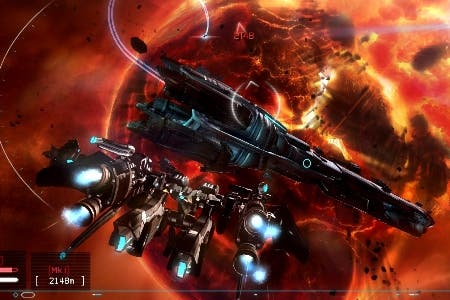 Space combat game Strike Suit Zero will have Oculus Rift support, developer Born Ready Games announced on its Kickstarter page.
Or rather a separate version of the game will support the advanced 3D VR headset. In order to partake in the Oculus-specific beta, backers will need to add a scant $1 to their existing pledge of $15 or more, or simply offer $16 if they've not backed the project yet.
The Oculus-based beta will launch early next year, meaning its really only viable to those who pre-ordered an Oculus dev kit, since the headset won't be commercially available by then.
"Having tried the Rift at PAX - and seen firsthand how incredible the headset is - this is tech we're really excited to see Strike Suit Zero working on," said Born Ready in its most recent update.
"Imagine taking to a fully 3D cockpit, navigating space and looking about your environment as if you were actually there. The Oculus Rift will allow you to look all around you, letting you keep track of the enemy in a way that doesn't just rely on a radar. This will really change up the core dogfighting experience."
The Strike Suit Zero Kickstarter is still going strong, having surpassed its $100,000 goal with $130,719. It has 9 days left before it closes on 17th November.