Assassin's Creed 3 lead designer helps old boss out by pushing Strike Suit Zero Kickstarter past funding goal
UK indie dev boss gave Assassin's designer first job in the industry.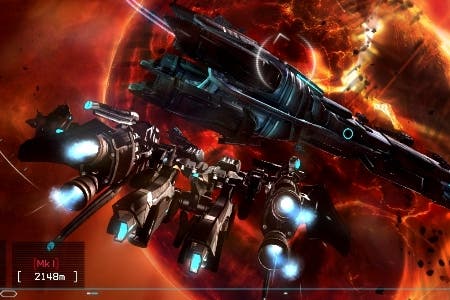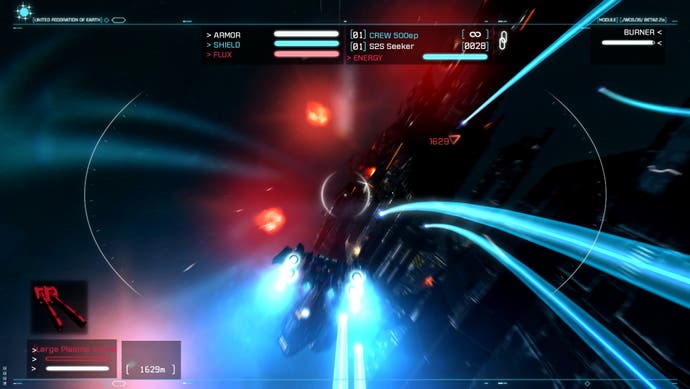 The lead designer on Assassin's Creed 3 has repaid the man who gave him his first job in the industry by pushing the Strike Suit Zero Kickstarter past its crowd-funding goal and guaranteeing its release.
Strike Suit Zero, a space combat game in development at Guildford dev Born Ready Games, shot through its $100,000 target last night with a pledge from Steve Masters, lead designer of Assassin's Creed 3.
Born Ready Games chief James Brooksby, a game industry veteran, gave Masters his first job in the industry, pulling him out of Electronics Boutique for a stint in QA, and he's delighted his former colleague helped his old boss out.
"The support has been overwhelming," Brooksby told Eurogamer. "We can't wait for our fans to get their hands on the finished game. Last night was a thrill and - amazingly - the person who pushed us over the finish line was the wonderful Steve Masters, who I gave his first job in the games industry many years ago.
"Steve worked with me on a space game many years ago, and is now the lead designer on Assassins Creed 3. A very fitting way to cross the line. Huge thanks to Steven, but of course a massive thanks to the 2700 backers who have now ensured Strike Suit Zero will be released. Now that we have reached our target, however, we would be thrilled if we could manage to hit our stretch goals. Plus we also have a few more exciting announcements before the campaign is over."
The space game mentioned is Halcyon Sun, which released in Europe in 2001 courtesy of Kuju Entertainment. Strike Suit Zero launches early next year.