StreetPass Mii Plaza upgrades detailed
Kid Icarus, Kirby get 3D Classics releases.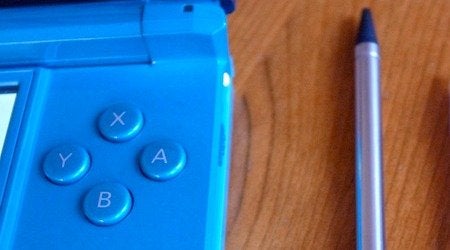 Nintendo's upcoming 3DS firmware update includes updates to Mii Plaza games and messaging for friends via SpotPass and StreetPass, company president Satoru Iwata has announced.
In a pre-recorded presentation just broadcast online Iwata revealed new levels for Mii Plaza mini-game Puzzle Swap, one of which is a new Donkey Kong Country Returns puzzle.
StreetPass Quest gets a fresh dungeon with slimes for your Miis to battle and support for multiple Miis to attack at once for combination hits.
A new messaging service for the 3DS was also announced. Named Nintendo Letter Box, it allows gamers to exchange messages with friends via StreetPass and SpotPass. You can add 3D Photos and voice recordings as attachments. It arrives in the UK for free this December.
NES classic Kid Icarus gets a downloadable re-release as part of the Nintendo's 3D Classics range, which bestows tweaked 3D visuals on titles of old.
There's no word on a European release date yet, but Nintendo UK has separately confirmed NES title Kirby's Adventure will be getting a release in Europe on 17th November 2011 for €6.
Iwata also showed off a range of 3DS downloadable games from Nintendo, including sword-wielding samurai game Nimble Sakura Warrior and cowboy armadillo combat title Dillon's Rolling Western, the latter of which will be available in the UK Q1 2012.
Creature creation software Freakyforms: Your Creations, Alive! has also been revealed for European release on 10th November, priced €6. Players can create their own "formees" and unlock more parts by exploring the game's expansive world. Players can share their formees through StreetPass and QR codes.
Mario Kart 7's online features were also detailed, many of which will be organised in a Mario Kart Channel, similar to the one included with Mario Kart Wii. The 3DS Mario Kart Channel will collect the ghost data of people you StreetPass. Gamers can then find and race them online.
The Nintendo Video service is also getting new content. In the UK, gamers will receive clips from Red Bull, Eurosport and, early next year, the promised Shaun the Sheep short films from Aardman will also become available.
Images from Iwata's presentation are below.