Stone Age-set Far Cry Primal launches in February
Not a digital spin-off, more a mammoth undertaking.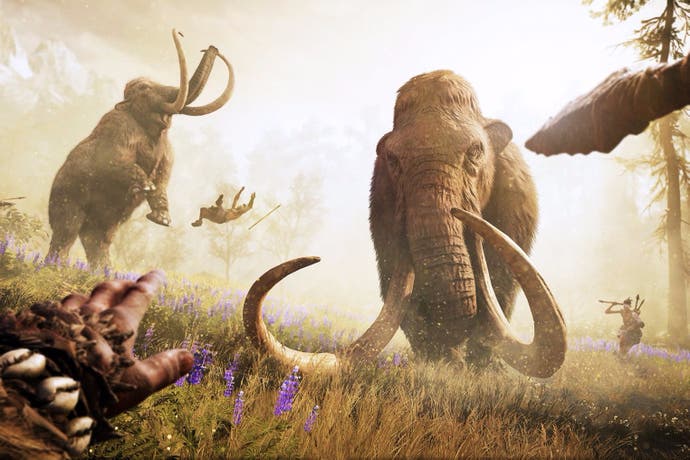 Ubisoft has now confirmed the recently-teased Far Cry Primal, which will launch for PlayStation 4 and Xbox One worldwide on 23rd February 2016.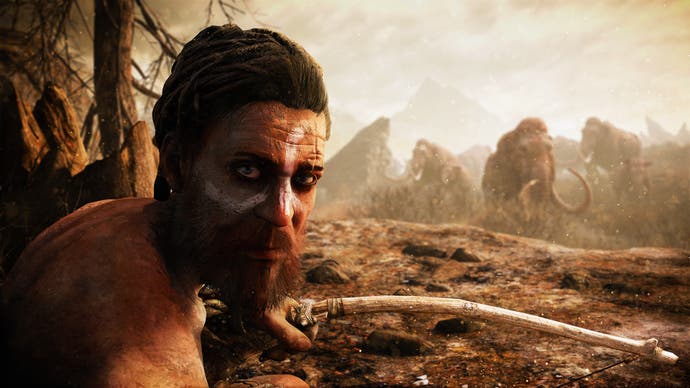 A PC edition will then follow in March 2016.
Ubisoft describes the game as the "the next exciting chapter" in the Far Cry series and a "full-fledged single player experience".
All of which sounds like Primal is intended to be the series' next big release rather than another spin-off like Blood Dragon. Indeed, unlike Blood Dragon, Primal is another physical release.
Primal will launch some 15 months after the Himalayan-set Far Cry 4, with some of the same team members involved. It's currently in development at Ubisoft Montréal, along with Ubisoft Toronto, Ubisoft Shanghai Studio and Ubisoft Kiev Studio.
Instead of Far Cry 4's elephants you can now hunt mammoths - as well as sabretooth tigers and bears (oh my!).
Set in 10,000BC, Far Cry Primal stars a hunter named Takkar. There's the usual huge area to explore and weapons to craft - but now no guns or vehicles to help.
You will still be able to fight other humans, though. Takkar's story will see him fight for his tribe to regain control of the region of Oros from other rivals - while avoiding being dinner for its animal residents.
"The interesting thing about Far Cry is that it's flexible," Far Cry 4 and Primal executive producer Dan Hay explained. "So when a team proposed to explore the idea of a Far Cry taking place during the Stone Age, we just said 'let's hear it!' And the more we heard about it, the more we realised how much of a damn good idea it actually was."
See how it looks in the reveal trailer below: