Far Cry: Primal tops the US retail charts for February
Street Fighter 5 places seventh.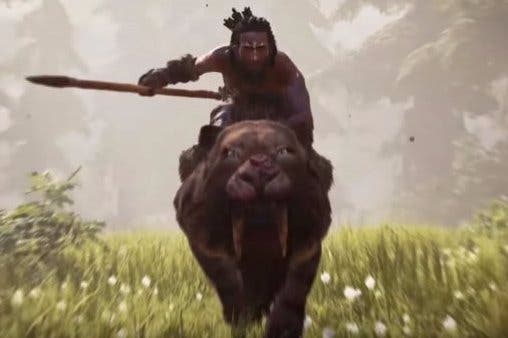 Far Cry: Primal was February's top-selling game in US retail shops, according to chart-tracking group NPD.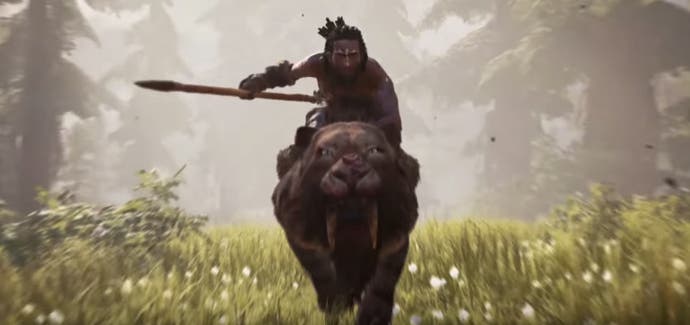 Interestingly, NPD noted that spin-off Far Cry: Primal had "greater sales than Far Cry 4 when adjusted for the number of days the games sold within their respective launch months."
This is a somewhat faulty metric, however, as most games sell better in their first week than their second. So Far Cry: Primal came out on 23rd February and thus had less than a week on store shelves in its debut month, whereas Far Cry 4 launched on 18th November 2014, giving it twice as much time to be considered. It's unclear if Primal maintained that same momentum in early March.
Behind Ubisoft's stone age sandbox there was Call of Duty: Black Ops 3 and Grand Theft Auto 5 taking the second and third spots respectively.
Somewhat surprisingly, Street Fighter 5 was all the way down at number seven, despite having launched on 16th February with nearly two weeks to sell through. Then again, it was retail exclusive to PS4, whereas all the titles that sold better than it were multiplatform.
Fire Emblem Fates was all the way down at number nine, but only because it was released in three different versions: Birthright, Conquest, and a special edition combining both. "If sales for Fire Emblem Fates: Birthright, Fire Emblem Fates: Conquest, and the special edition for Fire Emblem Fates were combined, this title would have ranked third for new physical software sales," NPD's Liam Callahan explained. "The combined first month sales of Fire Emblem Fates would more than triple the first month sales of the next-highest game within the franchise, Fire Emblem: Awakening."
NPD also noted that hardware sales dropped by 23 per cent compared to last February with a 58 per cent drop in handheld platforms. This comes as no surprise as February 2015 saw the launch of Nintendo's New 3DS.
When it comes to consoles, seventh generation platform sales declined by 77 per cent, while eighth generation consoles only declined by six per cent. The current generation of consoles now represents 86 percent of all hardware dollar sales, Callahan pointed out.
Here's the top 10 selling US retail games from February 2016 in full:
Far Cry: Primal (PS4, Xbox One)
Call of Duty: Black Ops 3 (Xbox One, PS4, 360, PS3, PC)
Grand Theft Auto 5 (PS4, Xbox One, 360, PS3, PC)
Naruto Shippuden: Ultimate Ninja Storm (PS4, Xbox One)
NBA 2K16 (PS4, Xbox One, 360, PS3)
Lego Marvel Avengers (360, Xbox One, PS4, Wii U, PS3, 3DS, Vita)
Street Fighter 5 (PS4)
Minecraft (360, Xbox One, PS4, PS3)
Fire Emblem Fates: Birthright (3DS)
Fallout 4 (PS4, Xbox One, PC)