State of Decay shows off its stealth gameplay
In honour of the day of the dead.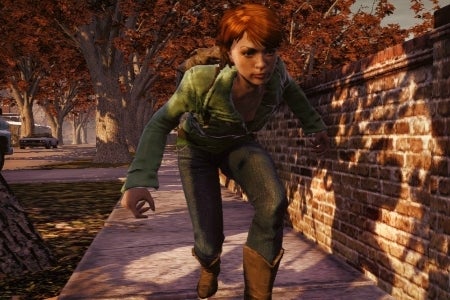 Earlier this summer we looked at Undead Labs' wildly ambitious XBLA and PC open-world zombie game State of Decay and now a new gameplay clip has been released showing off its stealth mechanics.
These days stealth has become synonymous with "sneak around behind someone and knock them out when a button prompt pops up," but that would be silly with zombies, and Undead Labs knows it. Instead, you set off diversions to distract the shambling hoards.
Sure the path of least resistance isn't always the most exciting option, but having played some of State of Decay I can say that it's best not to get cocky. I thought I'd be an unstoppable zombie mowing machine in my car until they started ripping the doors off and yanking me out. They're persistent buggers, but I guess you ain't got much to lose when you're already dead.