State of Decay dev signs multi-year agreement with Microsoft
"There are big things going on with State of Decay."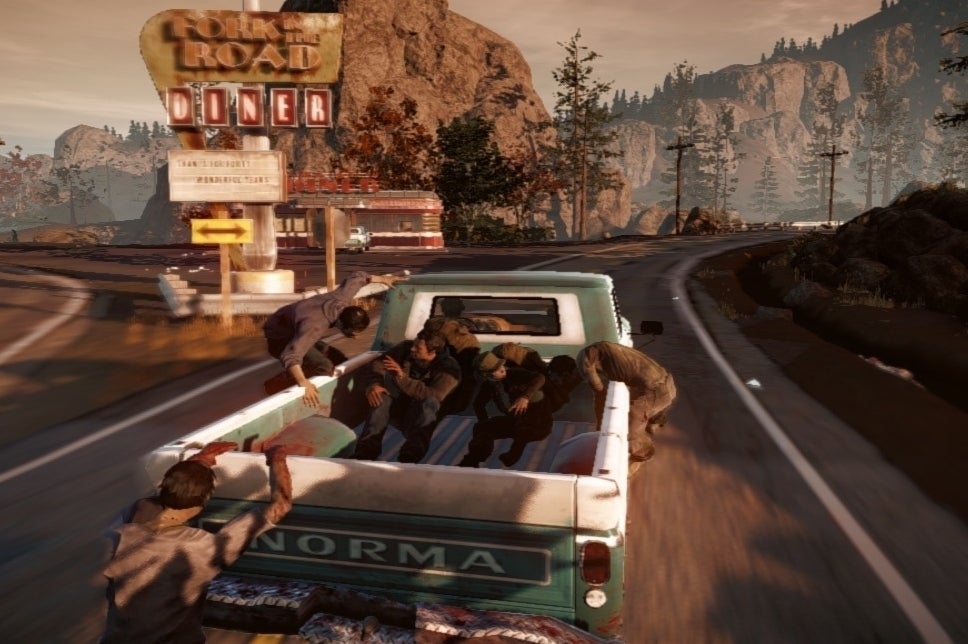 State of Decay developer Undead Labs has signed a multi-year, multi-title agreement with Microsoft Studios.
Studio founder Jeff Strain was cagey on the details of what this entails, but he noted on the studio blog that "there are big things going on with State of Decay."
It doesn't take much detective work to decipher what Strain is referring to here as the ex-lead programmer on World of Warcraft and ArenaNet co-founder has been open all along that State of Decay - originally called Class 3 - was a testing ground to build up to an MMO with the working title Class 4. Last we checked in June, Class 4 was still in need of a greenlight from Microsoft, which it seems to have found.
"Thanks to all of you for your ongoing support, encouragement, and enthusiasm for State of Decay," Strain concluded. "We know how far we'd have gotten if it hadn't been for your spreading the word, and it definitely wouldn't be here. You made this happen."