State of Decay sells one million copies
Breakdown DLC to arrive shortly.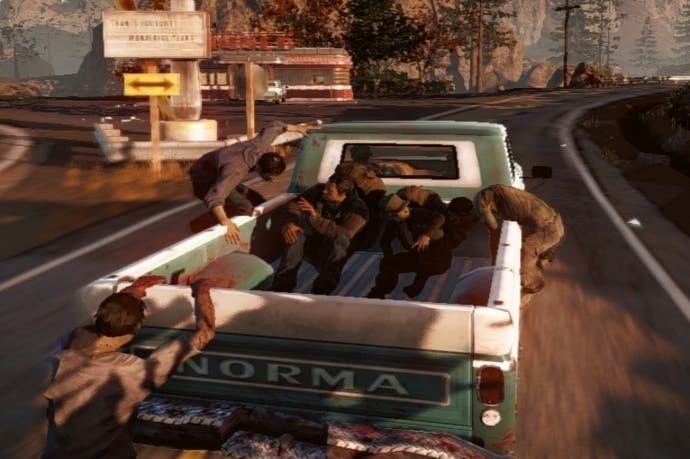 State of Decay developer Undead Labs just announced that its open-world zombie game has sold over one million copies.
This is taking into account both XBLA sales as well as those who've purchased the incomplete Steam version on Early Access. By triple A accounts, one million may not sound like much, but for a smallish Seattle startup, that's a very healthy number.
The developer noted that its first DLC, Breakdown, will be available shortly, though no date was given. It then said it will give away five copies of it to random users who share a fond State of Decay related memory on the bottom of this blog post. The Breakdown add-on will contain a story-less Sandbox mode, new weapons, and new "Hero" NPCs that can carry items and do a better job of protecting players.
"Your encouragement drives us to keep working and keep improving," said Undead Labs' Sanya Weathers. "You got us here with your energy, your feedback, and your telling your friends about us. We thank you from the bottom of our hearts and brains."