Stardew Valley multiplayer hits PlayStation 4, fails Xbox approval again
You'll have to wheat a bit longer.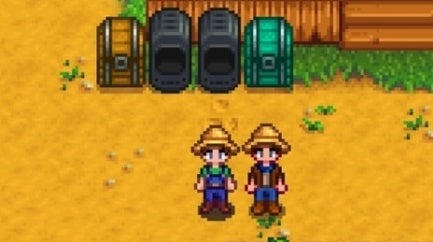 Stardew Valley's multiplayer update has been out on Switch and PC for a while now, and it's finally time for the remaining consoles. Well, PlayStation 4 at least, as the multiplayer update for Xbox One has failed certification again.
The news comes via Stardew Valley creator Eric Barone, who tweeted to say the update would be pushed live on PlayStation 4 while he works to resolve the Xbox issue.
"Normally I'd wait to release simultaneously, but considering the circumstances I've decided to launch on PS4 immediately," Barone wrote.
"I am doing everything within my power to work with the porting company [Sickhead Games] to figure out what's going on with the Xbox update, to resolve the issue and get it out as soon as possible. I apologise to the Xbox players for this delay and thank you very much for your patience."
Back in February, Barone said the multiplayer update for Xbox One and PlayStation 4 was "coming along well" and would be released simultaneously "within the next couple of months". Clearly, it's taken a little longer than planned. We don't know exactly what's wrong with the Xbox version, but so far the community reaction to the delay been fairly understanding.
Over on the Stardew Valley subreddit, you can find further details about the multiplayer mode (cross-play is something Barone would like to eventually add, for instance), and info on the range of other goodies introduced in update 1.3. If you're a PS4 owner, I hope you don't have mulch planned this weekend.