Stardew Valley gets a March release date on Android devices
And there's word on Xbox One/PS4 multiplayer.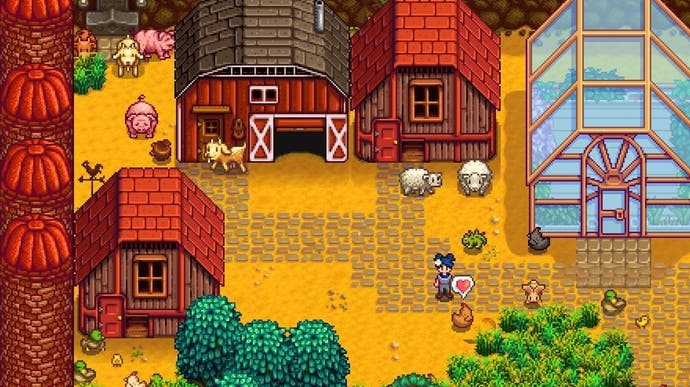 Eric "ConcernedApe" Barone's phenomenally popular farming and village life sim Stardew Valley will finally be making its way to Android devices on March 14th.
As was the case with Stardew Valley's iOS iteration, which launched last October, Android development is being handled by London-based studio The Secret Police. Its latest endeavour will once again offer the complete single-player Stardew Valley experience (multiplayer is regrettably excluded), plus a range of changes and enhancements to better suit the mobile platform.
There's a new UI, a new menu system, and touch-screen controls, and the Android version will also include all quality of life updates introduced on iOS since that version's launch. There are new virtual joystick options, for instance, alongside pinch-zoom functionality for a better view of your surroundings, plus the ability to save at any time. Android users will also have the option to transfer their PC save data over to their phone.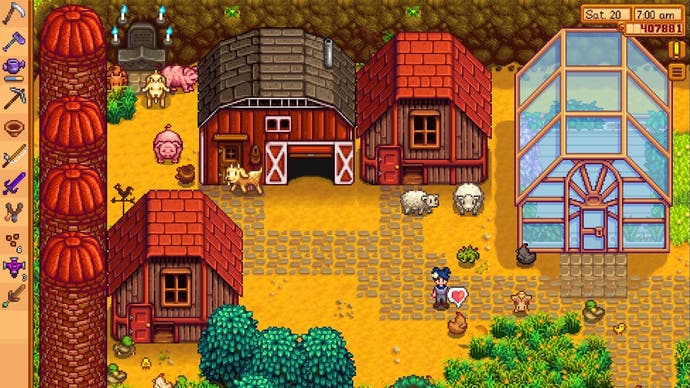 When Stardew Valley arrives on Android, it will cost £7.99/$7.99USD, and there will be no in-app purchase options to sour your agricultural adventures. Pre-registration, for those sufficiently interested, is now open via the Google Play store.
As part of his Android announcement post, Barone noted that the long-awaited multiplayer update for Xbox One and PlayStation 4 is "coming along well", with the Xbox version in QA, and the PS4 version to follow shortly. Barone says he hopes to release both updates simultaneously, "within the next couple of months".
Oh, and happy third birthday Stardew Valley!