Stardew Valley Flower Dance explained
Thankfully not in a Midsommar fashion.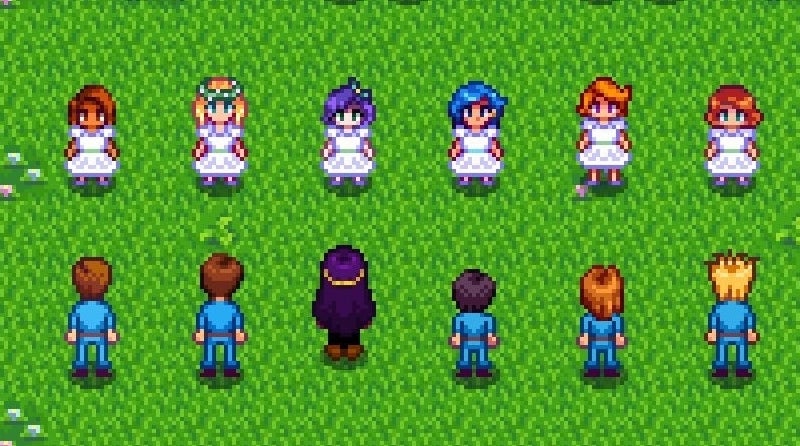 The Flower Dance in Stardew Valley is all about dancing with that special someone.
Like the Feast of the Winter Star and the Luau, the Flower Dance gives you an opportunity to grow closer to a villager or your spouse. Due to the romantic nature of the Flower Dance, however, you can only dance with bachelors or bachelorettes - sorry Robin!
Alongside the Egg Festival, the Flower Dance is one of the two spring festivals.
On this page:
Flower Dance date and time in Stardew Valley explained
Here is where the Flower Dance sits on the Stardew Valley festival calendar:
Date - 24th Spring
Time - 9am to 2pm
Location - cross the bridge that is just south of the Wizard's tower. This bridge only appears for this festival.
Return to Farm at - 10pm
Flower Dance in Stardew Valley explained
The Flower Dance is, unsurprisingly, all about dancing. If you have four or more hearts with any bachelor or bachelorette, then you'll be able to take part in the dance with them.
You'll need to talk to your chosen dance partner twice to unlock the option to ask them for a dance. You still have the ability to pick a dance partner once you're married and your friendship will increase with whoever you pick.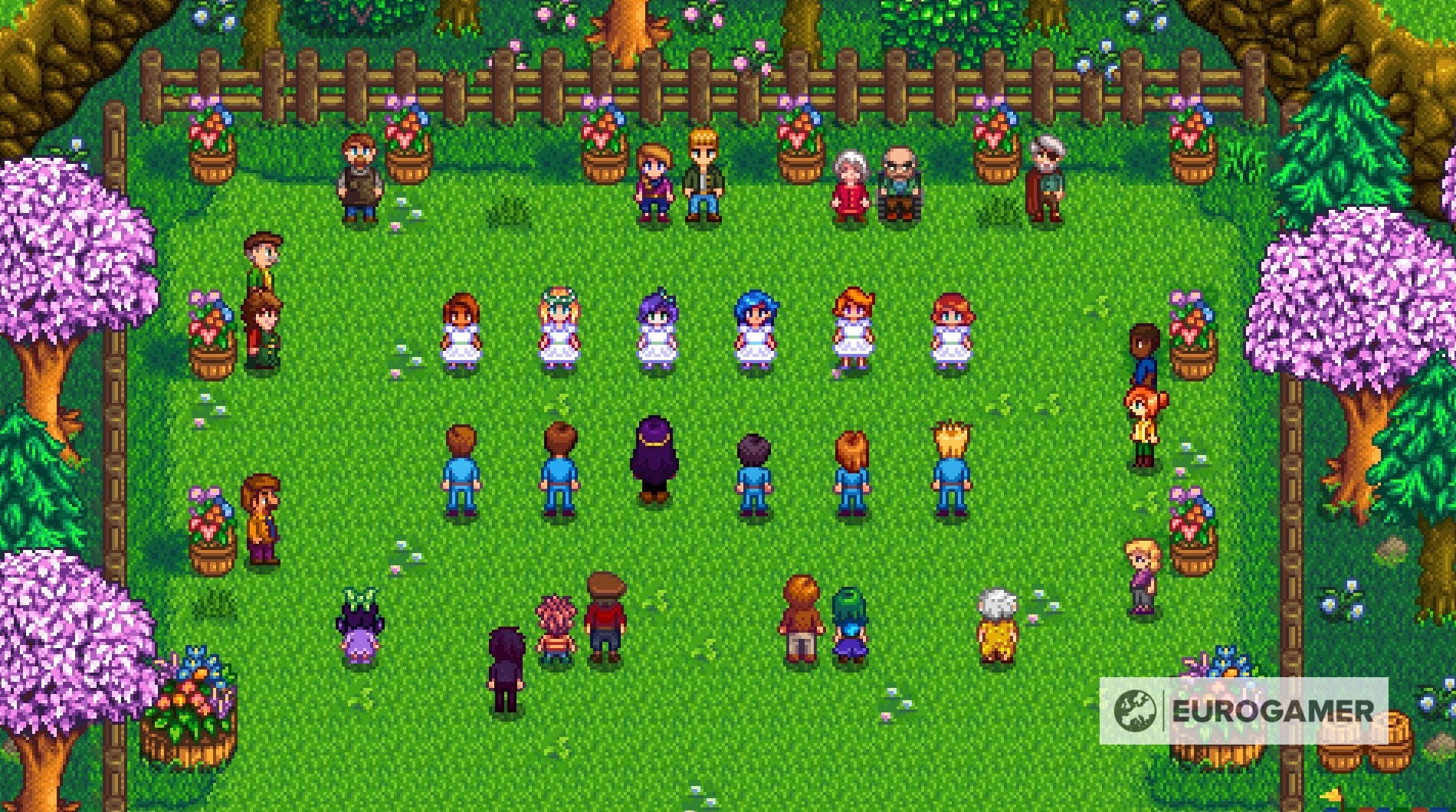 ---
One of the main goals in Stardew Valley is to complete the Community Center bundles or, if you're corporate minded, you can buy a JojaMart Membership. Fishing is a great way to earn money in Stardew Valley, especially if you decide to use crab pots and ponds. Throughout the year you'll also be able to take in a variety of festivals, including the Egg Festival, Stardew Valley Fair and the Night Market.
---
Flower Dance shopping booth in Stardew Valley explained
Pierre will be running a booth throughout this festival and you'll be able to buy:
| Item | Price |
| --- | --- |
| Seasonal Decor | 350g |
| Seasonal Plant (Pink) | 350g |
| Seasonal Plant (Yellow) | 350g |
| Tub o' Flowers | 250g |
| Tub o' Flowers Recipe | 1,000g |
| Daffodil | 50g |
| Dandelion | 50g |
| Rarecrow (Female Scarecrow) | 2,500g |
The Flower Dance brings the spring festivals to an end and allows the summer to begin with the Luau.