Star Wars Battlefront biggest ever Star Wars game launch in UK
Great, kid. Don't get cocky.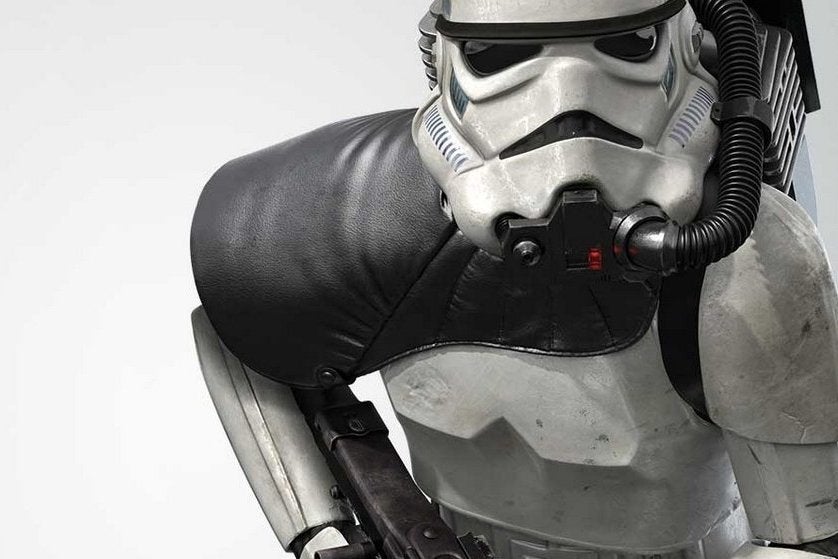 Star Wars Battlefront has secured the biggest ever launch for a Star Wars game in the UK.
According to data from Chart-Track, which does not include download sales, DICE's multiplayer-focused shooter sold 117 per cent more units in its launch week than the previous best Star Wars: The Force Unleashed.
Star Wars Battlefront, which launched in the UK on Thursday, is the fourth biggest launch of any game in 2015, Chart-Track added, behind Call of Duty: Black Ops 3, FIFA 16 and Fallout 4.
Chart-Track says Battlefront is the fastest-selling non-sequel PlayStation 4 title ever, which means it sold more at launch on PS4 than Activision's Destiny. Star Wars Battlefront is a reboot of the Battlefront series. Does that mean it's a non-sequel game? Maybe. Maybe not!
Wii U games Animal Crossing: Amiibo Festival and Mario Tennis: Ultra Smash both failed to breach the top 40.
Here's the top 10 in full:
Star Wars Battlefront
Call of Duty: Black Ops 3
Fallout 4
FIFA 16
Rise of the Tomb Raider
Lego Dimensions
Assassin's Creed: Syndicate
Minecraft Story Mode
WWE 2K16
Need for Speed