Star Wars Battlefront beta out early October
Where wesa goin?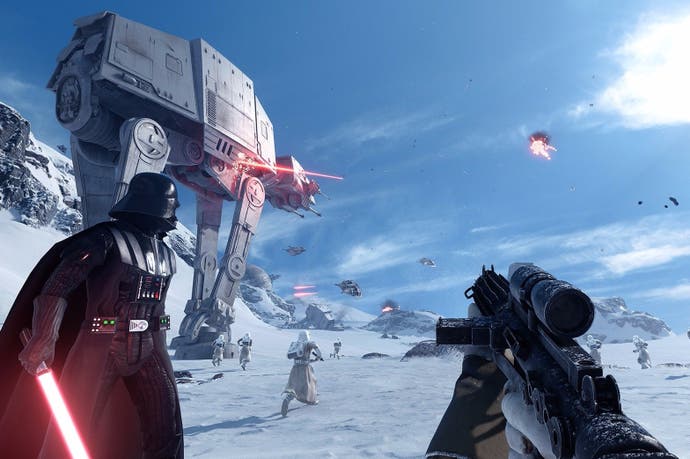 The Star Wars Battlefront beta comes out on PlayStation 4, Xbox One and PC via Origin in early October, EA has announced.
Developer DICE said the beta includes Walker Assault on Hoth, a 40-player battle featuring Rebels and the Empire. In this you have the chance to play as Darth Vader and Luke Skywalker.
The beta also includes Survival Mission on Tatooine. Here, you and a Rebel friend fight waves of Imperial forces.
And finally, the beta includes Drop Zone, a new mode DICE has yet to detail.
Meanwhile, DICE discussed the Star Wars Battlefront Companion experience, which will be available during the beta on the official site. This includes the card game Base Command. You can also use the website to earn in-game Credits that unlock Star Cards, weapons and other in-game gubbins.
There's a degree of stat-tracking, too. The Companion lets you check progression, customise loadouts and appearance, connect with friends and get notifications. There's an app version of this due out from the App Store and Google Play on 17th November.
It's worth noting progression in the beta will not transfer to Star Wars Battlefront when the game comes out.