Star Citizen is free to try for eight days starting next week
Every ship available to test-drive too.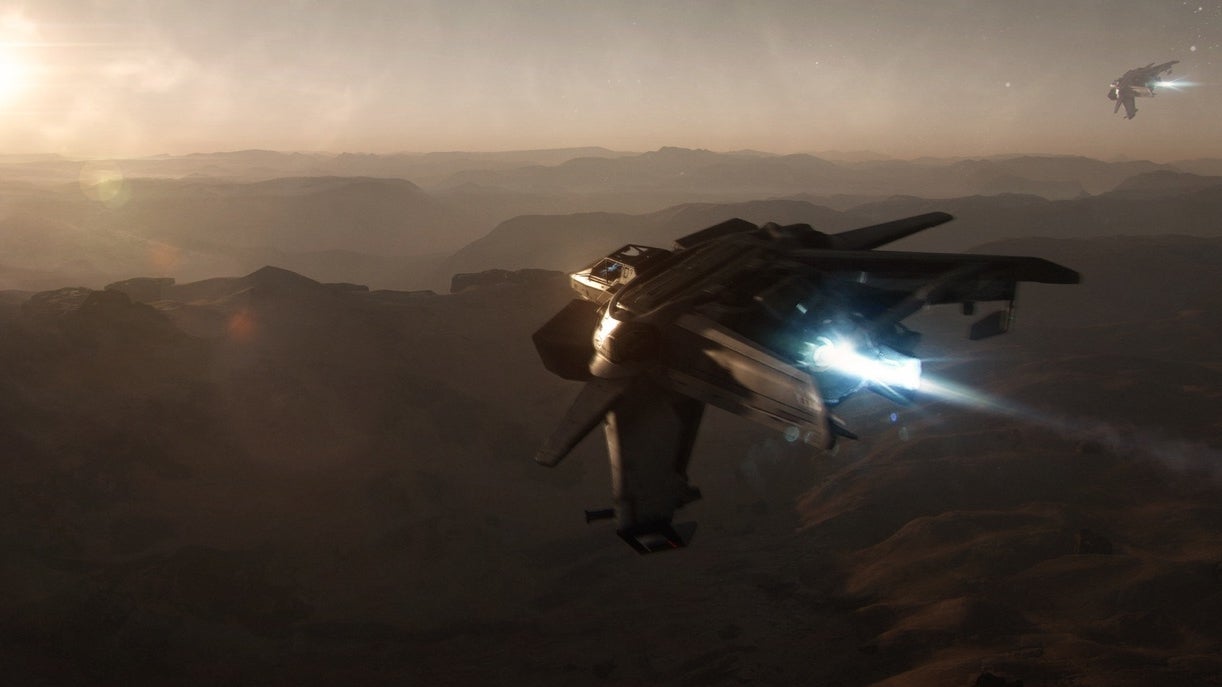 Developer Cloud Imperium Games is holding another Free Fly event for its controversial space sim Star Citizen. Starting next week, curious intergalactic explorers will have eight days to experience the progress that's been made as part of the game's recent 3.3 update.
Star Citizen's latest Free Fly event begins at 4pm GMT/8am PST on November 23rd, and runs through November 30th. It's being held to celebrate, among other things, the introduction of the game's first explorable planet, Hurston. Chris Roberts showed off the impressive location, and its sprawling hub city of Lorville, back in October. You can check it out in the video below.
Free Fly participants can join Star Citizen's persistent universe to experience the new celestial body first-hand, and will also get the chance to test-drive every available ship in the game. A new rotation of ships, each themed around a specific in-game manufacturer, will come into play at 8am each day, so you'll need to pop back regularly to experience them all.
November 23rd brings the complete Anvil Aerospace line-up, followed by Roberts Space Industries on the 24th, Origin Jumpworks on the 25th, Aegis Dynamics on the 26th, Drake Interplanetary on the 27th, Alien Manufacturers on the 28th, Musashi Industrial and Starflight Concern on the 29th, and Kruger/Argo/Tumbril/Consolidated Outland on the 30th. A detailed schedule of available ships by day can be found on the Star Citizen Free Fly event page.
Based on previous free-to-try events, those looking to get involved will likely first need to create an account on the Star Citizen website, then complete a few details on a Free Fly sign-up page - although it doesn't appear that one has gone live just yet.
Among other things, Free Fly participants will be able to experience the features introduced in Star Citizen's recent 3.3 update, including reportedly significant performance improvements, and the game's impressive face-recognition tech, which enables in-game avatars to replicate the expressions of their users via a standard webcam. The possibilities are endless.