Stalker 2 hype ramps up, new trailer, pre-orders available and PC specs detailed
On course for 2023 release.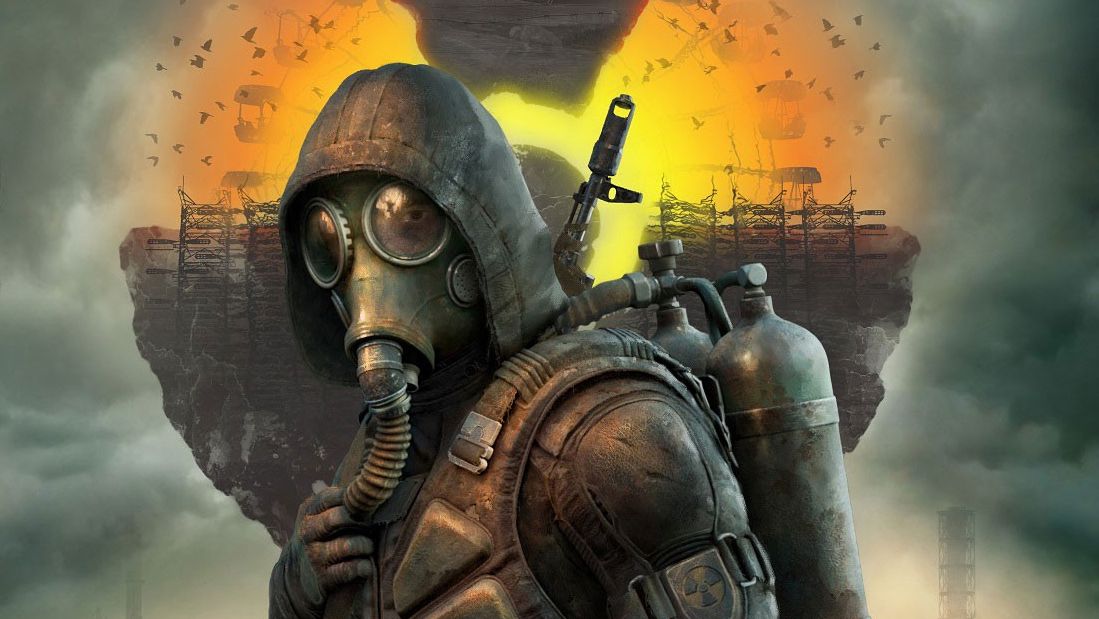 Stalker 2 developer GSC Game World has released a new trailer for its upcoming shooter, with pre-orders for the game once again being available (they were initially refunded in the latter half of 2022).
The trailer in question, which begins with a poignant reminder this game was made in Ukraine, can be seen below. While we still don't have a firm release date for Stalker 2 as yet, the developer once more promises a 2023 launch as part of the trailer's official description.
In addition to this, we also have the PC requirements for Stalker 2. These are as follows:
MINIMUM:
OS Version: Windows 10 / Windows 11
Processor: AMD Ryzen 5 1600X / Intel Core i5-7600K
Memory: 8 GB
Graphics: AMD Radeon RX 580 8GB, NVIDIA GeForce GTX 1060 6GB
Disc space: 150 GB SSD
RECOMMENDED:
OS Version: Windows 10 / Windows 11
Processor: AMD Ryzen 7 3700X / Intel Core i7-9700K
Memory: 16 GB
Graphics: AMD Radeon RX 5700 XT 8GB, NVIDIA GeForce RTX 2070 SUPER 8GB, NVIDIA GeForce GTX 1080 Ti 11GB
Disc space: 150 GB SSD
Meanwhile, if you are keen to pre-order Stalker 2 for yourself, you can head over to the site now to do so. GSC has also laid out details about what each edition of the game comes with.
If you pre-order the digital Standard Edition of Stalker 2, you will get your hands on the game, extended campfire content, an exclusive weapon and armour skin and an "early bird" multiplayer badge (the game's multiplayer will be added as a free update after release). There will also be exclusive Steam content which includes a dynamic theme, an animated avatar and an avatar frame. This will all set you back £49.99.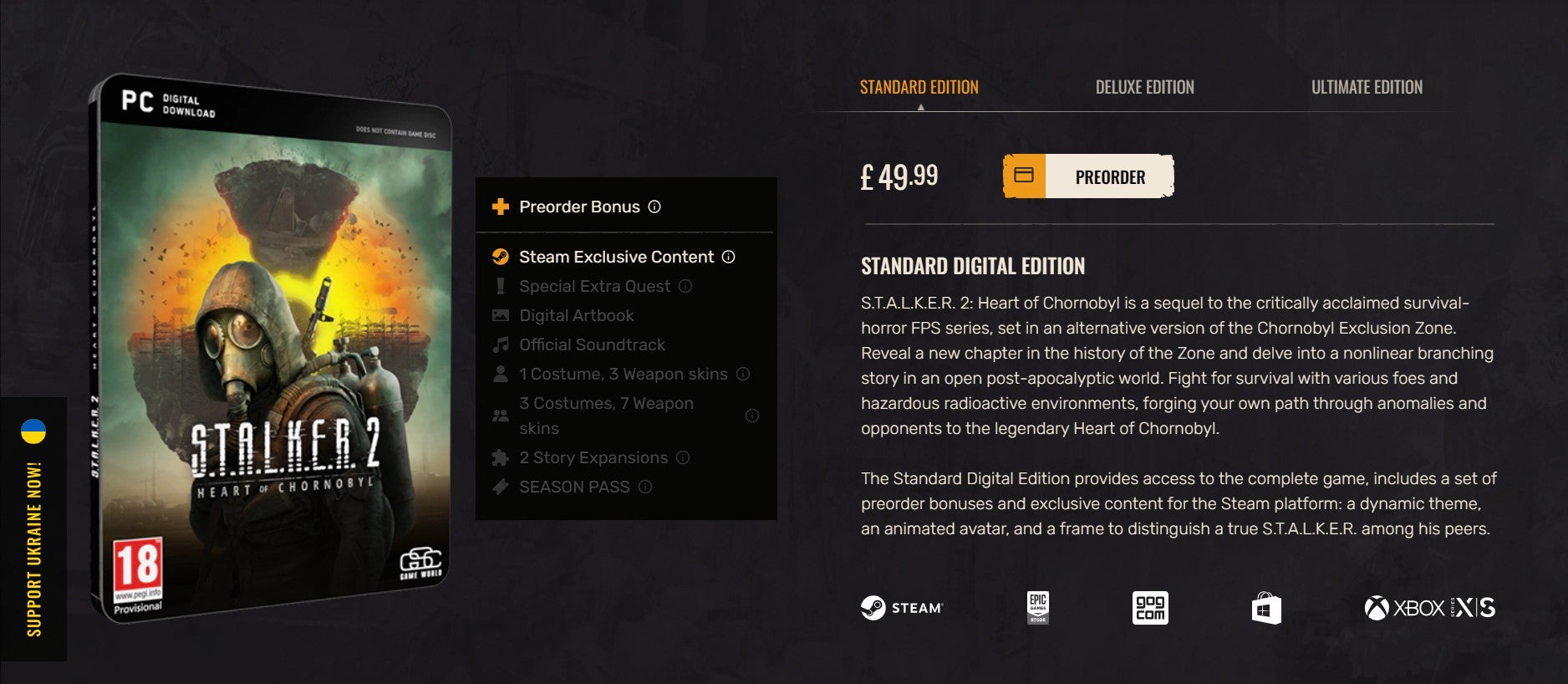 The Deluxe Digital Edition will include the game, the same bonuses and Steam exclusives as the Standard edition, as well as a digital art book, Stalker 2's official soundtrack, an extra side quest that has a "unique storyline that is separate from the main quest", a new costume and three weapon skins for the single-player campaign and two costumes and three weapon skins for the multiplayer experience. This edition will cost you £64.99.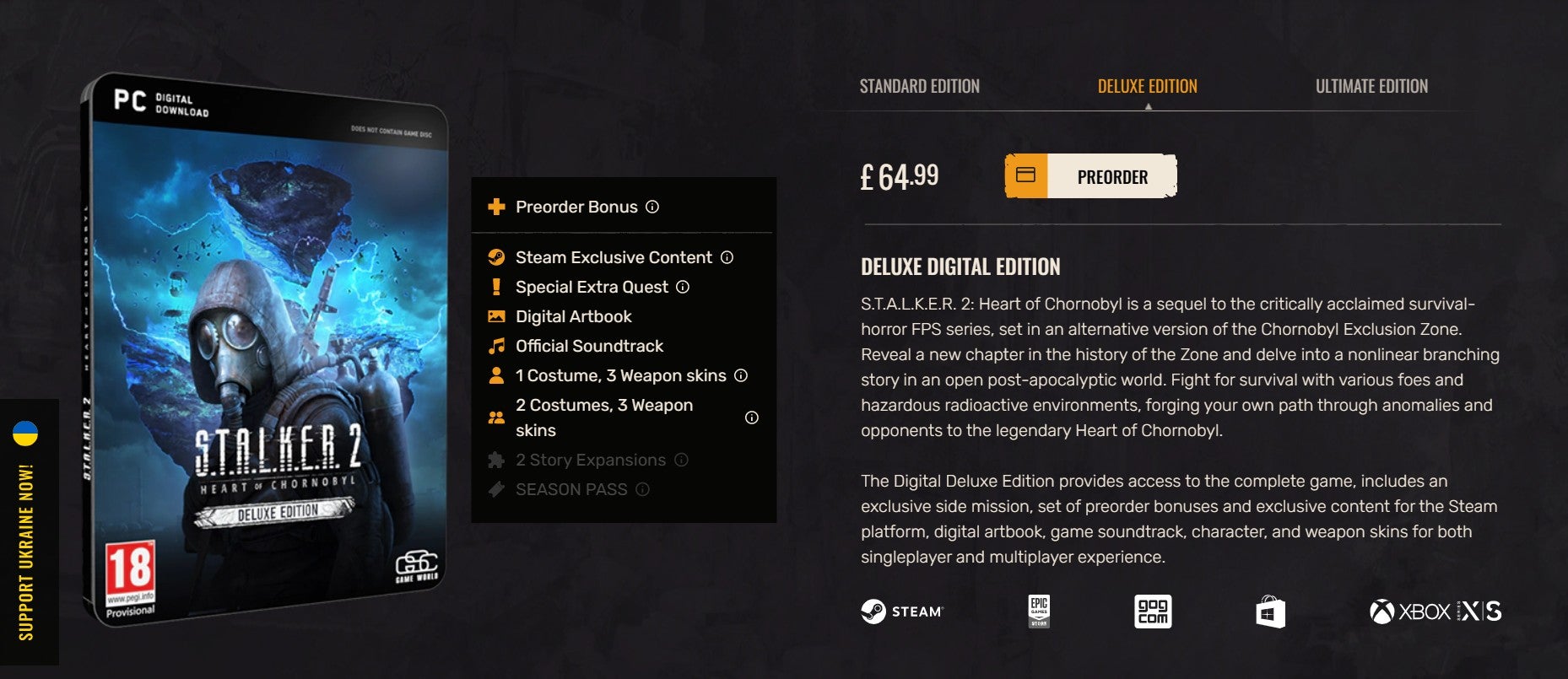 Lastly on the digital side of things, we have the Ultimate Edition. Again, this version comes with the game, as well as all of the previously mentioned digital bonuses. What sets this edition apart is that it comes with more character and weapon skins, as well as two story expansions and a season pass that will allow owners to get their hands on all post-release DLC. This will all cost £94.99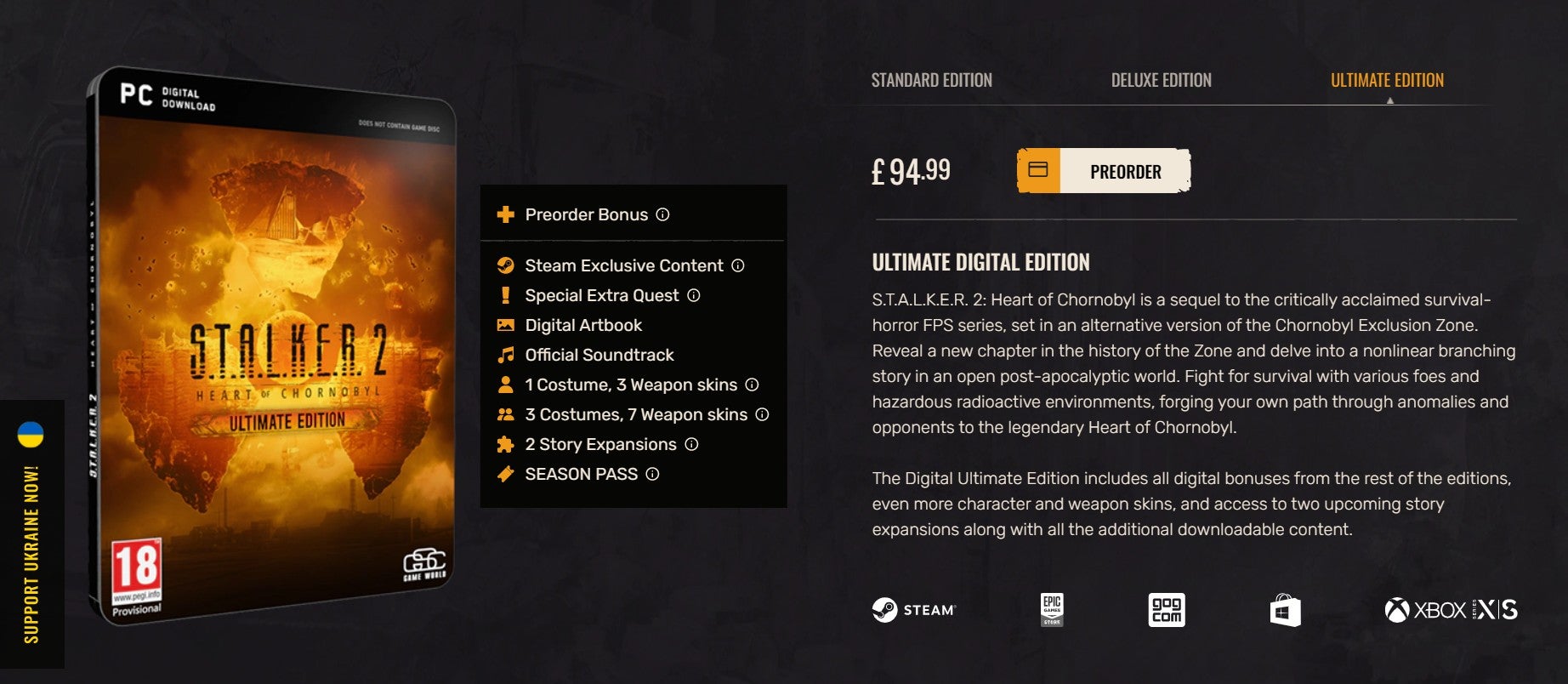 In addition to the digital sales, there are also four physical versions of the game you can take your pick from. These are Standard, Limited, Collector's and Ultimate.
The standard edition comes with the same pre-order bonuses as the standard digital version, as well as a Steel Book, a letter from the Stalker 2 developers, a souvenir Zone Permit and a sticker pack.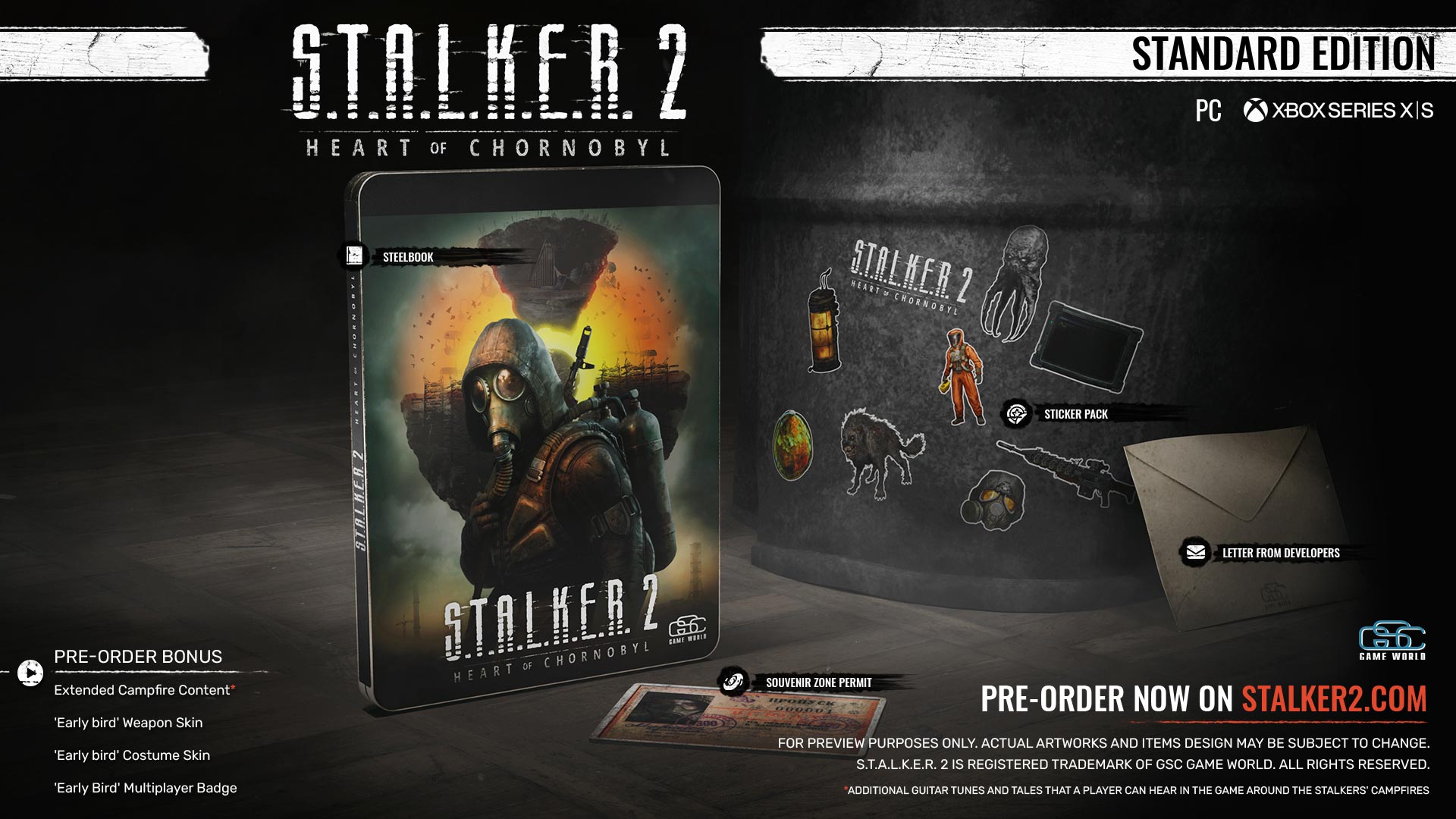 The Limited Edition version of the game comes with all of the above, with the additions of a Zone Map, a Stalker 2 poster, faction patches, a military token and a multi-tool keyring.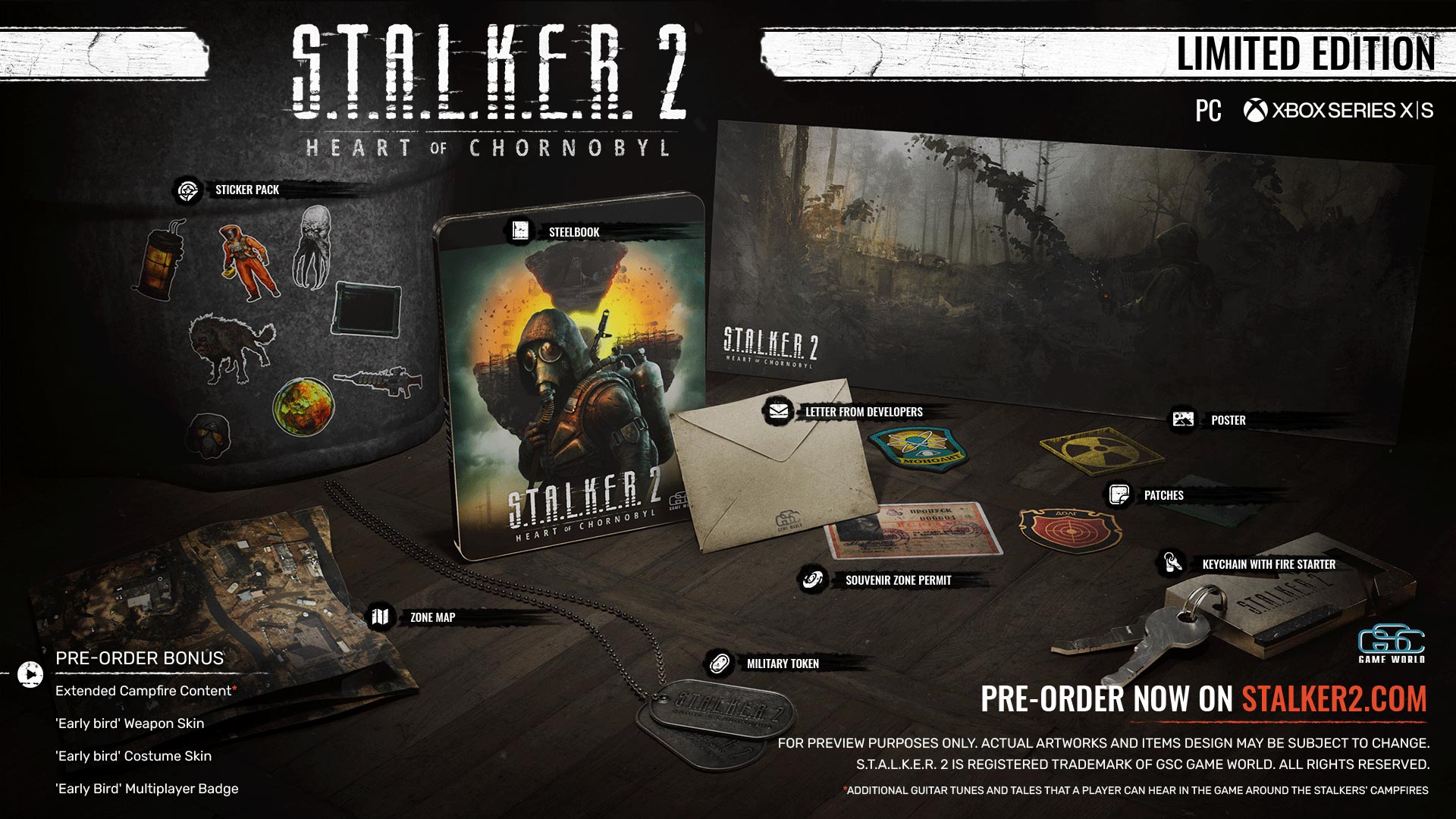 Moving on to the Collector's Edition, purchasers of this version will get all of the above once more, as well as an additional art book and a Stalker figurine.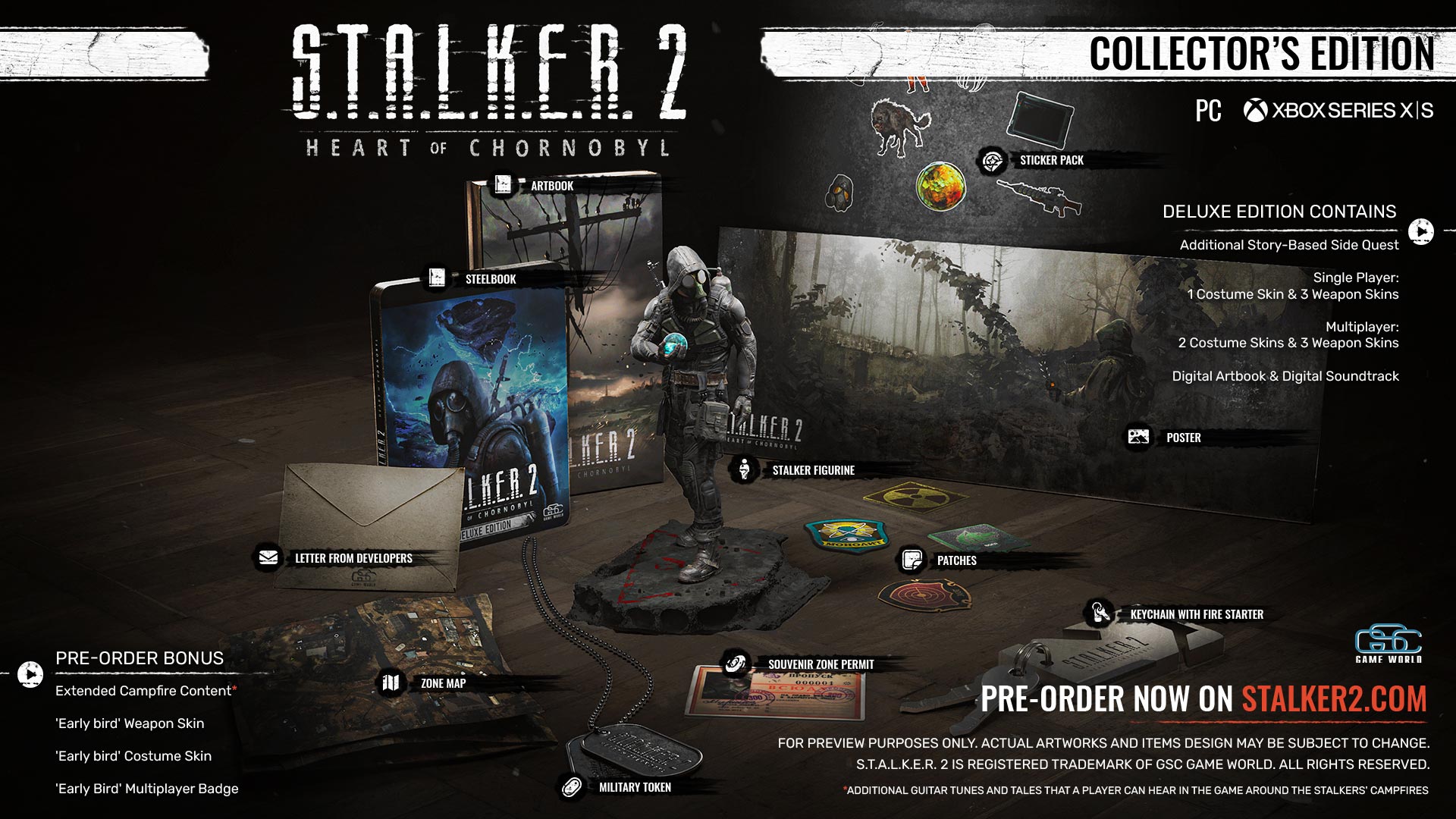 Lastly, we have the game's Ultimate physical edition. In addition to the above, this version of the game will also come with an Artefact container lamp and a Stalker backpack.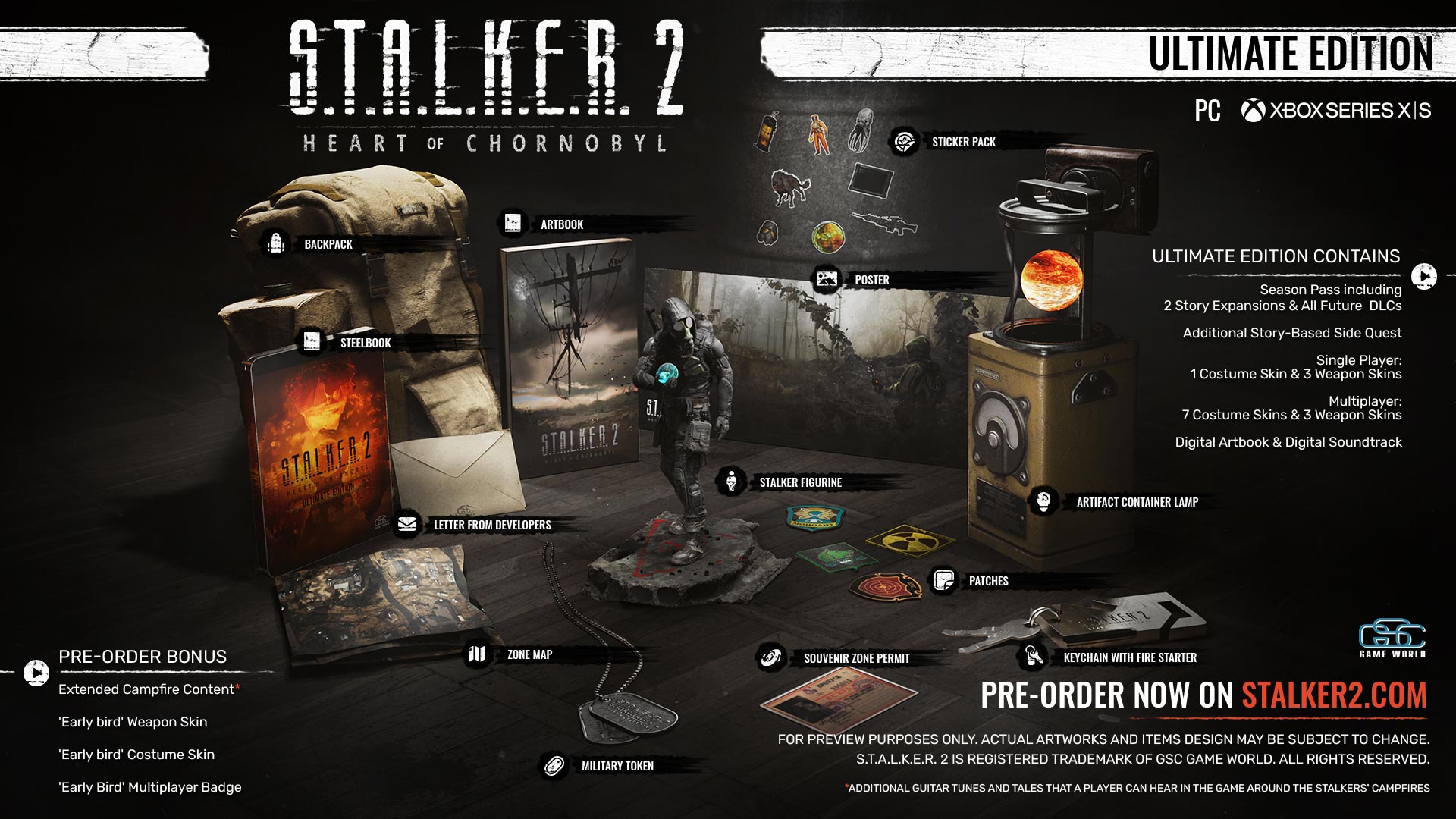 As already mentioned, there is still no specific luanch date for Stalker 2. However, the most recent rumblings suggest it will be sometime during the first six months of this year. When it does arrive, it will be coming to Xbox Series X/S and PC, as well as Game Pass.