Square Enix speaks out on the future of Deus Ex
Still a "very important franchise" for the publisher.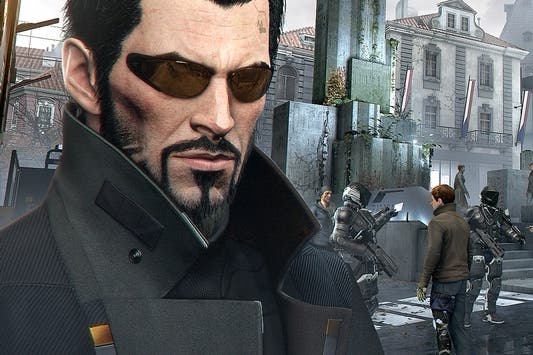 Square Enix CEO Yosuke Matsuda has spoken out on the future of Deus Ex - the first time the company has discussed the status of its long-running sci-fi series since reports emerged more than ten months ago that it had been placed on hiatus.
Back in January, Eurogamer revealed that Square Enix had put Deus Ex on hiatus after the well-regarded Deus Ex: Mankind Divided failed to generate the level of sales needed to grow the series into a mainstream franchise.
Prior to its release, Square had talked bullishly about its plans to create an "ongoing, expanding and connected game world built across a generation of core [Deus Ex] games", including a third, concluding entry for the narrative arc started in 2011's Deus Ex: Human Revolution. This did not come to pass. Following Mankind Divided's underwhelming sales, Square Enix became tight-lipped regarding Deus Ex's future prospects.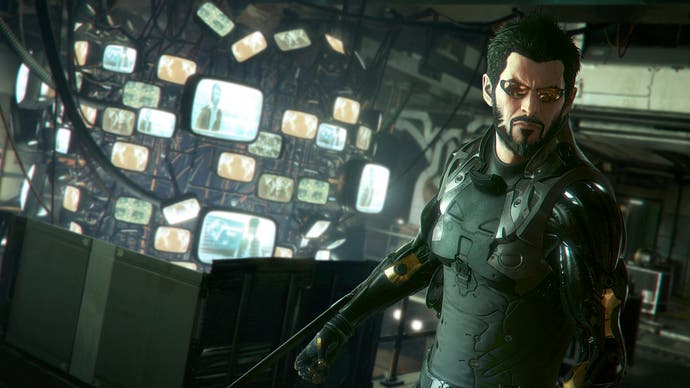 In a new interview with Gamesindustry.biz, however, Yosuke Matsuda has finally addressed Deus Ex's future, stating that it has not been cancelled - which sidesteps Eurogamer's report of a hiatus for the series. "We have never said anything about discontinuing that title but for some reason that's the rumour out on the market", Matsuda claimed.
While Matsuda avoided the term "hiatus", he did confirm that, despite Square's previous grand plans for the series, no Deus Ex game is currently in the works: "What I can say is Eidos Montreal has always developed Deus Ex, and the issue is we do not have limitless resources.
"We have several big titles that we work with and that's partly a factor in what our line-up looks like. Of course, it would be ideal if we could work on all of them all of the time, but [...] some titles have to wait their turn. The reason there isn't a Deus Ex right now is just a product of our development line-up because there are other titles we are working on."
Previous reports have indicated that Eidos Montreal currently has three projects on the go: a new Tomb Raider game, assistive work on Crystal Dynamics' Marvel Avengers game, and a reported second Marvel game - which Eurogamer previously pegged as focusing on Guardians of the Galaxy. All of which are likely to keep the studio's attention well away from Deus Ex over the next couple of years.
Even so, Matsuda said Square Enix still considers Deus Ex to be a "very important franchise" and, as such, the series hasn't been completely forgotten. "We are already internally discussing and exploring what we want do with the next instalment of it," he concluded. Whatever the outcome, it remains safe to assume those discussions won't result in a new Deus Ex title launching any time soon.