Square Enix shows off Shadow of the Tomb Raider's improved climbing techniques
Falling for Lara.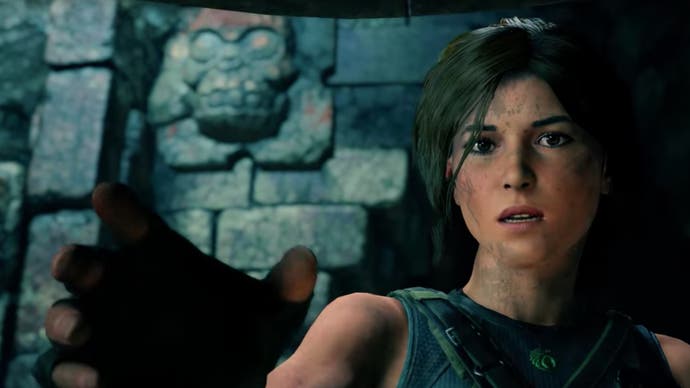 Square Enix has shared a new video of Shadow of the Tomb Raider, this one focussed on the climbing improvements coming to the latest addition in the Tomb Raider series.
Entitled "Treacherous Traversal", the brief 37-second teaser gives an insight into how the team has revised Lara Croft's climbing techniques. Whilst climbing (and plummeting to a painful death, of course) has always been a key facet of Croft's stories, along with her trusty grappling hook and traversal rope, she can also wall-run, switch direction mid-air, and grab onto handy vines, too.
Here, take a peek yourself:
Shadow of the Tomb Raider will released on 14th of September, 2018, on PC, PlayStation 4 and Xbox One. Wes spend 45 minutes with it earlier this year, where he reports it's "no doubt a fitting end to the big reboot project Crystal Dynamics embarked upon in March 2013".
Pre-order the Digital Deluxe, Digital Croft or Croft Edition, and you'll get early access to Shadow of the Tomb Raider, unlocking the game two days before the street date.