Activision lawyers send Spyro fan game cease and desist
Purps.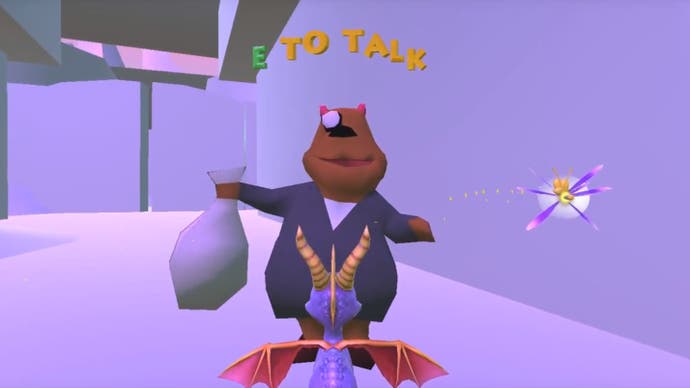 You may recall that last week, Eurogamer reported on a promising and ambitious Spyro fan game called Spyro: Myths Awaken. You may also recall that publishers tend to be pretty protective of their intellectual property, particularly around the release of new titles. So in possibly the most unsurprising news ever, the creator of Spyro: Myths Awaken has been sent a cease and desist letter by Activision, meaning the fan game project will be abandoned.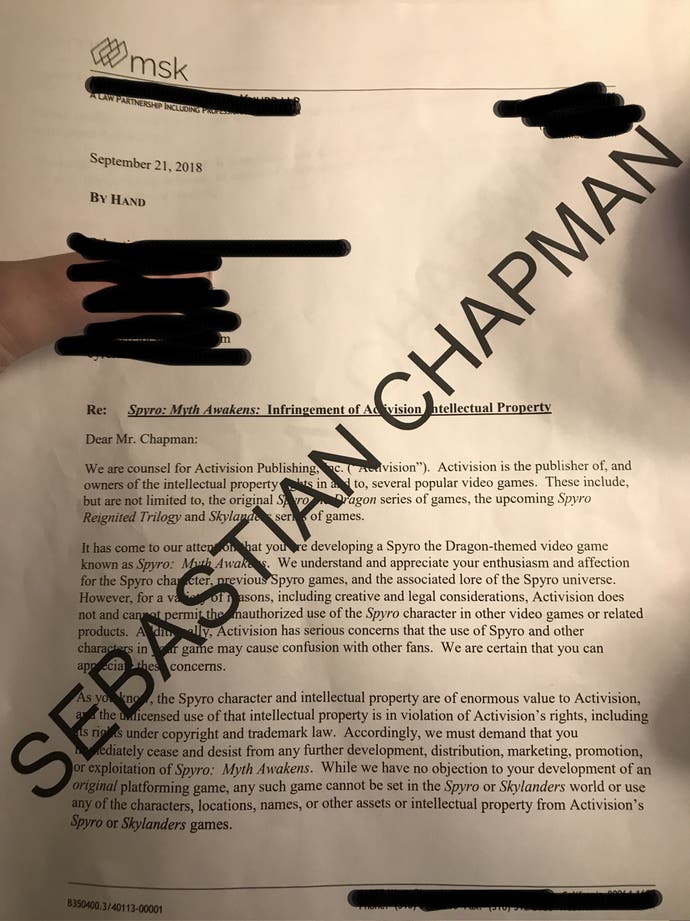 The project, which sought to build a new Spyro game from the ground up, had been in progress for over a year before Activision's lawyers sent the cease and desist. But with Spyro: Reignited Trilogy set to release in November, it seems the publisher is now cracking down on fan games that use its intellectual property.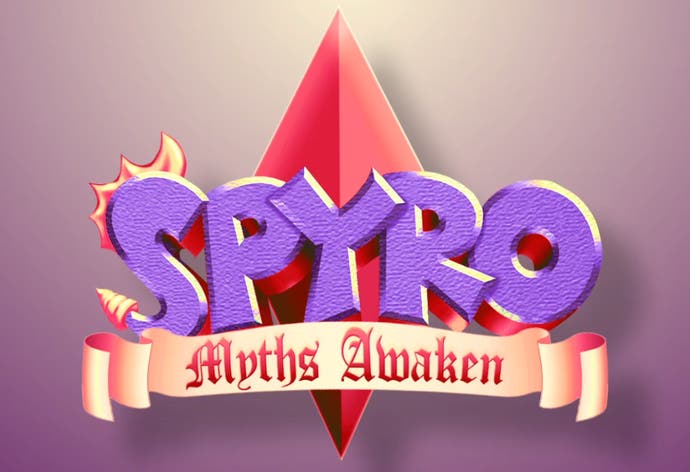 Based on the messages on the Spyro: Myths Awaken Discord group, it looks like the project will be re-worked into a new independent game. Creator Cyreides announced "Spyro: Myths Awaken is dead," but the game "as its own thing, with the story, levels, characters, gameplay" is" very much alive". By removing items and characters that are recognisable from the Spyro series, the project can probably continue as an independent game.
As a side note, it did kind of bug me that Activision's lawyers spelt the fan game's name wrong in the letter. Does that mean the project can continue? We can only dream.