Sony to sell Minecraft: PlayStation 4 Edition on a disc
Still no release date for Vita version, though.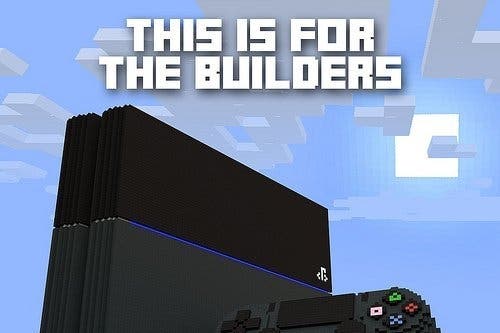 Sony has announced it will sell Minecraft: PlayStation 4 Edition in disc form from 3rd October 2014.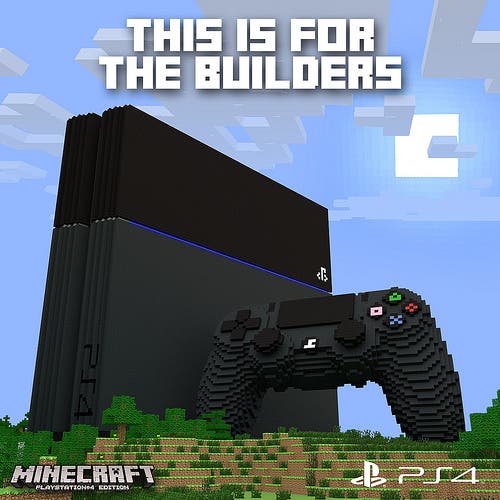 The block building sandbox has been available on PS4 digitally since the beginning of the month. Earlier this week Xbox maker Microsoft announced it had bought Minecraft developer Mojang in a $2.5bn deal - but it pledged to continue to support the franchise on competing platforms such as PlayStation.
The PS4 port is the work of long-standing Minecraft console specialist 4J Studios, and features worlds 36 times bigger than those in the PS3 version. You can import PS3 saves to the PS4 Edition, too.
"Also, to ensure you have the best Minecraft experience possible on the PS4, be on the look out for a day one patch available on 3rd October," Sony Computer Entertainment Europe product manager Kimberley Piper-Bowles warned in a post on the PlayStation Blog.
But what of the PS Vita version, which is still without a release date?
"For those waiting for the PS Vita Edition, we'll have more information on this in a few weeks and will include full details on how the Cross-Buy works between the PS3 and PS Vita Editions," Piper-Bowles said.
We just published a look at the future of Minecraft on PlayStation, now that Microsoft owns the franchise.