Microsoft buys Mojang and Minecraft for $2.5bn
Vows to support iOS, Android and PlayStation versions.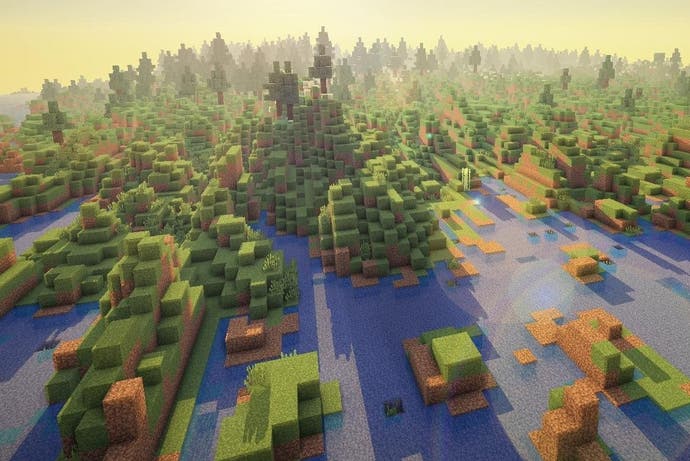 Microsoft has bought Mojang and Minecraft in a deal worth an incredible $2.5bn, it's announced.
Xbox boss Phil Spencer vowed to continue to "make Minecraft available" across non-PC and Xbox platforms, including iOS, Android and PlayStation.
After the sale is complete Minecraft creator Markus "Notch" Persson, as well as his fellow Mojang co-founders, will exit the company.
Current Minecraft lead developer Jens Bergensten has confirmed he remains at Mojang in the role.
I'm still at Mojang, and I'm still the lead developer of Minecraft. Check our blog and @notch's twitter for more info.

— Jens Bergensten (@jeb_) September 15, 2014
Microsoft said its investments in cloud and mobile technologies means Minecraft players would benefit from "richer and faster worlds, more powerful development tools and more opportunities to connect across the Minecraft community".
It expects the acquisition to be break-even during the 2015 fiscal year, which ends 30th June 2015. The deal closes late 2014.
"Gaming is a top activity spanning devices, from PCs and consoles to tablets and mobile, with billions of hours spent each year," said Microsoft CEO Satya Nadella.
"Minecraft is more than a great game franchise - it is an open world platform, driven by a vibrant community we care deeply about, and rich with new opportunities for that community and for Microsoft."
"Our relationship with Mojang began when we initially talked to the team about bringing Minecraft to the console," Phil Spencer said of the Stockholm-based game developer.
"Minecraft quickly became the top online game on Xbox Live, with over two billion hours played on Xbox 360 in the last two years. That working relationship set the ground work for other opportunities. We've long seen the incredible potential of Minecraft.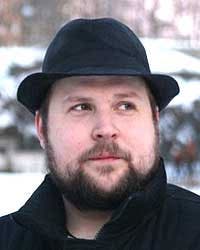 "At Microsoft, we believe in the power of content to unite people. Minecraft adds diversity to our game portfolio and helps us reach new gamers across multiple platforms. Gaming is the top activity across devices and we see great potential to continue to grow the Minecraft community and nurture the franchise.
"That is why we plan to continue to make Minecraft available across platforms - including iOS, Android and PlayStation, in addition to Xbox and PC.
"The Minecraft community is passionate and diverse, ranging across all ages and demographics. We respect the brand and independent spirit that has made Minecraft great, and we'll carry on the tradition of innovation to move the franchise forward.
"Our investments in cloud, Xbox Live and mobile technology will enable players to benefit from richer and faster worlds, more powerful development tools, and more opportunities to connect with the Minecraft community."
Meanwhile, Minecon, the Minecraft convention, will continue next year.
"The Minecraft team's unique vision, creative energy and innovative mindset make them a perfect fit alongside our other global studios," Spencer continued.
"Microsoft Studios includes 343 Industries, Turn 10 Studios, and Lionhead Studios just to name a few. These industry-leading game studios within Microsoft that have had great success with beloved games and massively popular franchises like Halo, Forza, and Fable.
"We're excited to welcome Mojang to the Microsoft family and we are thrilled to support the success and longevity of Minecraft for years to come."
Notch explained his decision to sell up in an impassioned post on his website, saying, "It's not about the money. It's about my sanity."
Mojang's Owen Hill also posted a message explaining the developer's position.
"It was reassuring to see how many of your opinions mirrored those of the Mojangstas when we heard the news," he said. "Change is scary, and this is a big change for all of us. It's going to be good though. Everything is going to be OK.
"Please remember that the future of Minecraft and you - the community - are extremely important to everyone involved. If you take one thing away from this post, let it be that.
"We can only share so much information right now, but we've decided that being as honest as possible is the best approach. We're still working a lot of this stuff out. Mega-deals are serious business."
In a FAQ, Hill attempted to explain the decision to sell up, pointing to Notch's evolving role as boss of Mojang.
"Minecraft has grown from a simple game to a project of monumental significance," he said. "Though we're massively proud of what Minecraft has become, it was never Notch's intention for it to get this big.
"As you might already know, Notch is the creator of Minecraft and the majority shareholder at Mojang. He's decided that he doesn't want the responsibility of owning a company of such global significance.
"Over the past few years he's made attempts to work on smaller projects, but the pressure of owning Minecraft became too much for him to handle. The only option was to sell Mojang. He'll continue to do cool stuff though. Don't worry about that."
Hill added a line about the versions of the game that do not fall under Microsoft's jurisdiction:
"There's no reason for the development, sales, and support of the PC/Mac, Xbox 360, Xbox One, PS3, PS4, Vita, iOS, and Android versions of Minecraft to stop," he said. "Of course, Microsoft can't make decisions for other companies or predict the choices that they might make in the future.
"We're extremely proud of all editions and the awesome things you have achieved through playing together."
Hill confirmed, however, that Mojang founders Notch, Carl Manneh and Jakob Porser are leaving the company. "We don't know what they're planning. It won't be Minecraft-related but it will probably be cool."
And the future is undecided for Mojang's other game, Scrolls.
Analyst Piers Harding-Rolls of IHS Technology said Minecraft was "a perfect fit" for Microsoft's gaming ambitions.
"Microsoft's move to buy Minecraft developer and owner Mojang for $2.5bn may come as a surprise to the game's more fervent fans, but it is rooted in commercial, if not cultural, sense," he said.
"The news robustly dismisses the idea that games are no longer at the core of Microsoft's strategic direction and also underlines the growing importance of independent titles alongside big-budget games.
"Minecraft is arguably the best-positioned independently-owned IP across the games sector today. While it has already generated over 54m games sales and revenues approaching $500m, Minecraft is a franchise built to last, making the likely heavy investment required to secure Mojang significantly less risky than many other recent acquisitions within the games or app sectors.
"It's also clear that Xbox users love Minecraft, having seen the game come to Xbox 360 first out of the consoles in 2012. Across its console iterations, the Xbox 360 version at over 12m has heavily outsold all other versions, underlining that if future iterations or expansions of Minecraft are made exclusive, that the company already has a large legion of fans to work with across its own devices."