Sony says no to PS Vita price cut
Admits it "probably should" have shown Vita games during E3 conference.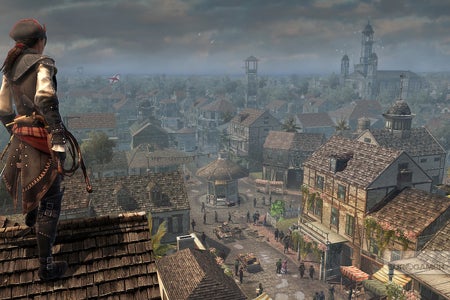 Sony has said no to a PS Vita price cut.
Sony Worldwide Studios chief Shuhei Yoshida told Eurogamer that the Japanese company is happy with Vita's current price - despite it struggling to sell.
"Oh, absolutely." Yoshida replied when we asked him whether it was too soon for a Vita price cut in 2012.
"From the value for money standpoint, we think we have a good price for what the system is. And our priority is to achieve the potential through more games and services.
"Of course people who are looking to buy are also talking about the price of PS Vita, especially when they have to buy a memory card as well. That's something we have to spend time to cost reduce and address in the future. But now, our laser focus is to increase the content and to realise the potential of the system."
Sony's handheld has just passed 100,000 units sold in the UK, according to recent reports. That figure was achieved 10 weeks after going on sale on these shores. It's also less than a third of the sales the PlayStation Portable managed 10 weeks after it went on sale in the UK.
Worldwide PlayStation Vita sales were 1.8 million at the end of March 2012. Sony boss Kaz Hirai described the tally as "a good start". Sony expects there to be 16 million combined PSP and Vita sales this financial year.
In March Hirai reasoned PSP would contribute roughly six million sales towards this. "A game platform, like Vita - the software is the key to success, how good the software is," Hirai said. "We have to reinforce the software area in order to improve the business, that is the basic line."
Thus, Vita owners had hoped to see a raft of new games during Sony's E3 press conference on Tuesday morning. What they got was the announcement of Assassin's Creed 3: Liberation and confirmation of a Vita version of PlayStation All-Stars Battle Royale - not enough to prevent a negative reaction from some owners of the handheld.
Yoshida blamed Vita's sparse showing on Sony's attempt to cut the length of its press conference compared to previous years.
"As far as how our conference went - it went as well as we thought it could," he said. "I'm getting lots of tweets from people saying, 'where are PS Vita games?' That was, in retrospect, our fault - not looking at every angle when we designed the programme for the show. We have 25 new games, Vita titles, playable on the show floor.
"We could have spent more time - probably we should - showing off those games coming out this year.
"That aside, we got a very great response to our new IPs - Beyond by Quantic, and The Last of Us. So I'm very happy."
Last month Sony announced a six week PS Vita price cut for France only. It will offer a rebate of €50 on the PlayStation Vita from 1st June to 15th July.