Assassin's Creed 3 Liberation for PS Vita outed
Has female assassin, set in New Orleans.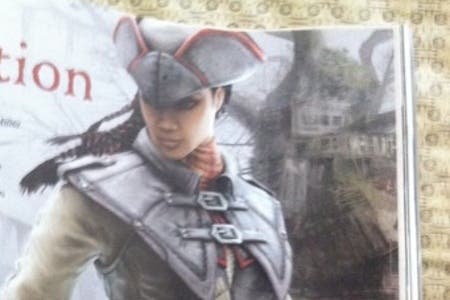 US magazine Game Informer has revealed Assassins' Creed 3 Liberation, a PlayStation Vita exclusive game set to launch alongside Assassin's Creed 3 in October.
A Game Informer reader posted the information contained in the magazine on NeoGAF. Liberation takes place in New Orleans, features a female assassin named Aveline and is set between the end of the French and Indian war (1765-1780).
While the game offers "true Assassin's Creed gameplay", it does not connect to series stalwart Desmond - someone else is using the Animus. It does have multiplayer "specifically tailored to the Vita experience" though. The Vita's front and rear touch controls are used to pick pockets.
Also mentioned: a sugarcane machete, pistols, a musket and grenades; alligators hide in swamps; there's a section in the Gulf of Mexico; and, of course, you can explore the entirety of New Orleans without loading new areas.
Apparently Aveline and AC3 star Connor will meet at some point in the game.
The developer is Ubisoft Sofia, and the game is due out on 30th October - the same day as AC3. Expect an announcement during Ubisoft's E3 press conference this evening.