Would you like co-op in the next Assassin's Creed?
Oh, and what do you think of Uncharted 3, Ubisoft survey asks.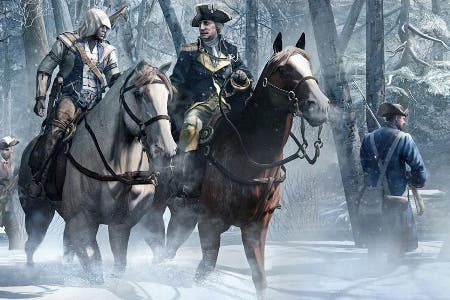 Would you like co-op in the next Assassin's Creed game?
That's one of the questions asked by a Ubisoft survey revealed by The Gaming Liberty.
More specifically, how would you rate your interest in the "possibility for a friend to join the game in order to help me at any time during the solo mode"? Not interested? Nice to have? Or must-have?
Another question: if it was to become available next year, how likely are you to purchase the next Assassin's Creed game?
And here's a curious one: the survey asks you to rate your experience with non-Assassin's Creed 3 games. One of these is Uncharted 3.
This isn't the first time a Ubisoft survey has hinted at potential new features in a potential new Assassin's Creed game.
In November 2011 a survey asked the public for help choosing where the historical series would be set in the next game.
One of the options listed was "the confrontation between British colonists and native Americans during The American Revolution". And, as if by magic, that was the setting chosen for Assassin's Creed 3.