Sony mentions new PlayStation 4 Gran Turismo title
UPDATE: Gran Turismo Sport announced for PlayStation 4.
UPDATE: As expected, Sony has announced a new Gran Turismo title for PlayStation 4. But it's not GT7. It's called Gran Turismo Sport.
Revealed during the Paris Games Week press conference, this title appears to be a GT Prologue type game, reckons Eurogamer's resident gear head Martin Robinson.
"We're seeing Audi's new GT3 R8, the Mazda Vision car, the R18 from a couple of years back," he warbled excitedly.
All of that with the FIA partnership that was announced last year, allowing for officially-sanctioned FIA championships.
In the fan cup there'll be the opportunity to represent your favourite marque.
PlayStation VR compatibility will also be possible.
ORIGINAL STORY: It's no surprise that Sony is developing a Gran Turismo game for PlayStation 4.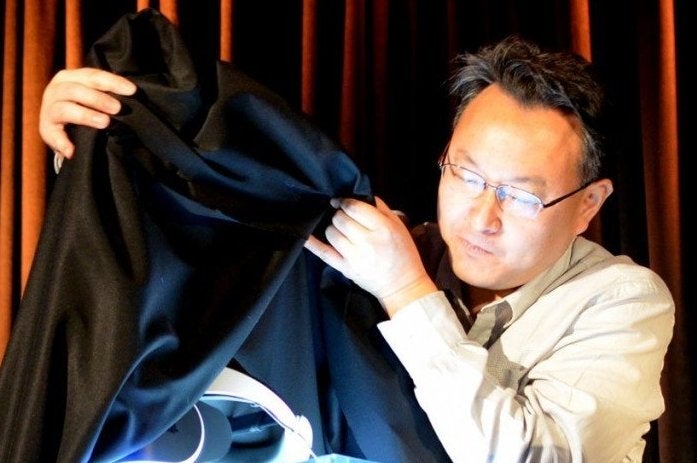 The GT series is Sony's most successful racing franchise and there have been numerous hints at the officially unannounced Gran Turismo 7 being in development.
Now, a set of rules for the Gran Turismo Awards 2015 have stated that winners of this year's car competition will get their vehicles in the upcoming game (thanks, GTPlanet).
"The winner's vehicle will be digitally recreated and will appear in a future release of Gran Turiso for the PlayStation 4 system," Sony has stated.
A winner will be selected from each of the Hot Rod, SUV, European, Domestic, and Asian categories and be announced next week by franchise boss Kazunori Yamauchi.
Rather optimistically, Gran Turismo 7 was first promised for launch back in 2014. Obviously, that did not happen.
Next, in 2014, Yamauchi told Eurogamer that the game was in development but would not make it for release that year.
We'd be astonished if Sony was still planning to launch GT7 this side of Christmas - or indeed, at any point in the next few months after.
However, with Sony's Paris Games Week 2015 press conference just hours away, it seems like we may see our first proper glimpse of the game sooner rather than later.