SOE has been sold off, can now develop multi-platform games
Studio rebranded as Daybreak Game Company.
Sony has sold off Sony Online Entertainment (SOE) to investment management firm Columbus Nova.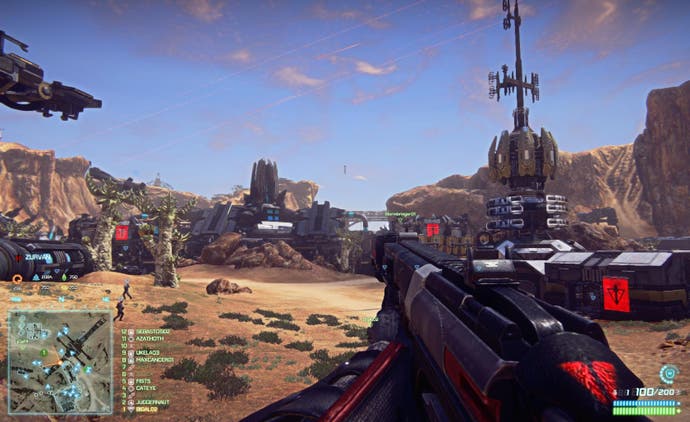 As such, it will now be rebranded Daybreak Game Company LLC. And worry not, for all its current projects will remain in development.
So what does this acquisition mean for the newly dubbed Daybreak? Simple: It can start developing multi-platform titles.
"Effective immediately SOE will operate as an independent game development studio where we will continue to focus on creating exceptional online games for players around the world, and now as a multi-platform gaming company. Yes, that means PlayStation and Xbox, mobile and more!" The studio said on its official forums.
"It will be business as usual and all SOE games will continue on their current path of development and operation," it added. "In fact, we expect to have even more resources available to us as a result of this acquisition. It also means new exciting developments for our existing IP and games as we can now fully embrace the multi-platform world we are living in."
"Our games and players are the heart and soul of our organisation, and we are committed to maintaining our portfolio of online games and pushing the limits of where we can take online gaming together."
Daybreak president John Smedley further clarified on Twitter that "All of our games are still here and will continue to be."
He also exclaimed that he "can't wait to make Xbox One games!"
"We are excited to join Columbus Nova's impressive roster of companies. They have a proven track record in similar and related industries and we are eager to move forward to see how we can push the boundaries of online gaming," said Smedley in the acquisition announcement. "We will continue to focus on delivering exceptional games to players around the world, as well as bringing our portfolio to new platforms, fully embracing the multi-platform world in which we all live."
"Sony Online Entertainment, newly rebranded as Daybreak, is a great addition to our existing portfolio of technology, media and entertainment focused companies," added Columbus Nova senior partner said Jason Epstein. "We see tremendous opportunities for growth with the expansion of the company's game portfolio through multi-platform offerings as well as an exciting portfolio of new quality games coming up, including the recently launched H1Z1 and the highly anticipated EverQuest Next to be released in the near future."
Since it began in 1999, SOE has developed several successful MMOs including EverQuest, PlanetSide 2 and DC Universe Online.
Most recently the company formerly known as SOE released an Early Access build of its zombie apocalypse sandbox H1Z1, which saw something of a troublesome launch when the game included arguably "pay-to-win" micro-transactions in the form of randomised air drops after the developer swore that it wouldn't allow players to purchase such gameplay-altering items.