PlanetSide Arena the "stepping stone" to PlanetSide 3
Daybreak hiring for PlanetSide 2.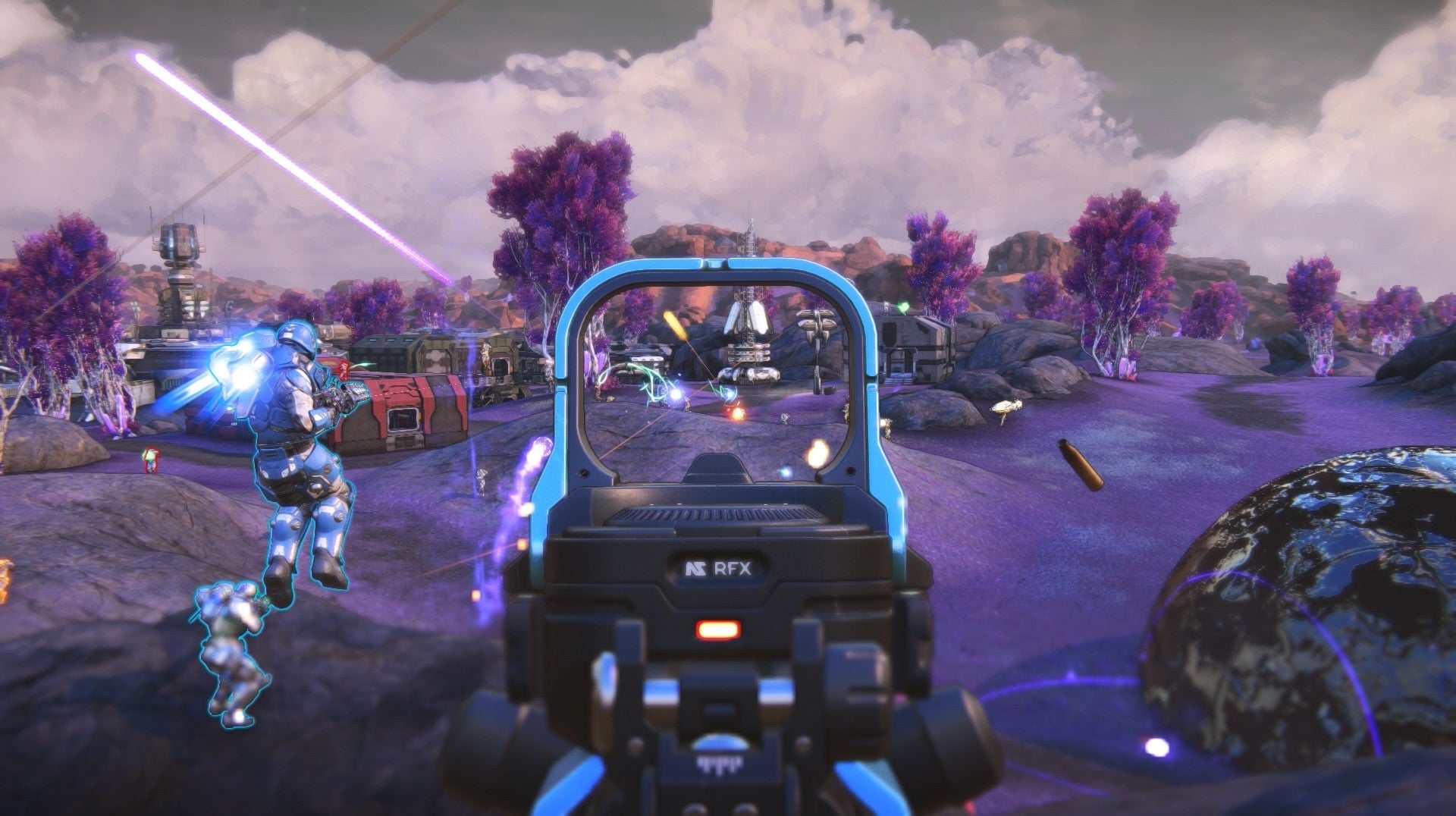 The battle royale-focused sci-fi shooter PlanetSide Arena is intended to be the "stepping stone" to PlanetSide 3, its developers have said.
In a post on the PlanetSide 2 website, executive producer Andy Sites said PlanetSide Arena, which recently released in Early Access form, is designed to link present day PlanetSide 2 and PlanetSide 3 storylines and give the developers a platform to try out new features and styles of play.
While Sites failed to mention a release window for PlanetSide 3, he did say it'll expand from the current battlefields of Auraxis, "to full-fledged galactic war with empires exploring, colonising and conquering one another within an expansive galaxy."
Pre-empting the obvious question of why do what Daybreak is doing with Arena within PlanetSide 2, Sites said: "because PS2 offers a very unique experience that the current, active community enjoys. Trying to incorporate different game systems or styles of play or even trying out new modes would be disruptive - potentially catastrophically. We don't want to upset that balance, as it would be unfair to our current PS2 community."
It's been a rocky time for Daybreak, which has suffered multiple rounds of layoffs in recent years. The San Diego-based maker of the PlanetSide games as well as zombie battle royale game H1Z1, laid off multiple employees as recently as this month. Before then, Daybreak suffered a round of layoffs in December, and, before that, a round of layoffs in April 2019.
The layoffs have led to concern over the future of PlanetSide, but Sites said "we're providing PlanetSide 2 with some key reinforcements, in the form of several additional programmers, designers and artists".
"So as we take our next steps on this journey, I can tell you that the team and I are 100 per cent committed for the long haul as we continue to expand PlanetSide 2, refine PlanetSide Arena, and prepare for the future of the overall PlanetSide franchise."