Skyrim, Guild Wars composer Jeremy Soule accused of rape
As second alleged victim speaks out.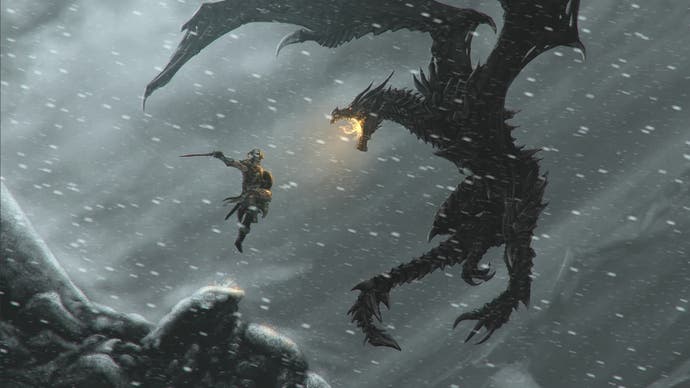 Video game composer Jeremy Soule, who worked on The Elder Scrolls series, Guild Wars 2 and Star Wars: Knights of the Old Republic, has been accused of rape.
Writing in a blog post published this week, indie developer Nathalie Lawhead said Soule raped them around 10 years ago.
At the time, Lawhead said, they were working on an ARG for a video game developer based in Vancouver - a project for which Soule was providing music.
Lawhead describes how the two became friends, and confided in Soule how important their current job was. Soule, they wrote, was "close friends with the CEO".
"I was afraid of losing my job, and he knew how desperate I was because I shared with him that I didn't know what I would do if this didn't work out. I didn't want to jeopardise this job so I was afraid of rejecting him and tried to keep the friendship.
"As things went on, he started to become more misogynistic and sexist."
Soule, Lawhead said, went on to tell them his work composing music required "women to inspire him".
"He made advances on me and I explained that I didn't want this and wanted a friendship. He was very threatening, and didn't listen. He made it clear that it's 'him or bust'. He raped me."
Soule has not yet commented on the allegation.
Neither Lawhead or Soule have returned Eurogamer requests for comment.
In the hours after Lawhead's post went live, video game vocalist Aeralie Brighton - the voice of Sein in Ori and the Blind Forest - said she had "fallen prey" to Soule as well.
"I wish I could say I was joking, but I have personally fallen prey to Jeremy Soule as well back in 2014," Brighton wrote on her public Facebook page, sharing Lawhead's post.
"I'm grateful he didn't go THIS far with me, but it needs to be public so others can be made aware too. Thank you for your courage Nathalie."
This week, Night in the Woods developer Alec Holowka was also accused of sexual assault. Games designer and comic book writer Zoe Quinn came forward with the allegation after seeing Lawhead's post. Our full story can be found here.
---
If you think you've been affected by rape or sexual abuse, information and support are available. Survivors Trust provides support and signposting for survivors of rape, sexual violence or childhood sexual abuse. Victim Support provides emotional and practical help to victims or witnesses of any crime.