The best Sky Broadband deals in June 2022
Find Sky's cheapest and best full fibre (FTTP) broadband options.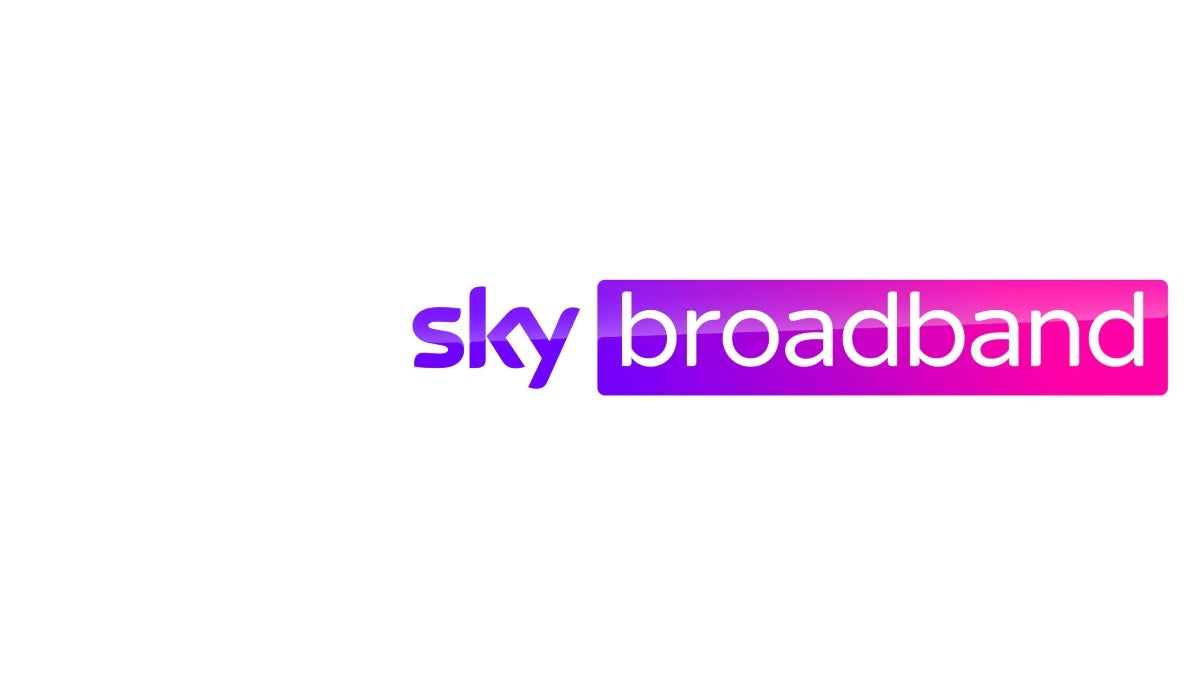 Sky Broadband deals including its full fibre (FTTP) Superfast, Ultrafast, Ultrafast Plus and Gigafast services are some of the most popular and well-trusted internet options in the UK right now - and there's plenty of good reasons why.
While it might not be the cheapest, Sky is still pretty reasonably priced for a premium tier broadband provider, and has a solid reputation for delivering fast, reliable internet speeds and strong WiFi connections. Not only does Sky Broadband offer a wide range of internet products, subscriptions can be easily tailored to fit your needs. This includes Sky's broadband add-ons such as WiFi Boost and WiFi Guarantee, as well as customisable options to include Sky TV.
Ahead, you can find the best and cheapest broadband deals from Sky, plus you can see how much Sky Ultrafast costs and learn more about the broadband provider's full fibre services.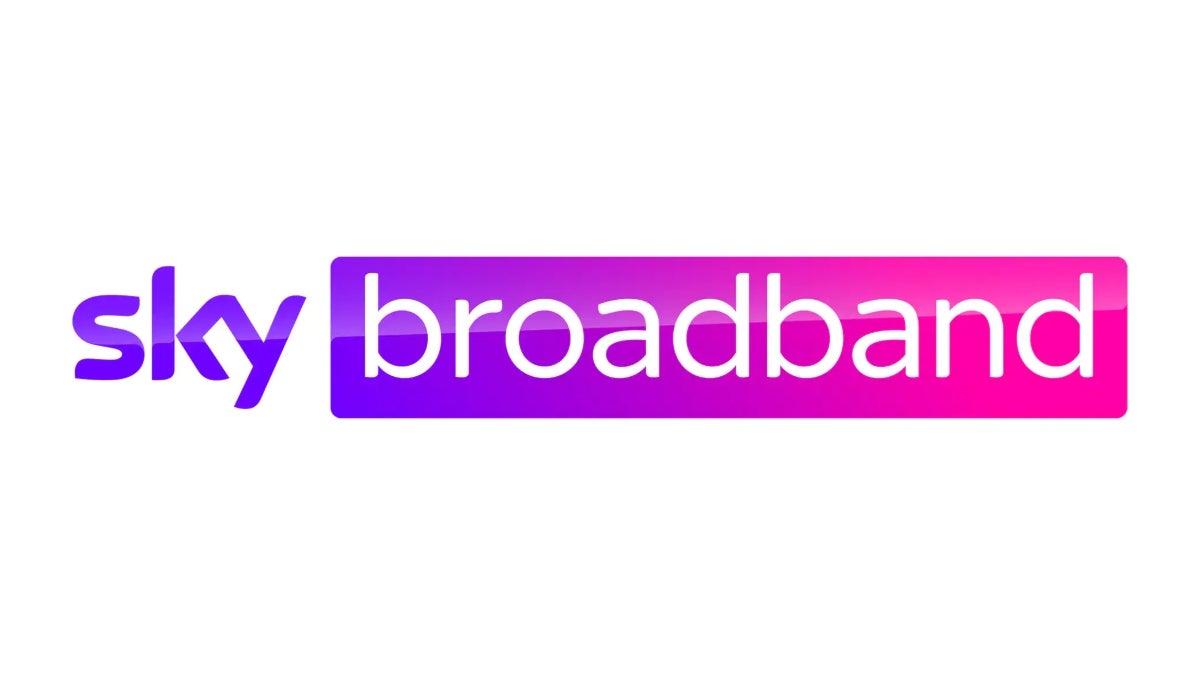 Best Sky Broadband deals in June 2022
Sky is reasonably competitive with other full fibre broadband deals, and its new top-end choice, Gigafast, costs £55 per month on an 18-month contract. This product promises an average download speed of 600Mbs - a pretty significant boost over its cheaper offerings. Sky Ultrafast is its mid-priced option and is currently available for £32 per month on an 18-month contract, with an average download speed of 145Mbps. Superfast is Sky's cheaper broadband option and costs just £28 per month on an 18-month contract, with an average download speed of 59Mbps.
Superfast, Ultrafast, Ultrafast Plus and Gigafast prices
When switching to Sky Broadband's Superfast, Ultrafast and Ultrafast Plus services, you'll also be sent a newer, updated router called the Sky Broadband Hub. And as part of a special offer, all of the above speeds include zero set up fees.
If you'd like to compare Sky's full fibre broadband deals to other providers, our best full fibre (FTTP) broadband deals guide can help you weigh up your options.
What is Sky Ultrafast?
Sky began rolling out its Ultrafast FTTP broadband service towards the end of 2020, promising average download speeds of up to 145Mbps (up to 10x faster than standard (DSL) broadband). Sky later launched its Sky Ultrafast Plus service in mid-2021, offering even faster internet speeds of up to a mega 500Mbps.
Sky Broadband's FTTP service is available with Sky Superfast, Sky Ultrafast, and Sky Ultrafast Plus. Each service uses Sky's latest fibre optic technology and promises to deliver its fastest and most reliable broadband service to date. This means customers can game to their heart's content with completely unlimited broadband. It also means you can stream your favourite movies and shows with no buffering.
Is it worth getting Sky Ultrafast or Sky Ultrafast Plus?
If you want to say goodbye to buffering and stream Netflix, Disney+ or Twitch seamlessly, then Sky Ultrafast and Ultrafast Plus is a no brainer. With Sky Ultrafast, you can get an average download speed of 145Mbps, with no usage caps. It means you can stream, game and multi-task on multiple devices, without worrying about your connection slowing down. Ultrafast Plus is more than an extra boost to all of the above and gives peace of mind about internet speeds when playing games online - especially if you have more than one gamer in your home. With Sky's reliability and great customer service in mind, this makes them a solid choice when it comes to picking a broadband provider.
Is Sky Broadband better than its competitors? This is a harder question to answer as it could depend on your location, your needs and your set up. Note that Sky Ultrafast Plus is the only service comparable to the mid-range speeds that Virgin Media offers and probably provides more than enough bandwidth for houses with heavy internet usage.
Is Sky Ultrafast Broadband good for streaming and gaming?
Over the many years of online gaming, we've all no-doubt experienced the pain of the internet cutting out at crucial moments. Whether you're a console, PC or mobile gamer, you'll want to make sure you can play online games seamlessly at any time of day, so that you can snipe that perfectly lined up shot, or reap your rewards after lengthy epic boss fights without interference. As gamers, we understand the importance of a strong WiFi connection and fast internet speeds.
Sky Ultrafast promises an incredible average upload speed of 27Mbps, meaning you can enjoy a seamless gaming experience. Plus, if you need to quickly download a game so you can play it at launch, download speeds of 59Mbps can let you prepare for your gaming sessions with no hassle.
Sky Ultrafast Plus more than doubles those speeds, with an average upload speed of 60Mbps, meaning you can enjoy all-night gaming sessions without interruptions, regardless of other usage throughout your home. Plus, with download speeds of 145Mbps, you can pretty much update your games with new patches and DLC in the blink of an eye.
Can I get Sky Ultrafast Broadband?
Speeds of up to 145Mb/s are now available at 7.3 million households through Sky's Ultrafast Broadband option. Sky is still rolling out its Ultrafast Plus service and making it accessible to more and more homes each month.
If you're not yet lucky enough to live in an area that supports Sky's speedy Ultrafast or Ultrafast Plus option, you might be able to get Sky Broadband Superfast. This also uses the new FTTP technology for a quicker and more reliable full fibre connection but average speeds will drop to 59Mb/s. That'll set you back £28 per month. You can also choose to add a WiFi Guarantee for an extra £2.50 per month. If you don't have access to these services right now, it's worth watching this space as you may be able to get it in time.
To find out whether you're lucky enough to take advantage of these excellent Sky Broadband options, you can use their postcode checker.
What is Sky Broadband Gigafast?
Gigafast is Sky Broaband's newest and fastest full fibre package. It offers incredible speeds of 900 Mb/s and a speed guarantee of 600 Mb/s. If you're in an eligible area for Gigafast, you can get it for £55 a month
What is Wi-Fi Guarantee?
Sky Broadband's "Wi-Fi Guarantee" guarantees WiFi in every room of the house or you'll get money back, plus a few other perks. It basically means that if your speed falls below your minimum guaranteed speed, you can claim a month's subscription fee back. You can add it to your subscription for as little as £2.50 per month (normally £5).
---
If you'd like to know more about Sky Broadband Ultrafast and their other FTTP services, you can find out more here. Also if you'd like to compare Sky Broadband's FTTP services to other providers, you can check out our dedicated page detailing the best full fibre (FTTP) broadband deals. You can also follow our Jelly Deals Twitter page to find more broadband, gaming and other great deals.