Single-player smashes into Frozen Cortex
Rogue-like permadeath mode! League Mode! Random League Mode!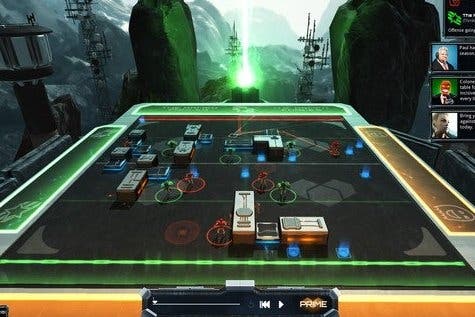 Frozen Cortex, Mode 7's simultaneous-turn-based cyber Blood Bowl / Speedball tactical game, now has single-player.
An update is available for all Frozen Cortex key holders.
Single-player modes include Knockout, a rogue-like permadeath mode, Global Cortex League Mode, and the Random League mode. There's plenty more in the video, below.
There's also a story of sorts. Here's the set-up, as explained by Mode 7:
"A scandal in the Global Cortex League threatens to undermine the entire game and might just be connected to the fate of the entire country.
"The narrative develops as the player plays their matches, persisting between playthroughs and between Knockout and Global Cortex League mode. We've tried to tell an involving story while still allowing the player to dip in and out of whichever mode they wish."
Mode 7 plans for Frozen Cortex to leave Steam Early Access and launch proper at some point in February.
Frozen Cortex was once called Frozen Endzone, the follow-up to Mode 7's well-received Frozen Synapse. Rick Lane reviewed the beta for Eurogamer back in March 2014, but it's worth noting the game has come on since then.