Shopkeeper action-RPG Moonlighter's first paid DLC, Between Dimensions, out now on PC
Adds Interdimensional Dungeon, enemies, more.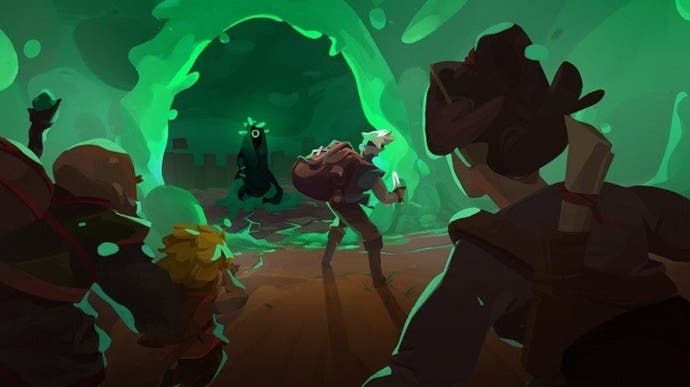 Developer Digital Sun's charming shop management action-RPG Moonlighter has had a bit of a busy year, proving popular enough - the game recently surpassed half a million sales - to spawn a wealth of free content updates. And it's now received its very first paid DLC on PC, in the form of the sizeable Between Dimensions expansion.
Moonlighter casts players as Will - attentive shopkeeper by day, daring explorer by night - then sets them forth on an adventure that deftly mixes Zelda-esque dungeon-crawling with marginally less perilous shop management. Eurogamer liked it a lot, if you were wondering, awarding the game a shiny Recommended badge when it released on PC last May.
Digital Sun's Between Dimensions DLC, which technically unfolds after the events of the base game, leaves Moonlighter's foundation unchanged. It does, however, significantly expand that core, introducing a new Interdimensional Dungeon, with its own mini-bosses, and adding new creatures to existing dungeons in order to freshen up the place.
In total, Between Dimensions adds 10 original enemies and five mini-bosses, a full new set of weapons and armour - plus ten unique Trick Weapons - alongside new rings, new customers, a new shop upgrade, and a new NPC known as The Trader.
Moonlighter's Between Dimensions DLC is available now on PC via Steam, GOG and the Humble Store, and costs £5.49/$6.99 USD. There's also 50% off the base game through the very same stores, so you can currently pick it up for around £7.49 if you're so inclined.
There's no word on when Between Dimensions will head to other platforms (although it is on the way), but hopefully Digital Sun will shed more light soon.