Shadowrun Online Kickstarter adds Guild Wars-style pay model
First prototype gameplay footage released.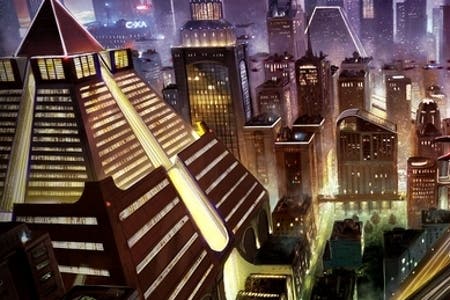 Kickstarter project Shadowrun Online has announced a second potential business model, supplementing its initial free-to-play offering.
A new "Guild Wars-style" revenue model will allow players to pledge $25 (about £16) to buy a copy of the game outright, which will then be playable "forever and ever and ever".
This charge would increase to $39.99 (about £25) after the project is funded, should it be successful.
Servers will be split between players signed up to the original free-to-play model and those who have paid upfront.
Players who pay outright will only use in-game cash for items. Major add-on packs and updates will then be sold separately, roughly every three or four months.
Shadowrun Online is the second Kickstarter project from Shadowrun creator Jordan Weisman. A campaign to fund single-player venture Shadowrun Returns previously raised $1.89 million, more than quadruple its $400,000 goal.
The budget for Shadowrun Online's Kickstarter is higher - $500,000. More than $120,000 has been pledged at the time of writing, with 20 days left to go.
"We have invested a considerable amount of our own, and our friends' and relatives' money, into laying the groundwork for the game and technology," a statement on the Kickstarter page reads. "But the bulk of the project and most of the content requires your pledges. We hope there is enough Shadowrun love out there, to make this game become a reality, and humbly thank you for your support. Let's shape the future of Shadowrun together!"
The first prototype gameplay footage awaits below, along with a video-based project update from executive producer Jan Wagner.