Sergio Agüero is an unlikely FIFA 20 streamer hero during the lockdown
City-wide.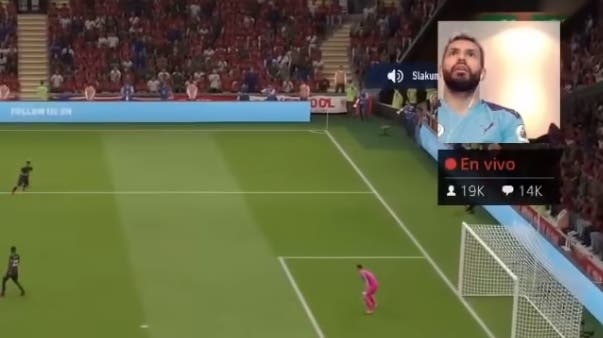 With real-world sport on hold and the lockdown keeping people indoors, footballers have more time for non-football things. For Sergio Agüero, that means streaming FIFA 20 - and fans of the game are loving it.
The Manchester City goal machine is playing a fair amount of FIFA Ultimate Team live on Twitch, and he's quickly built up a sizeable audience - Aguero's SLAKUN10 Twitch channel only began life in mid-April and he already has over half a million followers.
So, why are people tuning into Agüero on Twitch? Well, he seems up for a laugh (Agüero streams in Spanish but you get the gist), and he's had his fair share of cute viral clips. We've already reported on the wonderful moment he reacted to missing a sitter with in-game Agüero exactly as his in-game Agüero did.
Here's Agüero having a paddy playing FUT online. We've all been there mate.
Agüero's FIFA 20 antics have caught the attention of the mainstream media in Argentina. Here's a cute clip where he explains to Argentine sports channel TyC Sports how he uses his Player of the Month awards to hold up his PS4 camera.
Apparently Agüero had a bit of a moan at EA Sports because he didn't have a special version of his in-game card with super stats. (EA has traditionally given famous footballers a special 99-rated "Pro Player" version of themselves for use in Ultimate Team.) Well, this week, he finally got it.
And here's Agüero's astonishingly good FUT team.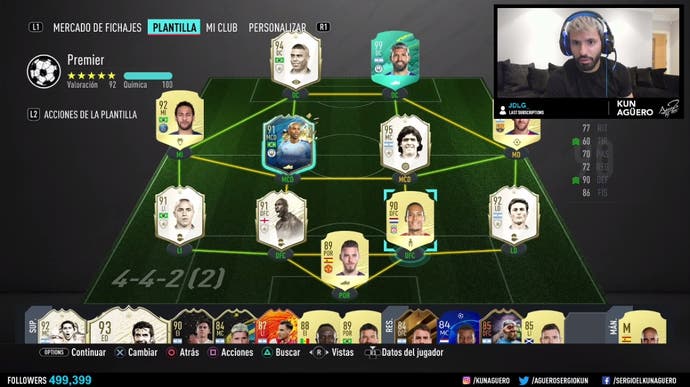 FIFA fans are currently bigging Agüero up, saying they prefer watching him play the game compared to some of FIFA's established YouTubers and streamers. "Agüero is hands down the best streamer rn," wrote redditor jrodr20 on the FIFA subreddit. "HE IS ONE OF US :)" shouted djkamayo. "Aguero is for the people!" said ColKaizer.
Sergio Agüero, then - the streamer FIFA fans didn't know they needed in these troubling times.