Sea of Thieves enters the trap-laden Heart of Fire in next week's big update
New Tall Tale! Throwable Blunderbomb! More!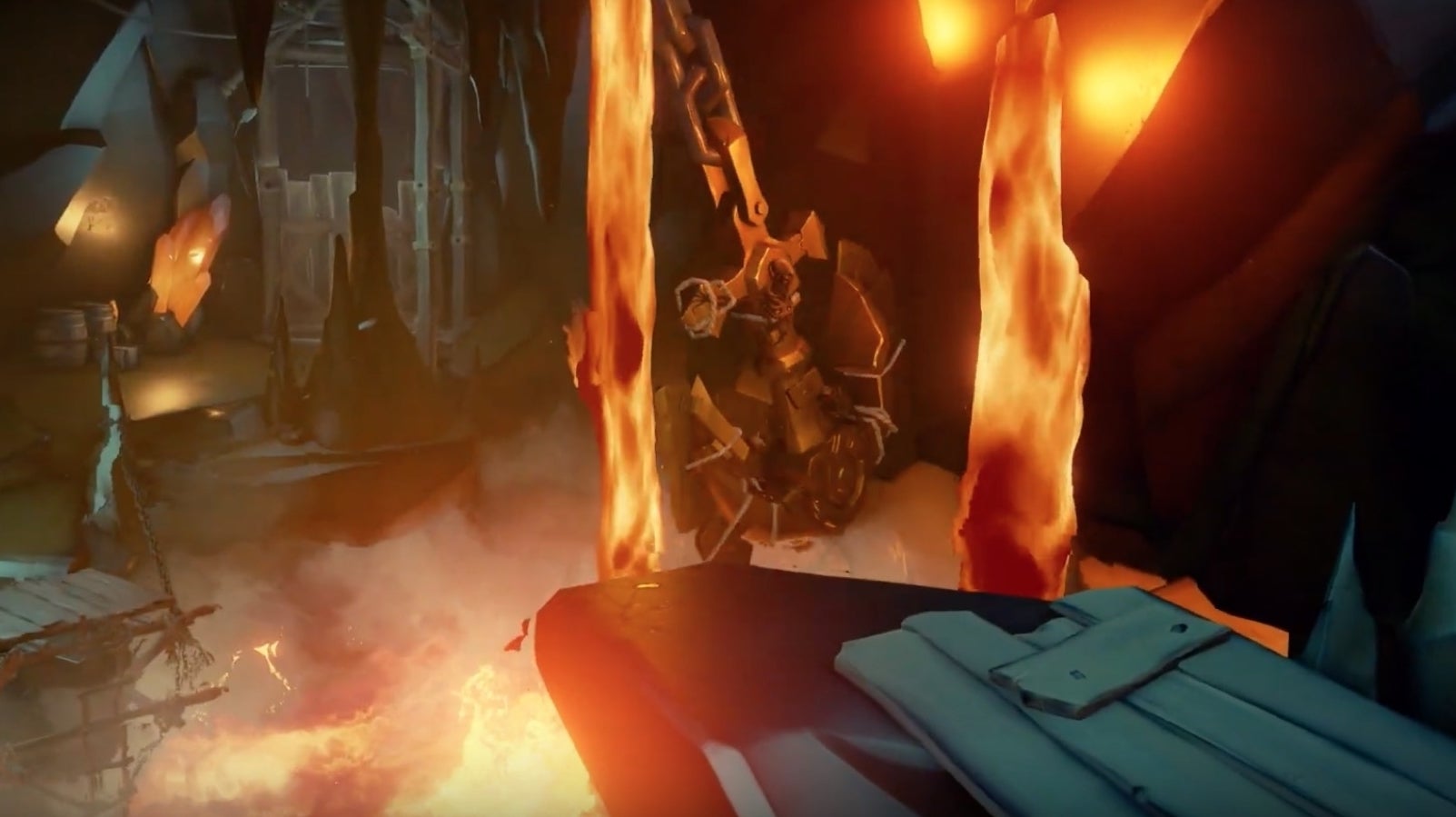 In just a couple of weeks, Sea of Thieves will have reached the grand old age of two; so it seems appropriate that Rare's multiplayer pirate adventure will be celebrating in style, with the arrival of its feature-packed new Heart of Fire update next Wednesday, 11th March.
We already had a tiny taste of things to come in Sea of Thieves' imminent Heart of Fire update when Rare introduced the world to the new ship-smashing Chain Shot. It turns out that's not the only PvP-focussed item on the way, however, and next week will also drop the powerful Blunderbomb into players' eager, outstretched palms.
This throwable explosive is primarily designed to cause knock-back, meaning it's especially useful in foiling the opposition's plans. Attacking players can, for instance, sneakily peer up a ship's boarding ladder and toss the item to push back anyone guarding the top. Conversely, it can be used to knock boarding players off ladders or clean over the side of a boat, and it looks like they can be used to detach players from the likes of the capstan, wheel, and rigging too.
Outside of close-quarters combat, the Blunderbomb can be loaded into a cannon and used to nudge an enemy vessel backward. It won't cause damage on impact but will spin the ship around, making it a handy way to momentarily throw enemy cannon fire off target. As for PvE, Rare notes the BlunderBomb can also be used to one-shot enemy skeletons. Ships will spawn with two Blunderbombs, two Fire Bombs, and two Chain Shots starting in next week's update.
Perhaps the bigger new addition next week, however, is brand-new story mission Heart of Fire. This particular adventure continues the narrative set in motion during November's wonderful Seabound Soul Tall Tale, and sees the return of daring swashbuckler Sir Arthur Pendragon.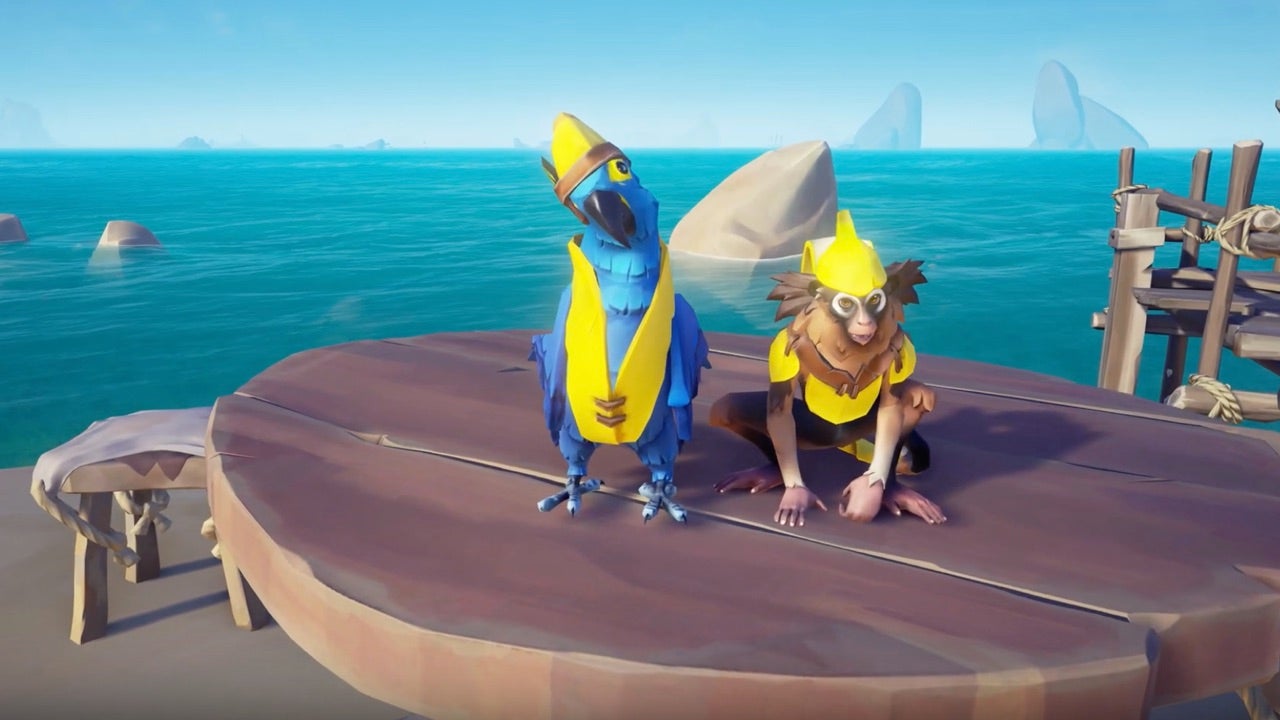 According to Rare, the goal of Heart of Fire is to deliver a similarly cinematic experience to the Seabound Soul, but offer up a meatier wedge of gameplay to accompany the narrative. To that end, there's a heavy focus on traps (fire ones to match Captain Flameheart's Ashen theme, of course), alongside mysterious new mechanisms.
Niftily, Heart of Fire is designed to be subtly different with each play-through in order to keep things interesting for Commendation chasers, and multiple routes are teased in Rare's latest developer video above, taking the form of three different doorways to adventure.
Rounding out next week's update (as revealed so far, at least) are the usual bug fixes and quality of life improvements. Ammo crates are now accepted by the Merchant Alliance, for instance, while Chests of Rage will now spawn emergently in the world. Banana lovers will also be able to purchase premium banana-themed weapons and pet outfits in the Pirate Emporium.
Sea of Thieves' Heart of Fire update comes to Xbox One and PC next Wednesday, 11th March, and, as a reminder, the Hunter's Haul fishing challenge has now entered its second week. Players have until Sunday to reel in as many Trophy Fish and Ruby Splashtails as possible in a bid to secure a sizeable stash of doubloons and a new figurehead.