Sea of Thieves' November update adds new Tall Tales and fearsome fiery destruction
Firebombs and more story missions due next week.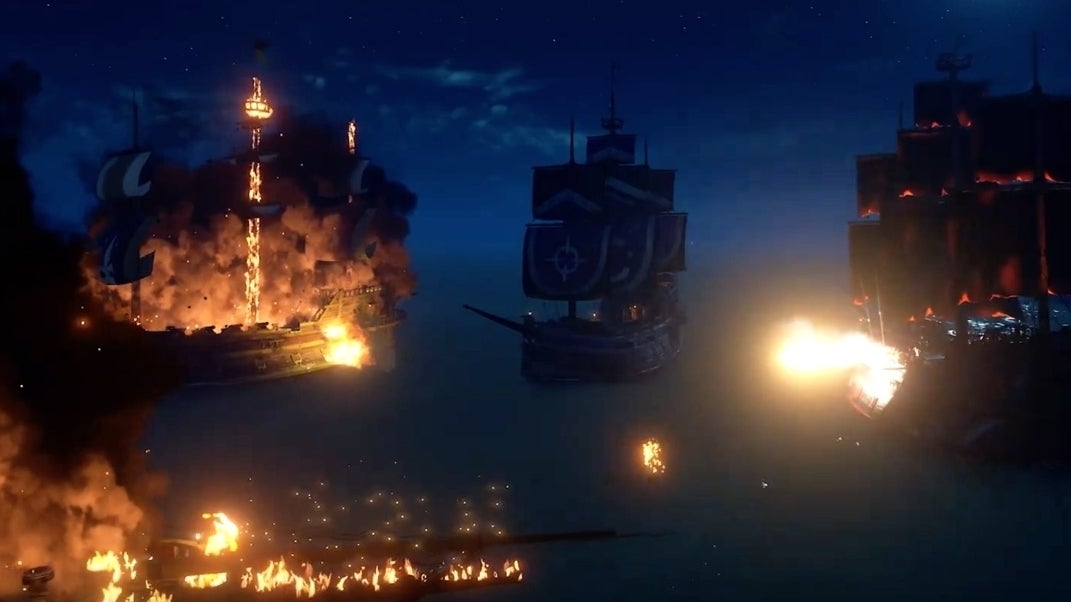 Sea of Thieves will be embarking on a brand-new Tall Tales adventure next Wednesday, 20th November, when The Seabound Soul - as the multiplayer pirate game's latest free update is known - arrives on PC and Xbox One in a GREAT BIG BALL OF FIRE.
The Seabound Soul looks to be a pretty major offering - an extremely welcome turn given the relative lack of significant additions over the last few months - and will herald Sea of Thieves' first new lore-focussed Tall Tales mission since the story campaign was introduced in April's mammoth Anniversary update.
"Join Captain Pendragon to uncover the mystery of the feared ship, the Ashen Dragon," teases Rare, "and reveal the secrets of a sinister new threat." There's a hint of the adventures to come in the announcement trailer below.
The other big gameplay addition arriving as part of November's update is fire - a feature we already sort of knew about thanks to a spot of accidental indiscretion during a Sea of Thieves developer livestream a few months back.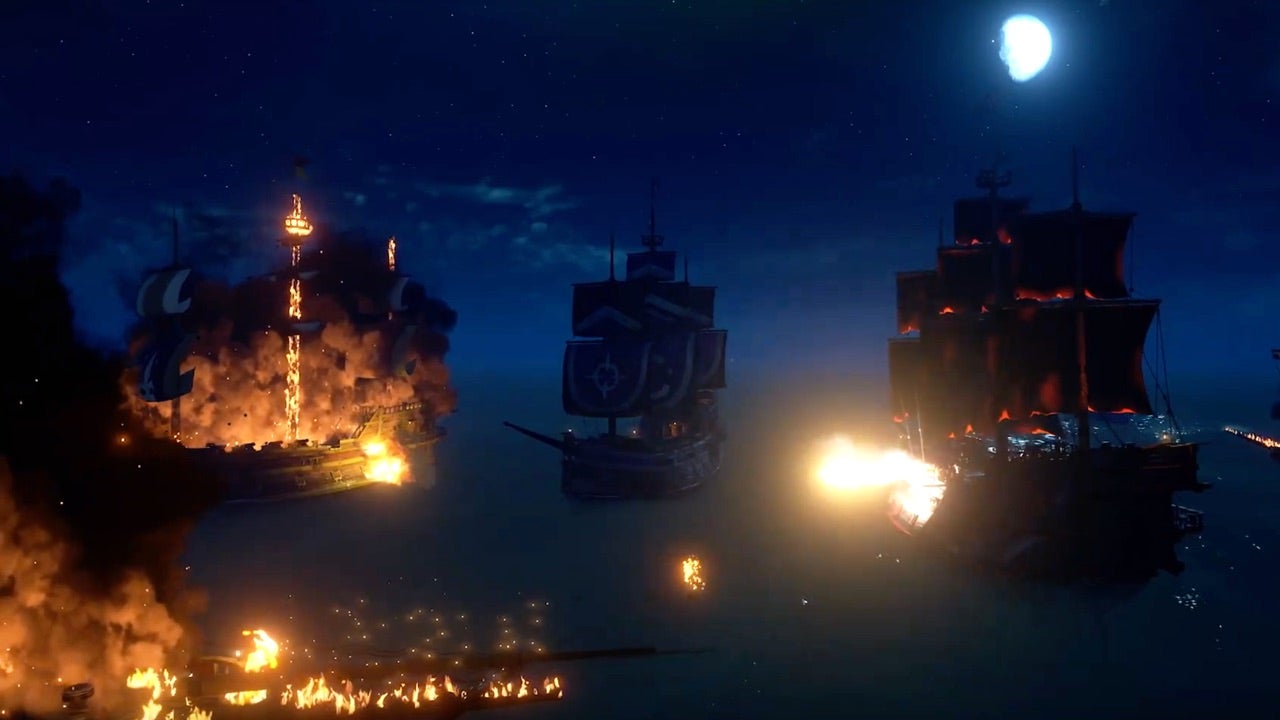 Now though, it's all official, and players will soon get their hands on firebombs, a new type of explosive ammo that can either be tossed or loaded into cannons in order to engulf enemy ships - or, indeed, just enemies - in a deadly inferno. Firebombs, notes Rare, will be available to pyromaniacal pirates in both Adventure and the PvP-focussed Arena mode.
Rounding off Sea of Thieves' November update are the usual array of Commendations and cosmetics, including a new batch of bits and bobs in the Pirate Emporium paid store.