Screenshots of next-gen RPG The Witcher 3
Update: It won't be the final Witcher game.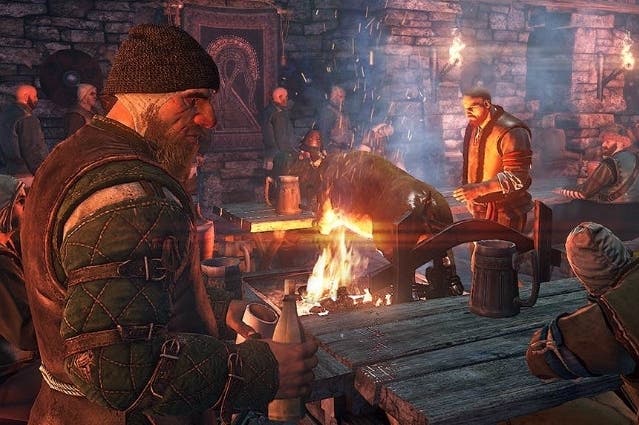 Update: This is a bit more believable. Turns out that when CDPR studio head Adam Badowski said The Witcher 3 would be the last Witcher game, what he really meant was it would be the last game of this trilogy.
"This is the last part of the trilogy, in which there will be a great finale of the story. However, this doesn't mean the end of franchise," CDPR CEO Adam Kicinski told Polish Press Agency (translated by Eurogamer Poland.
"Franchise will be continued."
Cd Projekt also announced that The Witcher series as a whole had passed the 5 million sales mark.
Screenshots from GameInformer's Witcher 3 reveal have spilled, via All Games Beta, like entrails onto the internet.
CD Projekt Red also put out the official Witcher 3 announcement, which revealed this to be "the final Witcher game from the studio".
"People may ask if this is really going to be the last Witcher game," commented studio head Adam Badowski. "Yes, it is. Why? Because we believe that we should end the series on a high note."
Hero Geralt's story will, therefore, come to a conclusion.
The press release also declared that The Witcher 3 will have "a living open world larger than any other in modern RPG history". You'll need to sail to some locations, and riding a horse sounds like it will be a crucial travel mechanic.
There will be no quick-time events in The Witcher 3.
This is a next-gen project but don't expect visual miracles - at least not yet. The images you see are current in-game assets running on internal PC development hardware, apparently. The part of the engine that translates all that into what you see on screen will boast "significant improvements" by the time the game ships in 2014, noted GameInformer (reported on NeoGAF).
Do also bear in mind that The Witcher 2 only came out a couple of years ago on PC and pushed that hardware to get stunning results. The Xbox 360 version had to make significant compromises, although CD Projekt Red handled the conversion superbly.
Point is, The Witcher 2 on PC wasn't far off the sort of visual standard we can expect from an early next-gen console game. I'd be happy with the console version(s) of the Witcher 3 simply achieving parity with the PC version.
To coincide with the announcement CD Projekt has slashed the price of The Witcher 2 and The Witcher on GOG.com. You can buy both together for $14.99.