Save 56% on this Razer Kiyo streaming camera in the Amazon Spring Sale
The Kiyo is now just £44, cheaper than Razer's most budget streaming cam.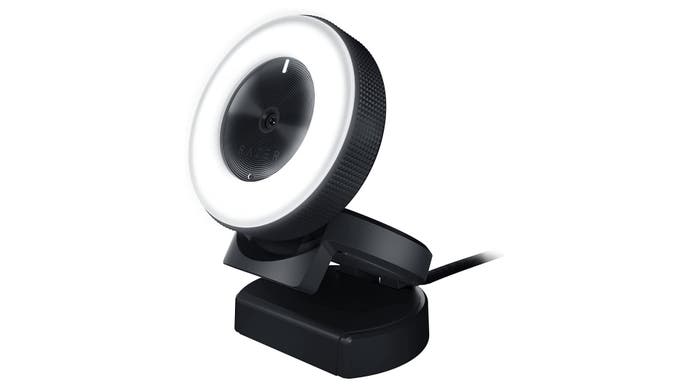 The Amazon Spring Sale might be ending at midnight tonight, but there are still plenty of deals worth checking out, including this great offer on the Razer Kiyo streaming cam, which is now down to a super affordable £44.
Amazon was selling it for around £66 before the sale, which means you're saving a decent £22. It's now even cheaper than Razer's most budget option: the Razer Kiyo X
.
The Razer Kiyo is a great entry-level webcam if you're looking to start streaming on Twitch or YouTube. It's also compatible with both Open Broadcaster Software and Xsplit. This streaming cam from Razer is also ideal if you need a cam for team meetings at work or making calls to your friends and family.
The Razer Kiyo offers 720p, 60FPS HD Video but can also stream in 1080p resolution at 30fps for Full HD. Its handy built-in ringlight, adjustable brightness levels and auto-focus helps to deliver brighter, sharper footage.
While it does feature a built-in mic, it is probably only decent enough for Zoom or Skype calls. We'd recommend buying a separate USB or XLR mic if you're serious about streaming your online gaming sessions.
It's easy to mount onto the top of your monitor, laptop or tripod and its compact and portable size makes it easy to travel with.
Overall, the Razer Kiyo is a great value camera that is easy to set up and provides clear video. If you're looking for a streaming camera with even better quality, you might want to wait until the Razer Kiyo Pro drops down in price again.
---
Be sure to check out tons more savings in our guide to the best Amazon Spring Sale deals before the sale ends, and you can also find even more of the best gaming deals over on our live blog. We're also tweeting about lots more deals over on our Twitter, too.