Samsung's T5 Portable SSD drops to a great low price
Just £55 for some speedy external storage for PC or consoles.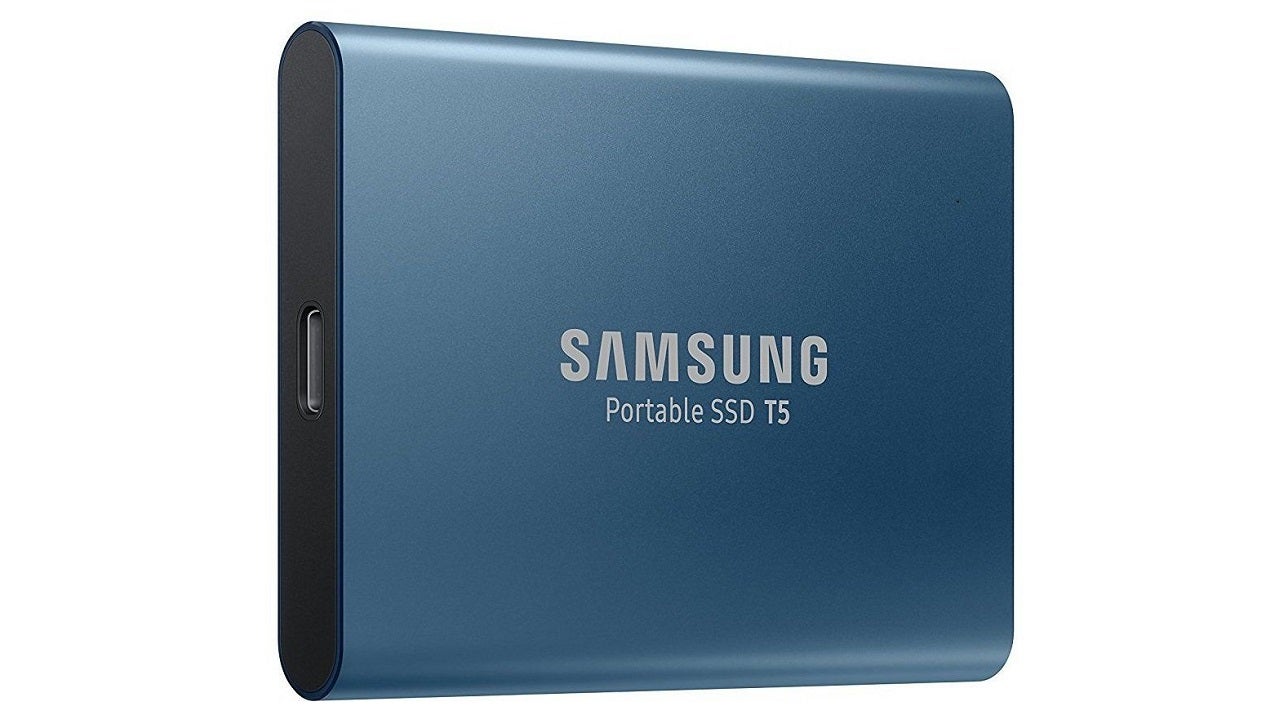 A 500GB Samsung T5 Portable SSD has been reduced to £55 - an all-time low and a terrific price for some speedy PC or console storage.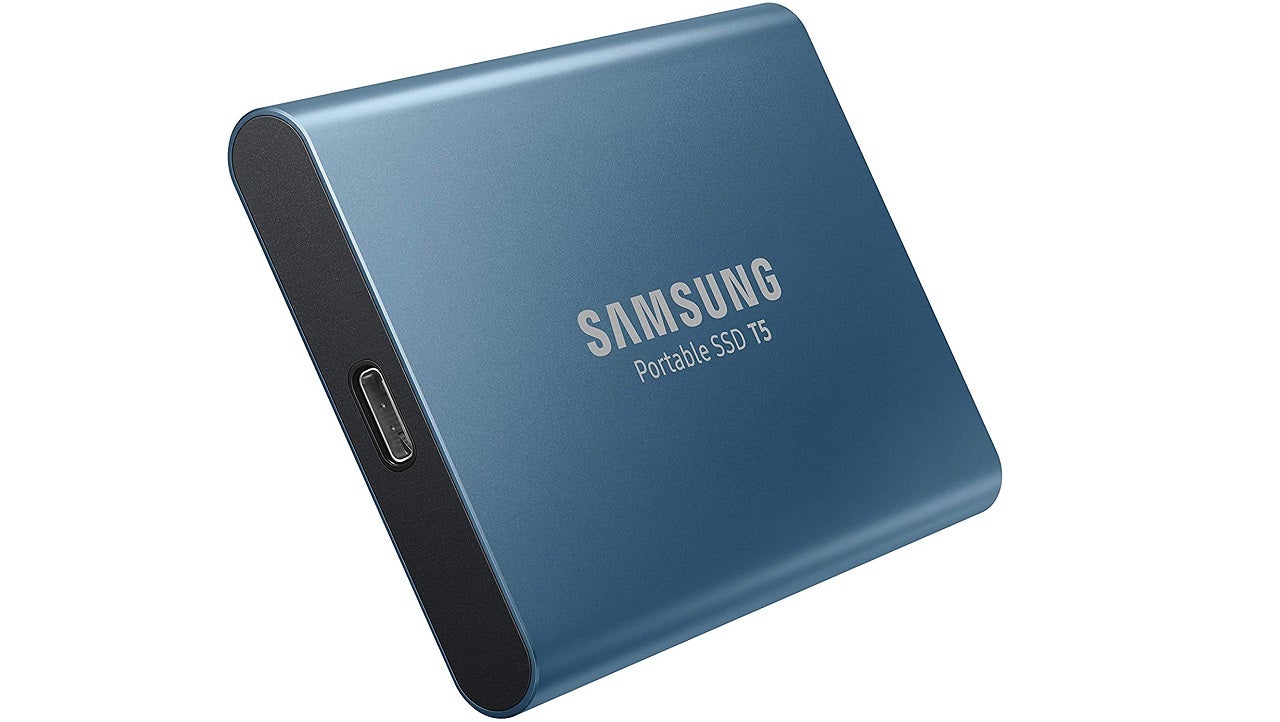 Of course, it's important to immediately point out that if you are planning to use it with a PS5 or Xbox Series console, you won't be able to run current-gen games off it. These external drives can be used for game storage only.
However, getting one of these will allow you to free up some internal storage space for new games, save you from needing to redownload deleted games and give you a place for all the backward compatible PS4 or Xbox games you still want to play on the new console.
If you want the all-important stats, the Samsung T5 boasts zippy transfer speeds of up to 540MB/s. There are faster drives out there, but for the majority of purposes, this is perfectly reasonable. It's ideal if you want to use it just for game storage, but if you expect to do a lot of back-and-forth file transfers then you may find it comes up a little short. Still, it's a great performer at this price.
If you don't think 500GB is going to be enough for you, then a 1TB drive of the same model is available for £108. You might want to consider the 1TB Crucial X8 for £95 at that point, though, as it's a cheaper and arguably better performing external SSD.
For extra console storage that will support current-gen games, you've got one choice for the Series X/S: it's the Seagate Storage Expansion Card. For Sony's bulky box, we're still waiting for the list of PS5-compatible NVMe SSDs to be announced. When that does happen, you can be sure Digital Foundry will be on hand to bring you their guide to the best PS5 SSD.
Until then, we'll have to make do with using external drives for game storage and the Samsung T5 is definitely up there as one of the best PS5 external hard drives.
After more offers? You can always check out the latest PS5 deals and Xbox deals right here. Or take yourself over to Jelly Deals for all the best bargains and regular updates on current-gen console stock.