Rogue One is coming to Star Wars Battlefront
While Jyn and Krennic join as heroes.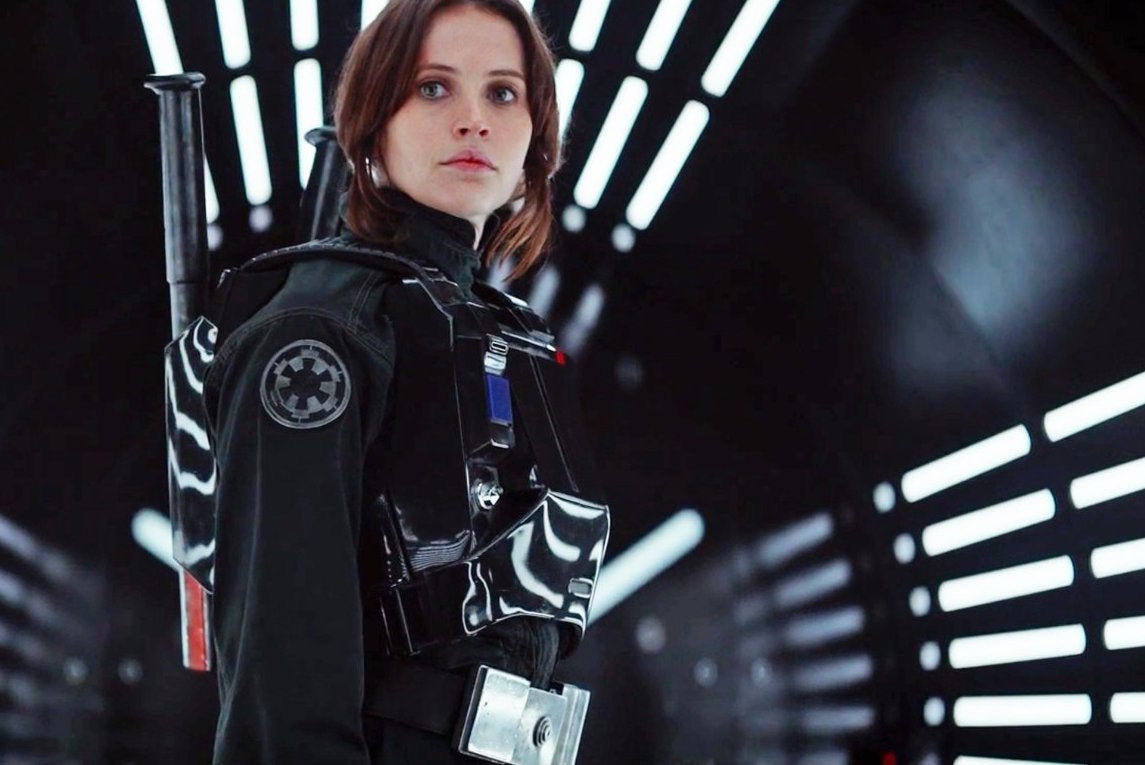 Star Wars Battlefront's fourth and final DLC pack will bring locations and characters from this winter's Rogue One to the shooter, with the tropical planet of Scarif complemented by Jyn and Krennic - the characters played by Felicity Jones and Ben Mendelsohn.
The news came as part of a panel at this year's Star Wars Celebration, where details were divulged by DICE. Well, I say details - all we know is that the pack will be out alongside the release of the film on December 16, though given the emphasis on AT-ATs in the trailers for Gareth Edwards' film and Battlefront's trademark Walker Assault mode it's easy enough to fill in the blanks.
The DLC pack should mark an end to the expansions for Star Wars Battlefront, which have taken in the Outer Rim and Bespin with the Death Star following this autumn and Rogue One's Scarif coming in December. Next year an all-new Battlefront is due, and after an emphasis on the era of the older films - to which Rogue One, a prequel that explores the stealing of the plans for the Death Star, belongs - it'll be free to focus on the sequels, with Episode 8 also due the end of 2017.