Rockstar shows off Red Dead Redemption 2 PC enhancements in gorgeous new trailer
My lovely horse.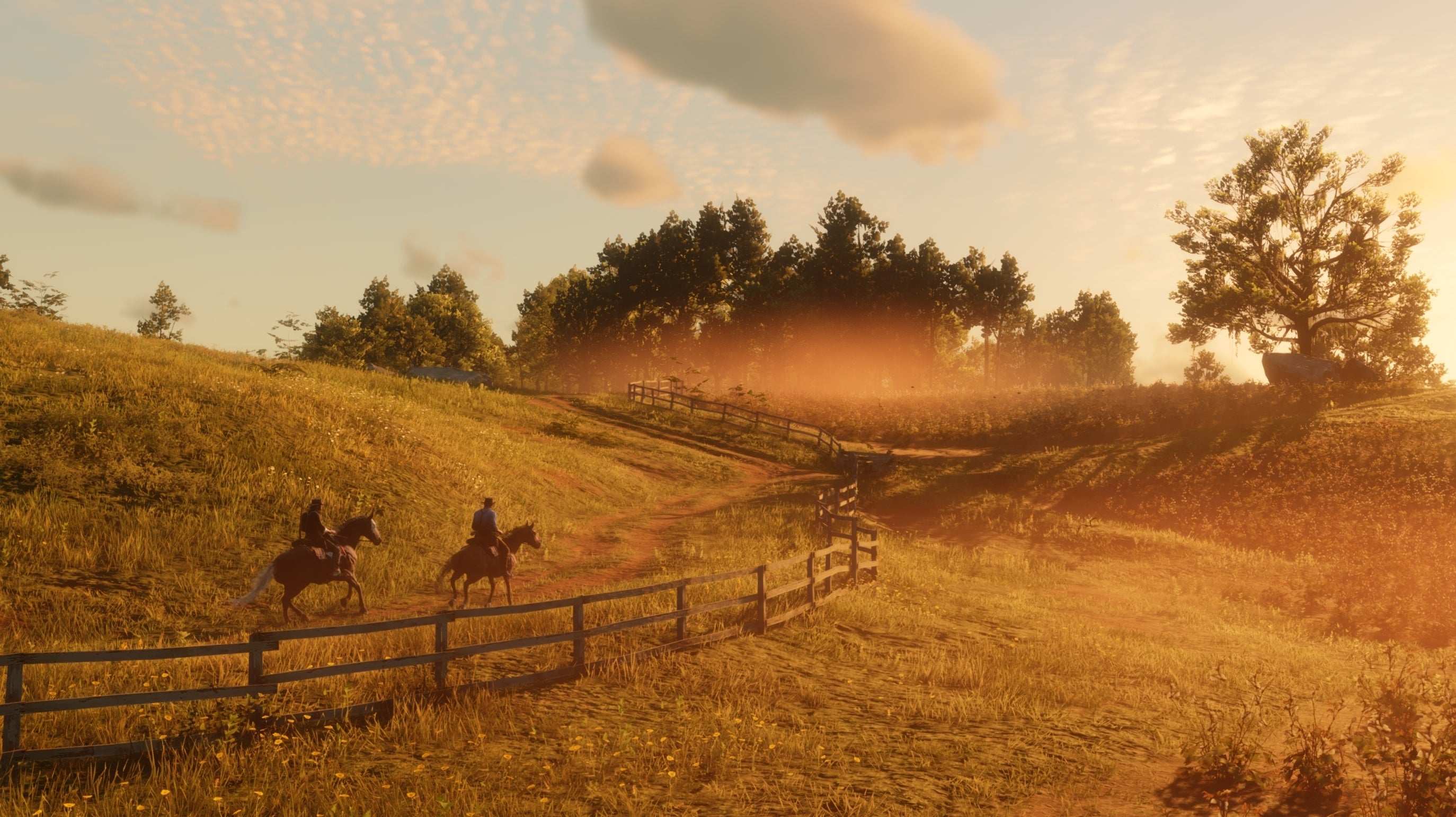 Rockstar's open-world western opus Red Dead Redemption 2 is finally coming to PC, and with comes an array of technical enhancements exclusive to the platform - which the developer is now ready to show off to the world in a new trailer.
According to Rockstar, the PC version of Red Dead Redemption 2 will include increased draw distances, improved lighting and shadows, new grass and fur textures, and more.
The developer says to expect an experience that's "packed full of new details and greater fidelity...from the claw marks of a passing bear at the base of a tree in Big Valley and the individual spines on a cactus in New Austin, to a train passing on a far horizon and embers sparkling in the New Hanover night sky."
And if you're wondering what sort of oomph is expected from PC hardware in order to show off the game at its best, you're in luck; Rockstar revealed Red Dead Redemption 2's minimum and recommended system specifications earlier this month.
Alongside Red Dead Redemption 2's technical enhancements on PC, the platform will also host some additional content, including the new To The Ends of The Earth mission (requiring players to collect requested herbs for a range of rewards), three new bounty hunter missions, two new gang hideouts, two new treasure maps, five new trinkets, new horses, and new weapons, as outlined in an earlier developer blogpost.
Red Dead Redemption 2 comes to PC on 5th November via Rockstar's new launcher, the Humble Store, Epic Games Store, and select other storefronts. It will be making its way to Steam a tad later, at a currently undisclosed point in December.