Rockstar has something next-gen coming by Q1 2015
Could it be a GTA5 port? Maybe a new Red Dead game?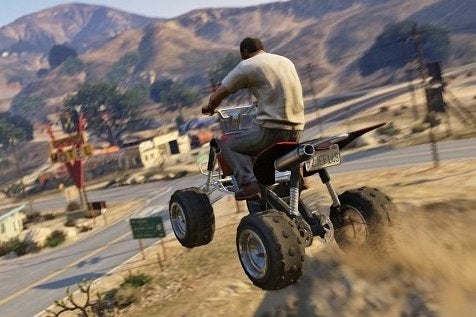 Rockstar is working on a next-gen project due sometime before 31st March 2015.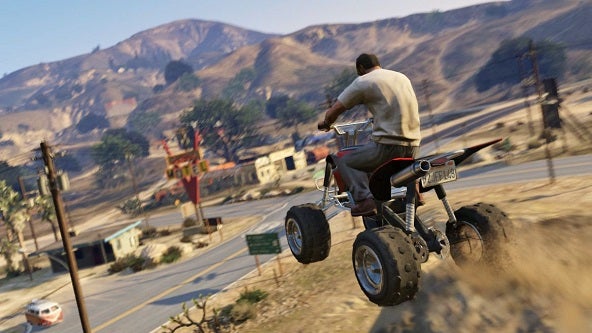 Take-Two CEO Strauss Zelnick said during an earnings call today that he's "very excited about what they [Rockstar] have in store for next-gen systems in this fiscal year," i.e. the period ending on 31st March 2015.
Could this mean next-gen ports of GTA 5? A new Red Dead game perhaps? Take-Two isn't saying and refused to confirm if Rockstar would even be attending E3 this year.
Zelnick added that he expects Rockstar to account for 45 per cent of its of its revenue in fiscal 2015.
The publisher also noted that Grand Theft Auto 5 has "sold-in" more than 33 million copies to retailers worldwide, which is only a fraction more than the 32.5 million it had already sent out three months ago. Previously GTA5 smashed world records by being the fastest game to ever make $1 billion.
Comparatively, Borderlands 2 has shifted 9 million units worldwide and BioShock Infinite sold 6 million copies to retailers.
As for the publisher on the whole, Take-Two's GAAP net revenue for the quarter ending 31st March 2014 was $195.2 million. This was a substantial decline from 2013's $299.5 million made during the same time-frame, but the publisher attributed this to the fact that last year it released mega popular sci-fi extravaganza BioShock Infinite around that time.
Take-Two noted that it will release more than 10 games over the next fiscal year. Five of these have been announced. These include: NBA 2K15, Borderlands: The Pre-Sequel, Sid Meier's Civilization: Beyond Earth, Evolve, and WWE 2K15.