Rockstar details Red Dead Online's Blood Money update with new trailer
"Diamond, emerald, ruby."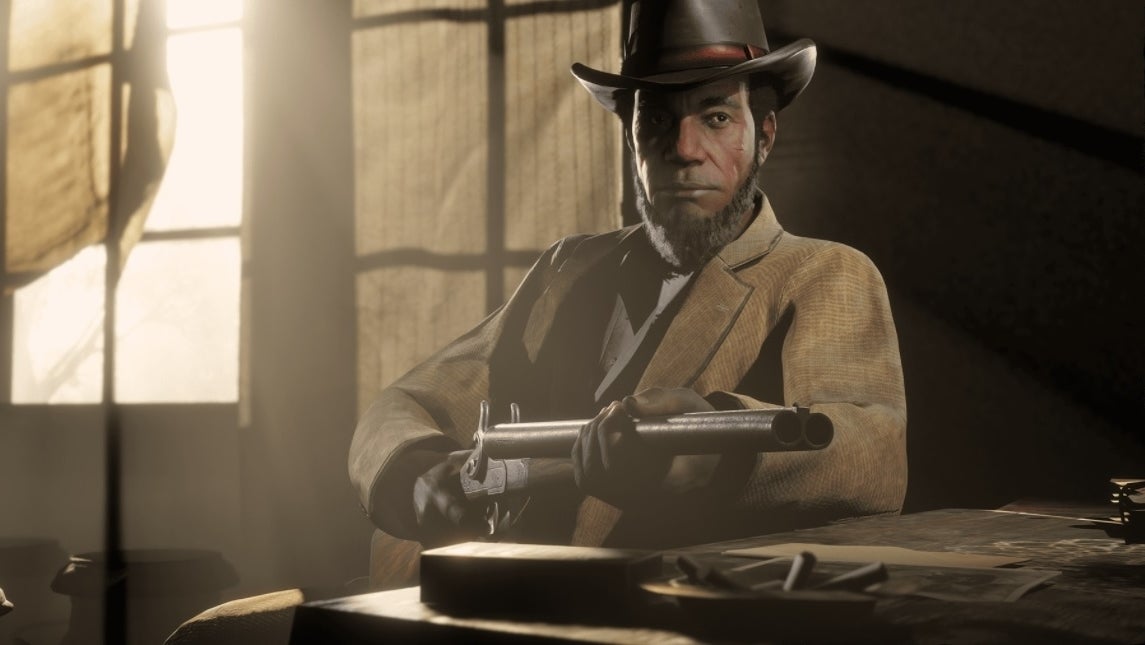 Rockstar has given Red Dead Online players a glimpse of what is to come in next week's Blood Money update.
In a new trailer, below, fans are introduced to Guido Martelli in Saint Denis, and can expect to receive new clothing, passes, and robberies when the Blood Money update launches on 13th July.
Blood Money offers a new type of work known as Crimes. This ranges from cloak and dagger coach holdups to multi-stage robberies including kidnapping and brutal debt collections. You can play Crimes either by yourself or with a full team alongside you.
Fans will also want to keep an eye out for private bonds called Capitale, which you can find in hidden chests or while searching those you have killed. When in free roam, you may come across unlocked Homesteads and vulnerable camps, you can loot for Capitale.
Gaining enough Capitale for Guido Martelli will reveal opportunities. "These are dispatched by Martelli in a scheme to stifle a rising Lemoyn senator who is disrupting Bronte operations throughout the region," Rockstar said in a post on its website.
There are three opportunities, but only one is available in the new update this month.
There are also four new passes arriving over the coming months, each costing 25 Gold Bars. Purchasing each membership gives players rewards, bonuses, and other items starting with Dutch's outfit, The Redcliff.
Other things coming in the update include the Skill and Satchel Pamphlets, which are on general sale at the Fence. Outfits worn by members of the Van der Linde gang, such as Arthur's Haraway outfit, are available.
As part of the update, Red Dead Redemption 2 and Red Dead Online on PC get Nvidia DLSS support. The newly supported feature "boosts framerates and generates beautiful sharp images", Rockstar said.
There is no mention of banks in Rockstar's post on its website, despite PC players being able to walk into banks and speculation of bank heists in the new update.