Rock Band developer announces Amplitude release date
Soundtrack features C418, Darren Korb, Insomniac Games.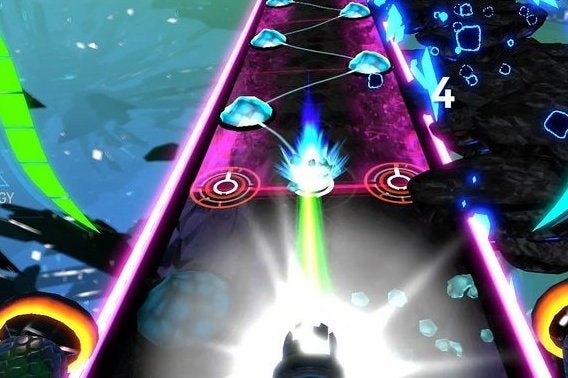 Kickstarted rhythm revival Amplitude will arrive for PlayStation 4 on 5th January 2016, priced $19.99 (UK price still TBA).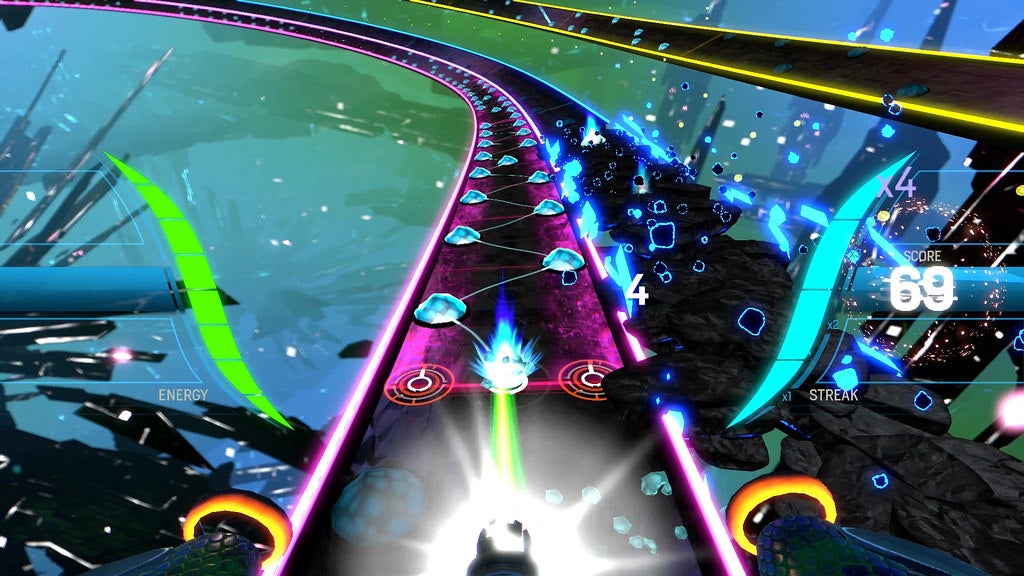 Backers who supported the title via its crowdfunding campaign at $40 or higher will be able to download it two weeks earlier, from 23rd December.
Writing on the game's Kickstarter page, Harmonix also detailed the game's final soundtrack listing.
More than 30 songs will be included in the base game, with music from artists such as C418 (Minecraft), Darren Korb (Bastion, Transistor) and Insomniac Games, along with plenty from Harmonix itself.
The musical action game is a reboot of Harmonix's previous Amplitude title, released for PS2 back in 2003.
This new project was successfully funded via Kickstarter last year, eventually raising $844k, a little beyond the $775k asking price.
"All The Time" - C418
"Assault on Psychofortress" - Single White Infidel
"Astrosight" - Inter:sect Ft. Noelle LeBlanc & Naoko Takamoto
"Break for Me" - James Landino Ft. Noelle LeBlanc
"Concept" - Symbion Project
"Crazy Ride" - Insomniac Games
"Crypteque (1-2)" - Danny Baranowsky
"Crystal" - George & Jonathan
"Dalatecht" - Harmonix
"Decode Me" - Inter:sect Ft. Noelle LeBlanc & Naoko Takamoto
"Digital Paralysis" - Harmonix
"Do Not Retreat" - Komputer Kontroller
"Dreamer" - Harmonix
"Energize" - Harmonix
"Entomophobia" - M-Cue
"Force Quit" - Jim Guthrie
"Human Love" - Harmonix
"I.C.U." - Harmonix
"Impossible" - Darren Korb
"Lights" - Wolfgun
"Magpie" - Harmonix
"Muze (Amplitude Remix)" - Ingrid Lukas, Remix by Patrik Zosso and Nik Bärtsch
"Perfect Brain" - Harmonix
"Phantoms" - Freezepop
"Recession" - Jeff Allen Ft. Noelle LeBlanc & Naoko Takamoto
"Red Giant" - Kodomo
"Supraspatial" - Jeff Allen Ft. Naoko Takamoto
"Synthesized" - Symbion Project
"Unfinished Business" - Shiohito Taki & Junichi Kamiunten
"Wayfarer" - Harmonix
"Wetware" - Harmonix